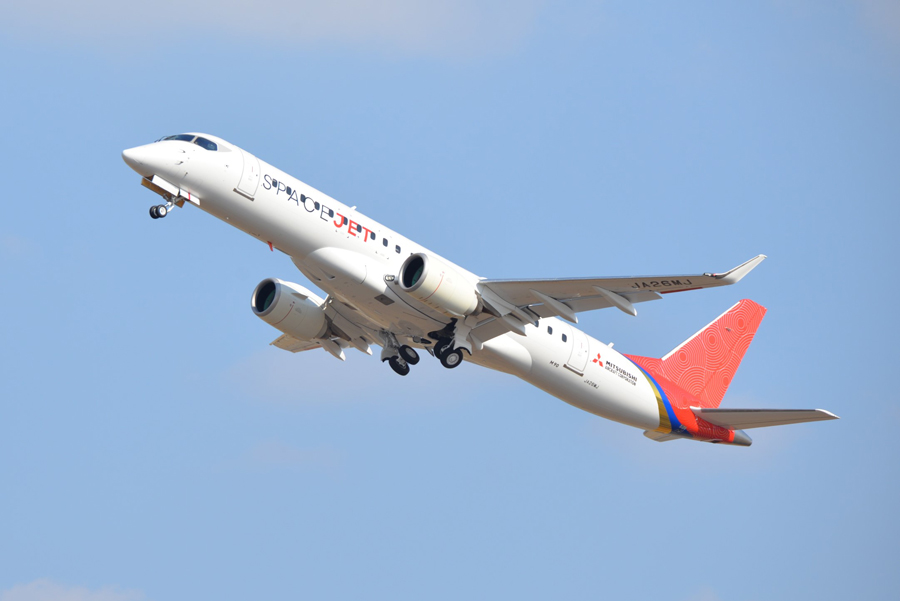 The Mitsubishi SpaceJet brings enhanced passenger satisfaction and more profit potential for airlines: a paradigm shift for the regional market.
MHI Group officially launched this program in 2008 and initiated full-fledged development and marketing activities.
Incorporating cutting-edge technologies, including a new engine optimized for Mitsubishi SpaceJet and state-of-the-art advanced aerodynamics, Mitsubishi SpaceJet is designed to achieve a game-changing fuel efficiency. At the same time, we have significantly increased passenger space relative to standard regional jets, ensuring the utmost comfort and passenger experience. With its environmentally friendly, highly efficient and comfortable design, Mitsubishi SpaceJet will contribute to the profitability and competitiveness of airlines around the world.
Stories of MHI Group Expertise