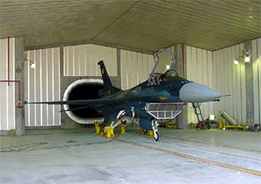 Hush-House-Type Low-Acoustic-Noise, High-Performance Silencer that accommodates whole aircraft
Water- or air-cooling-type equipment cools the high-temperature exhaust gas during maximum engine output (including maximum augmentation) to enable trial operation at full engine power.
Feature
Realizing Stabilized Trial Operation

The intake system supplies a smooth and stabilized air flow to achieve stabilized trial operation.
Labor-saving design requiring only a few people and reduced man-hours

The labor-saving design makes it possible to carry in and set up the aircraft within a short time with a few people.
Noise control during operation

Thorough sound isolation system to control noise during operation.
Multiple models can be operated.

Multiple models can be operated. (Adding a model to the existing equipment requires repair work.)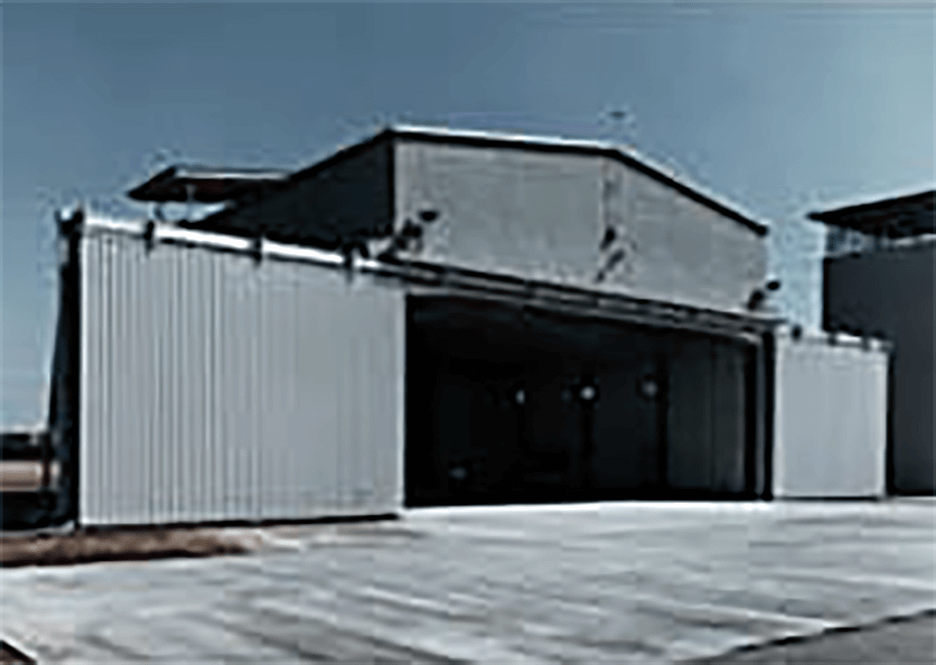 Sales and Service Department
Mitsubishi Heavy Industries Machinery Systems, Ltd.
Slide horizontally to see the table.
Name
Address
Department name
Headquarters
1-1, Wadasaki-cho 1-chome, Hyogo-ku, Kobe 652-8585, Japan
Testing Facility Sales Section, Machinery & Hydraulic System Sales Department, Infrastructure Facilities Business Division

Phone: +81-78-672-4604
Stories of MHI Group Expertise