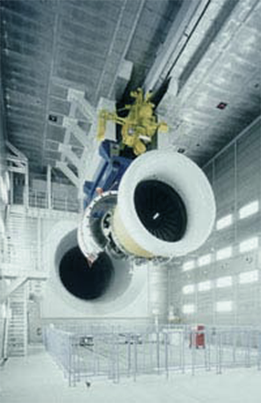 The test cell for aircraft jet engine is the equipment in which performance checks are conducted after maintenance of an engine, and checks the operating condition of each section, adjustment of each part before loading to the aircraft etc., by a trial run of the engine.
The important elements of this system include the induction·exhaust system to realize stable engine operation, the system to control the vibration·noise in relation to the external environment to a standard level during engine operation. MHI's world top class aerodynamics·vibration·noise suppressing technology is utilized in these systems.
Delivery to civilian sector
Test cell with 120,000 pound class thrust delivered to All Nippon Airways Co., Ltd.
Test cell with 150,000 pound class thrust delivered to Singapore Airlines
Test cell for research purposes delivered to HONDA Motor Co., Ltd.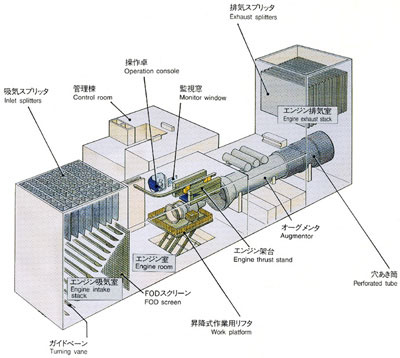 Stories of MHI Group Expertise