Gaining insights from future signs, to accelerate technological innovation.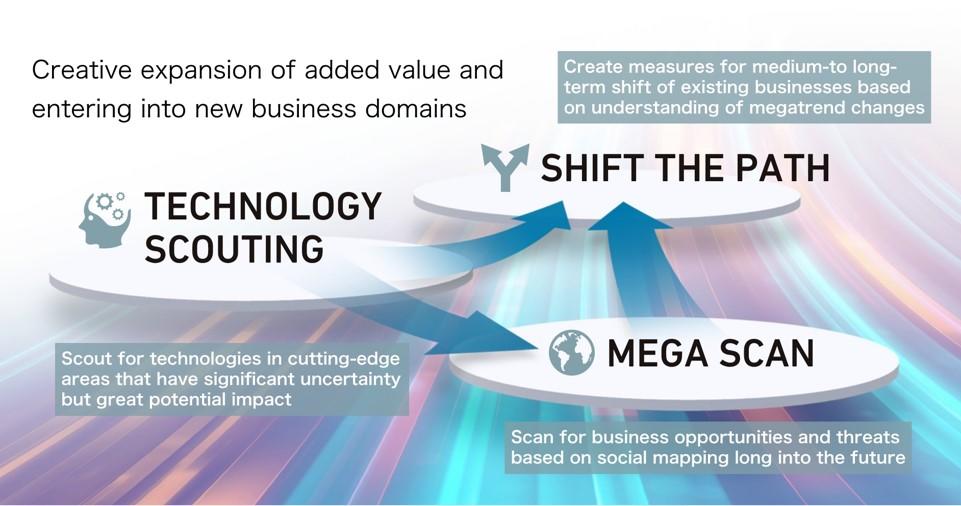 We continue to carry out MHI FUTURE STREAM activities to gain a big-picture grasp of political, economic, societal and technological changes within MHI Group's business environment from a medium- to long-term perspective and to formulate optimal business strategies based on multiple scenarios.
MHI FUTURE STREAM comprises three steps. The first is Mega Scan, where we formulate medium- to long-term change scenarios. The second is Shift the Path, where we hunt for business opportunities based on innovation hypotheses around markets and technology. The third is Technology Scouting, where we seek out highly impactful disruptive technologies and collaborations with external partners. We are exploring new directions in which to shift our businesses to capitalize on promising megatrends.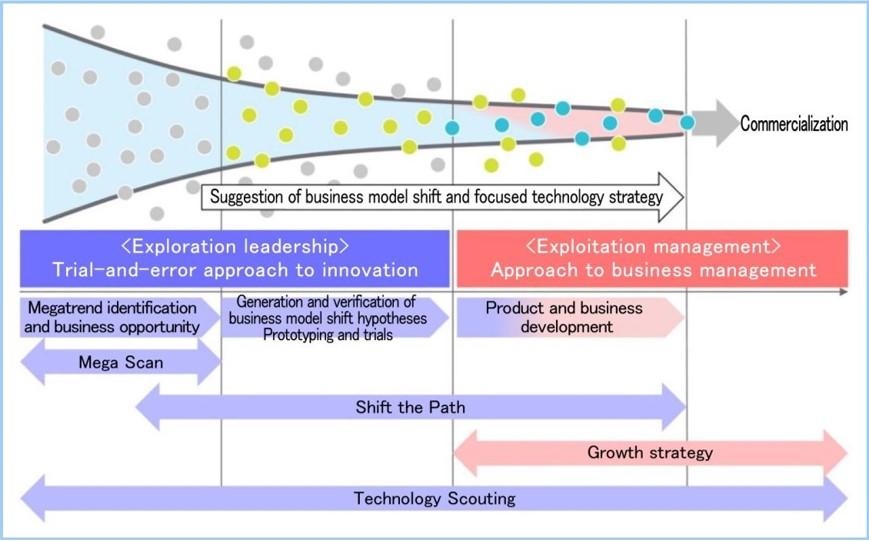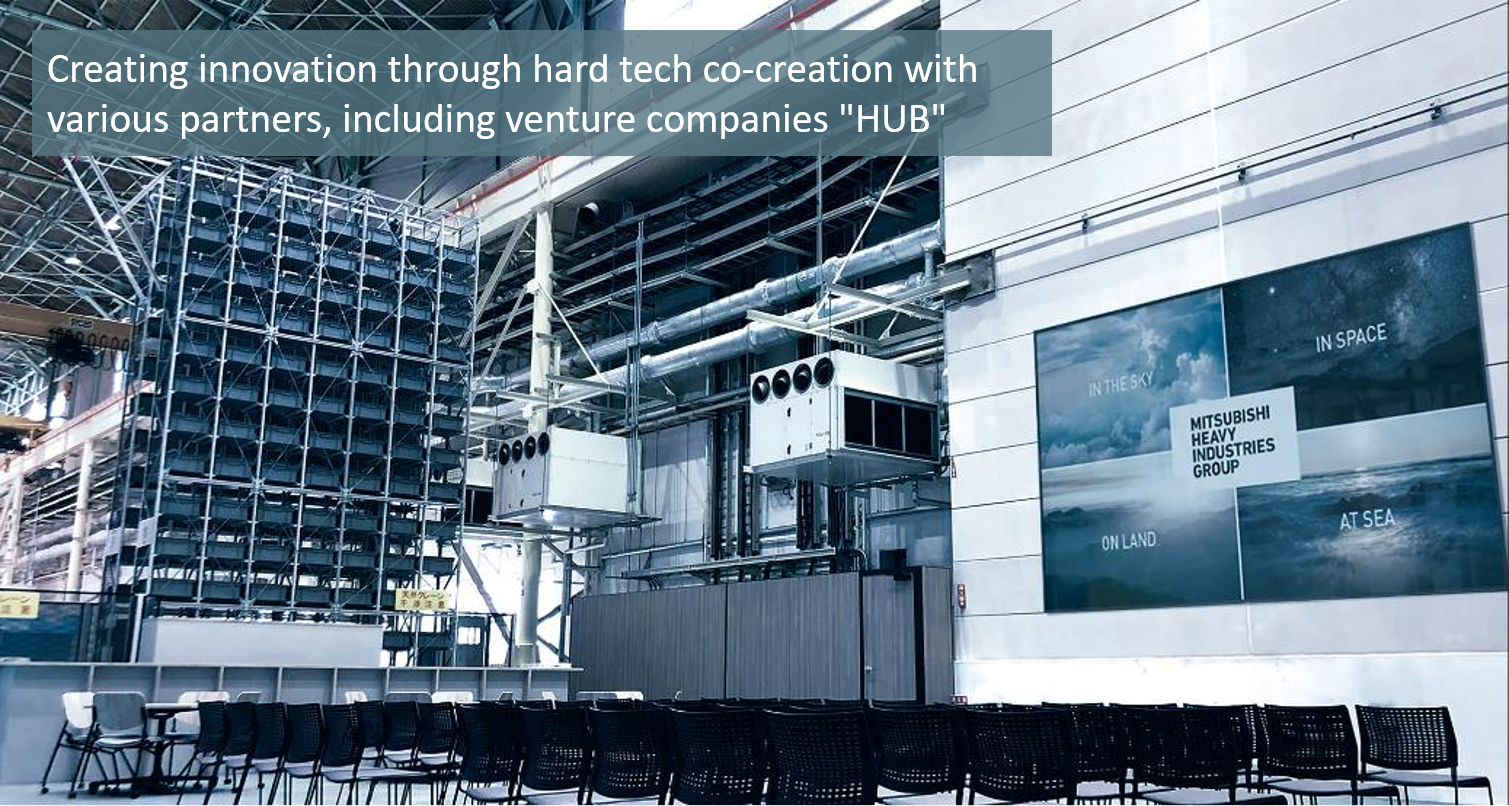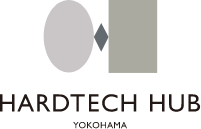 We opened Yokohama Hardtech Hub (YHH) in 2020 as a co-creation space to bring startup companies' ideas to fruition. Incessant innovation in response to changing societal needs requires exploration through prototyping and testing based on hypotheses formulated knowledgeably and insightfully from a big-picture and/or long-term perspective. We will utilize YHH to actively practice such exploratory innovation.
We adopted an R&D model called Pivot Development in 2020 under the banner of developing products faster than startups. An iterative process of formulating and testing hypotheses based on researchers' free-flowing ideas is essential to discovering and concretely applying new knowledge. One effective way to iterate efficiently is to deconstruct the problem in question into sub-problems, formulate hypotheses as granularly as possible and condense the process into a short timeframe. This approach enables researchers to pivot on the fly in response to testing outcomes. It is also predicated on acceptance of the possibility of failure. Breaking a problem down into small steps and pivoting whenever warranted increases the success rate relative to tackling a big problem as an all-or-nothing proposition.
By developing new technologies and combining them with existing core technologies, we will bring MHI Group's growth strategies to fruition.