Mitsubishi Computer Network System
Function diagram
Data sampling and recording
Data from external equipment are sampled for recording and analysis.
Real time and trend monitoring
System overvie
Weather information
Machinery information
Tank information
Past track information
Watch report and noon report
Information retrieval function
Onboard groupware function
E-mail
Electrical bulletin
Scheduler
Ship & shore communication
System Configuration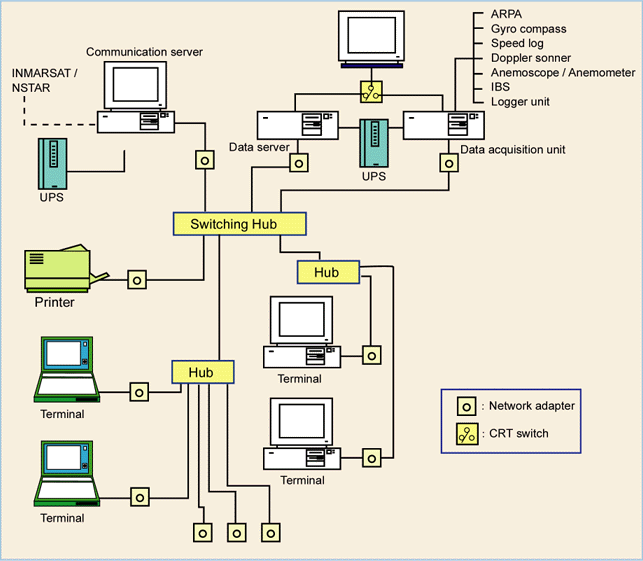 1. Network system
Network system consists of one Communication server, one Data server and several terminals.
If any troubles occur for network route, self-diagnosis function will work and give an alarm.
2. Data acquisition unit
Interfaces with ARPA, Gyro compass, IBS and other onboard equipment will enable the system to monitor related information automatically.
3. Ship and shore communication system
By using of onboard telephone system, INTERNET, e-mail functions are available.
Also, reports and database can be shared with shore office*.
To use this service, you must install software for shore office.
Business contact
Industry & Infrastructure Systems Ship & Ocean Business
Stories of MHI Group Expertise