Technical Features
Durability design taking all possible operating conditions into consideration.
An advanced cooling system has reduced thermal load of the engine, allowing for many hours of continuous use. A newly developed oil control system assures smooth oil flow. In addition, the durability of every engine part has been increased signficantly. Thanks to the toughness design, the engine can be used safely even under extremely severe conditions.
The V-type series has widened the scope of application.
The new series of V-type engines that are easy to mount has widened the scope of application--from working vessels to high-speed boats.
User friendly design.
The auxiliary equipment employs an automatic lubrication system and a gear driven system which are maintenance-free.
Filters can ce replaced easily. Required maintenance has been centralized to minimize the burden of the user.
Poweful,fuel-efficient engine.
Mitsubishi's latest technologies, such as the high-peformance turbocharger and the direct fuel injection system that allows for perfect combustion, have improved fuel efficiency dramatically. All Mitsubishi engines offer exceptionally high-power-and-torque over all speed range.
Line up of Marine Engines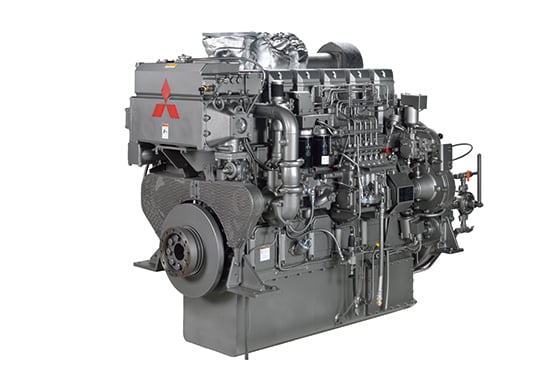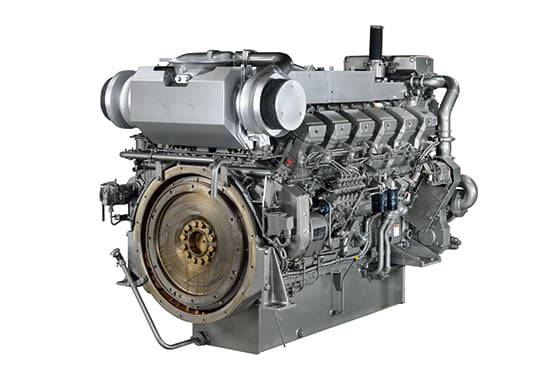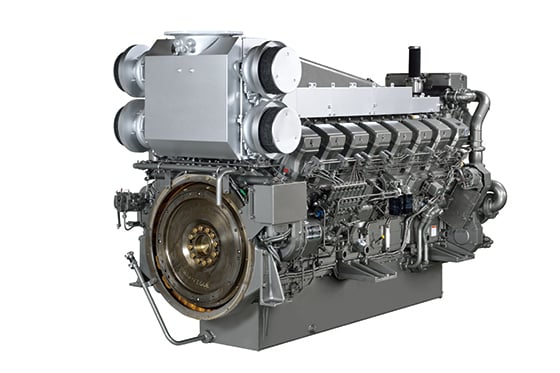 Stories of MHI Group Expertise