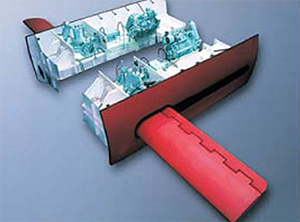 Fin stabilizers from MHI-MME are reliable, durable, and provide an excellent handling performance under all conditions.
Our fin stabilizers feature an extremely responsive hydraulic system and have powerful computational ability. They deliver optimal responses to changing wave patterns, and by using "fuzzy control" can handle even the most irregular waves.
Features
Cutting-edge technology

Excellent anti-rolling performance
Excellent stability achieved through fuzzy control system
Rapid response by electro-hydraulic system
Highly reliable
Durable

Extended roll-sensor working life
Easy maintenance
Lineup and Specifications
Type
MR-S
MR-1
MR-2
MR-3
MR-4
Fin area
m2/side
3
5
7
9
12
Weight
ton/side
15
26
39
56
77
Motor output
kW/side
15
22
37
45
75
History
In 1920, we developed the world's first fin-type stabilizer, which was installed on a passenger ship operating between Hakata and Tsushima in Kyushu, Japan.
In 1983, we established a technical collaboration with Vosper Thornycroft (U.K.) Limited, a British manufacturer of fin stabilizers, and began making fin stabilizers with a non-retractable design for defense ships and patrol boats.
In 1988, we developed a retractable fin stabilizer for merchant vessels such as ferries and cruise ships, heralding a new era in smooth sea travel.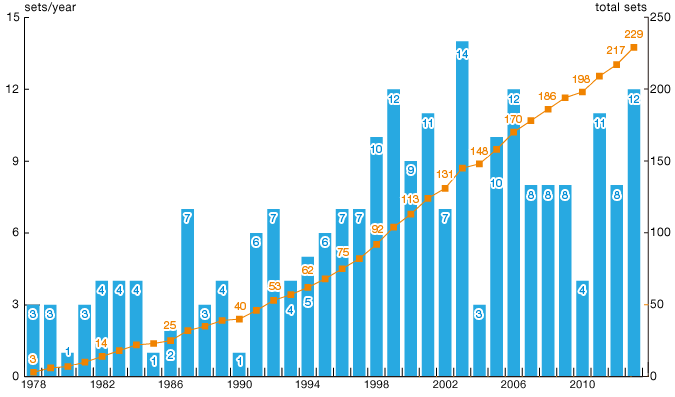 Stories of MHI Group Expertise