EX ROVR, the autonomous, explosion-proof, plant inspection robot : Technology
Technology
Advanced vehicle mechanism

The advanced travel mechanism has been proven through actual field operations on data collection missions at the Fukushima Daiichi Nuclear Power Plant.
EX ROVR's higher mobility and small footprint allows for travel through narrow paths in multi-floor petrochemical plants.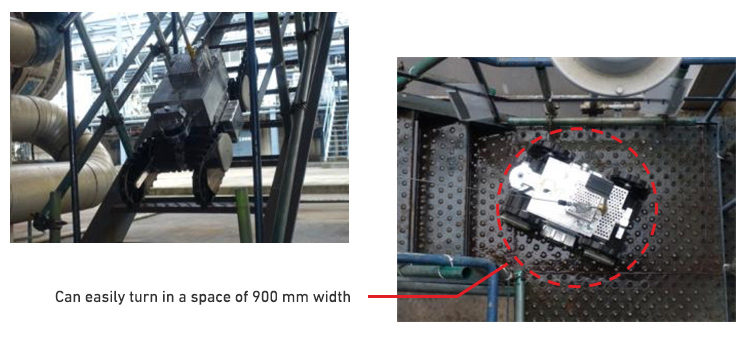 ---
Battery charging in the field

High robot availability with 2 hours of operation* with just 2 hours of charging
Contactless power charging station can be installed in the hazardous location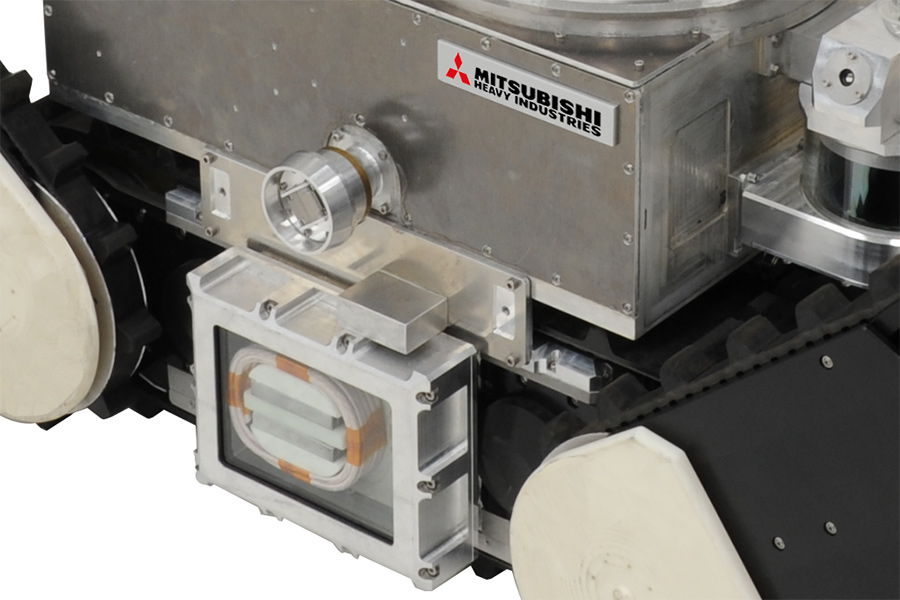 ---
Explosion-proof multi-gas detector and microphone for mobile use
Sensors integrated both for mobile and explosion-proof use
Newly developed communication I/F and power charge station for mobile use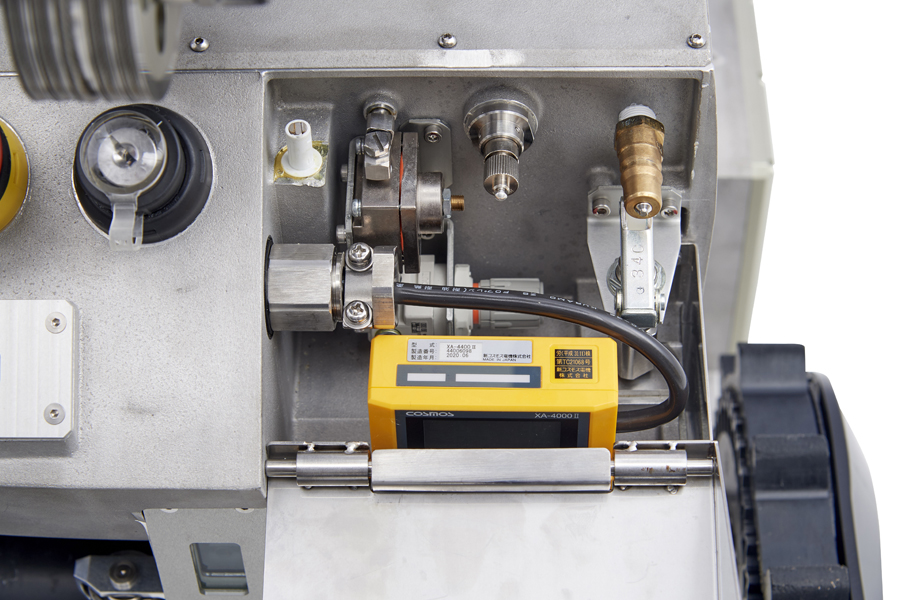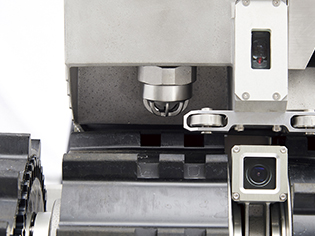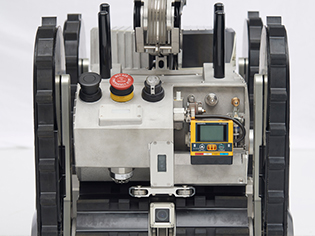 ---
Autonomous travel software

Originally developed operation algorithm enables 3D-SLAM (Simultaneous Localization and Mapping) traveling and stairs/obstacles negotiation
Autonomous routine multi-floor plant inspection according to preset scenarios on robot scheduler system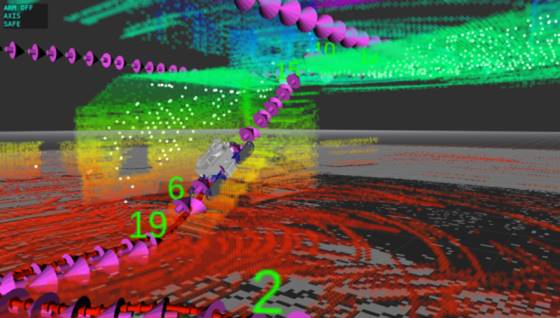 ---
Robotic Arm with 6 Degrees of Freedom

Wire-driven robotic arm is light weight and explosion-proof certified
Integrated visual camera system captures high resolution images of plant gauges for digital data processing
Optional one degree-of-freedom gripper enables light manipulation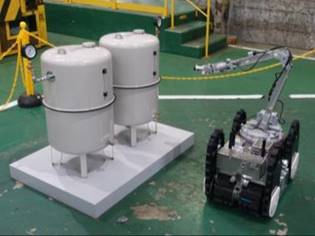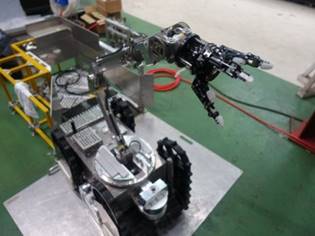 ---
Small, Flame-proof Camera & LED Lighting

Utilizing small, endoscopic camera technology from the industrial / medical fields, an ultra-small and lightweight flame proof camera allows for the visual inspection system to be located on the tip of the explosion-proof manipulator.
---
Explosion-proof Robotic Hand with 1 DOF Input Articulated Drive Mechanism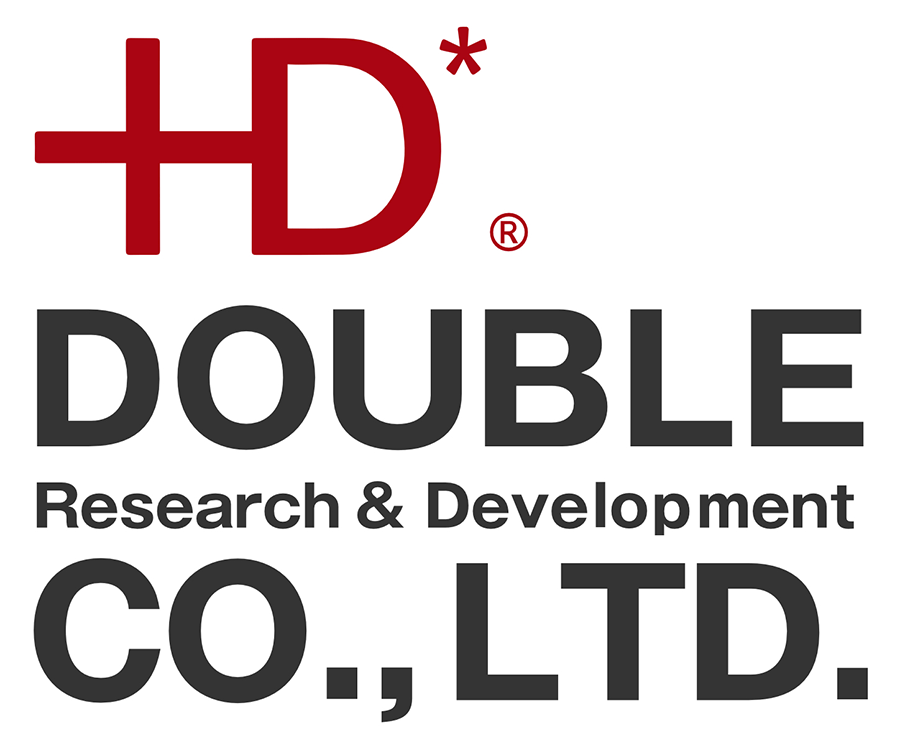 An explosion-proof robotic hand (with multiple articulated fingers driven mechanically by a 1 degree-of-freedom wire) can grasp objects with complex shapes.

---
Global Cellular Connectivity Designed for IoT and M2M

Soracom is a global provider of smart IoT connectivity, offering a cloud-native wireless service designed specifically for the needs of connected devices. Global IoT innovators trust Soracom for affordable, reliable connectivity that accelerates time to market and makes it easy to connect to the cloud.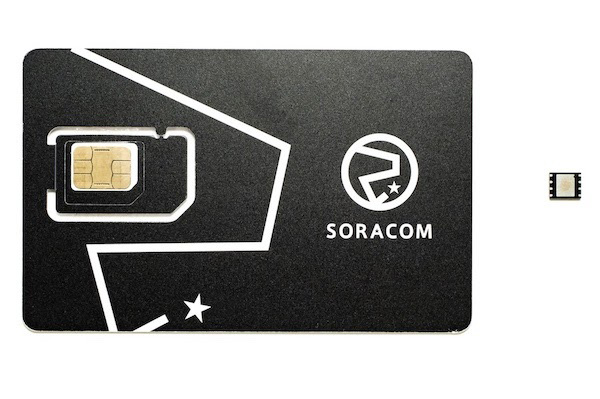 ---
Crawler frame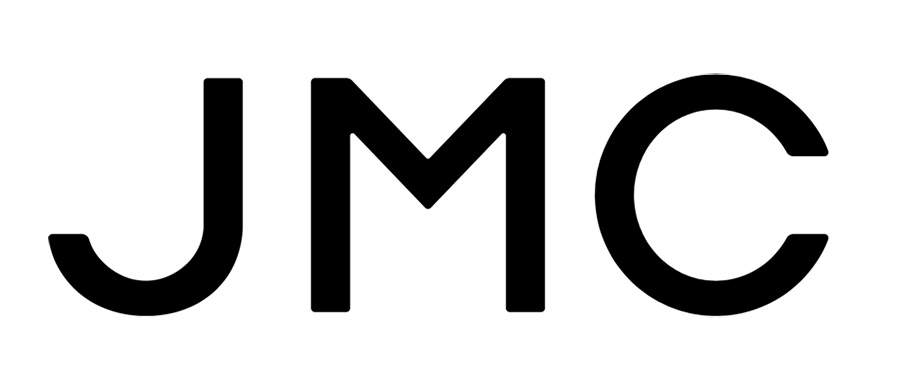 The crawler frame is created through the precision sand casting of aluminum alloys.Our unique casting technology enables a strong, thin, and weight-saving frame. We also conduct an X-ray CT inspection to enhance the products' reliability and ensure the frame is free of potential casting defects (such as blowholes).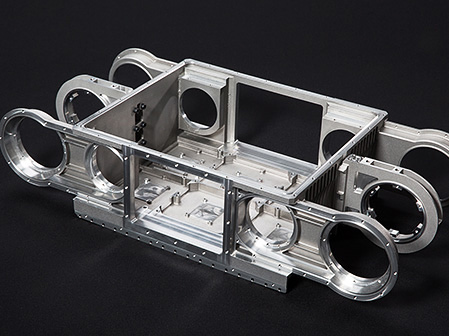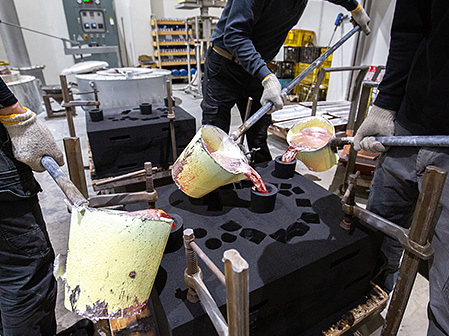 ---
Special Glass for Explosion-proof Robot

Various shapes of tempered glass such as flat, cylindrical, and dome glass are available for explosion-proof standards.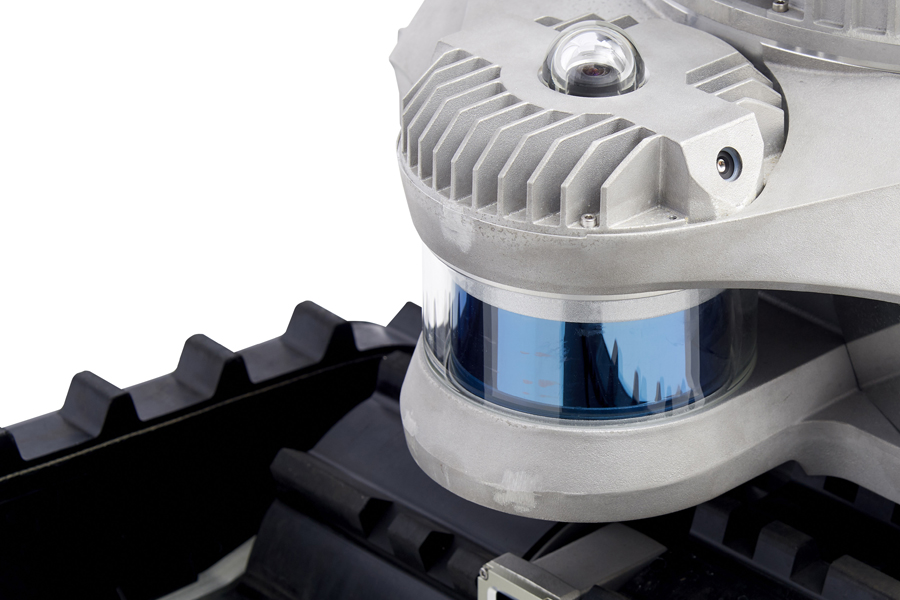 ---
Global LTE/Wi-Fi router and explosion-proof antenna

The LTE router with support for a wide range of operating temperatures and the newly developed explosion-proof antenna with wideband and high-gain technology enables IoT communication in harsh environments for remotely managing the operating status of the robot.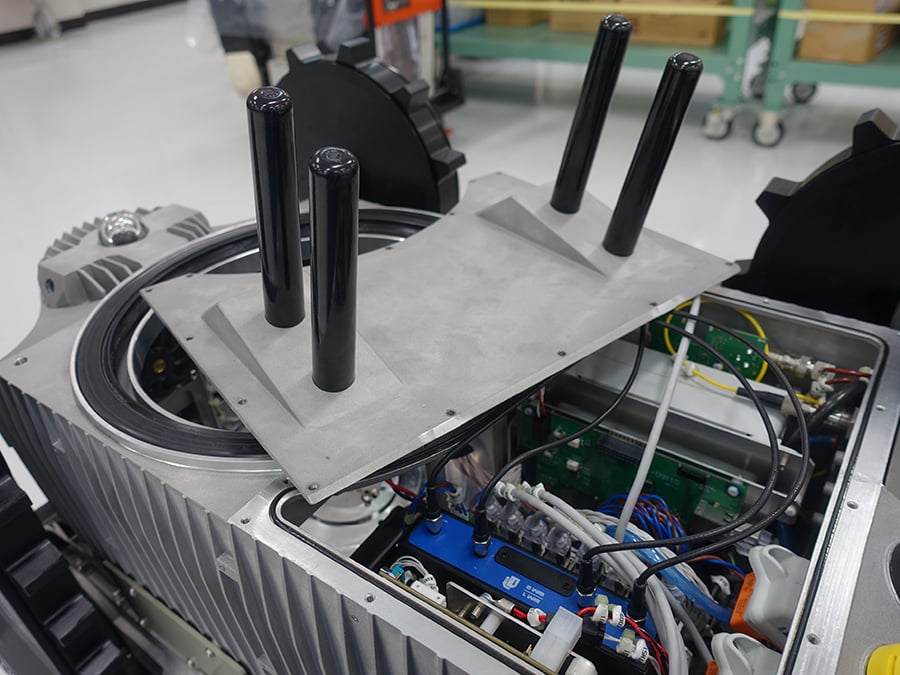 ---
Powerful Crawler

EX ROVR features special crawler belt shapes which are suitable to challenging applications. The track's unique polyurethane compounding paired with molding expertise allows EX ROVR to achieve optimal traction and power transfer even in severe conditions.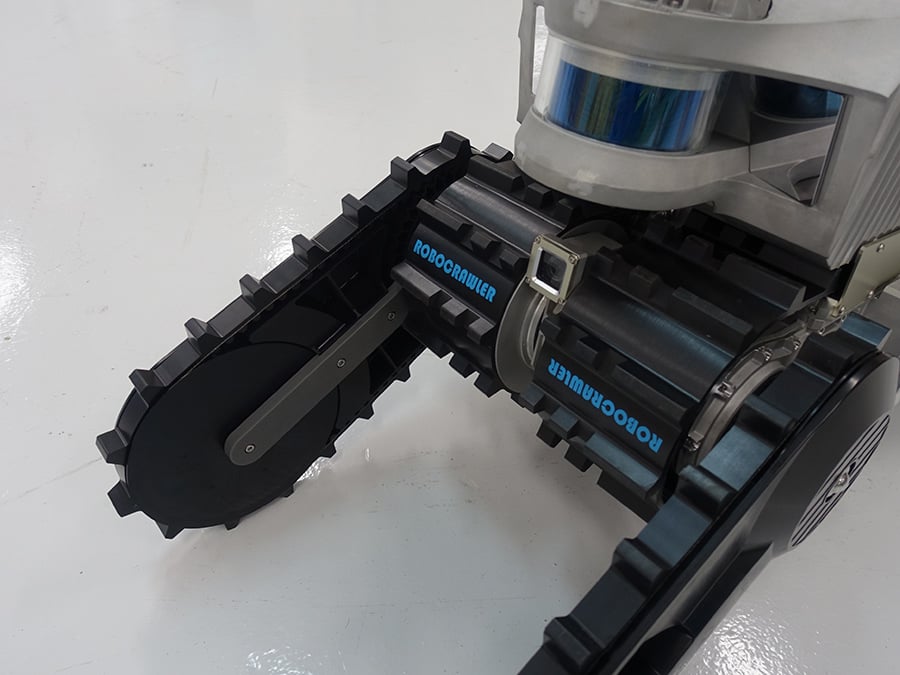 ---
Explosion-proof High-capacity Lithium Ion Battery

The battery management system includes powerful features such as power control over the flameproof container wall and interlocked power shutdown in the event of protective gas pressure drop. These advanced features contribute to a significant size reduction of the flameproof battery container.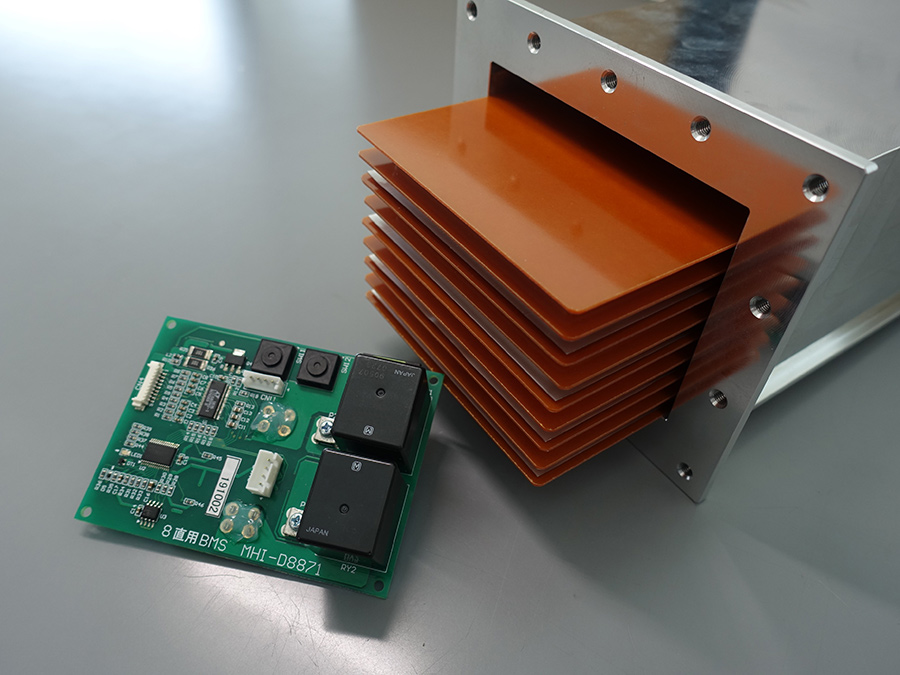 ---
Downsizing of Explosion-proof Battery and Camera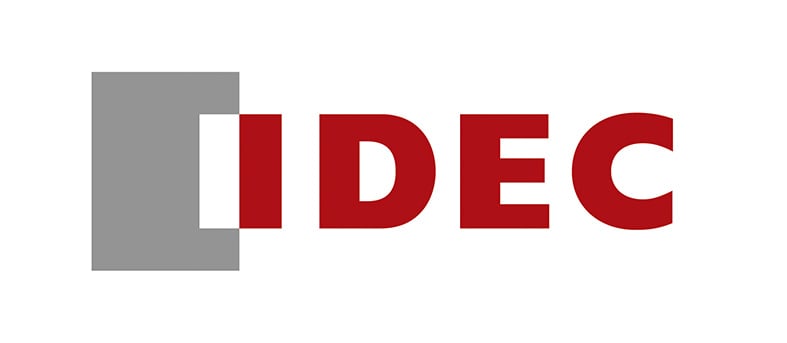 Utilizing technique and know-how of the explosion-proof apparatus manufacturer, a lightweight flame-proof battery case balances the explosion proof and the mobility of the robot, and a compact flame-proof camera case acquires the visibility of the hand eye camera.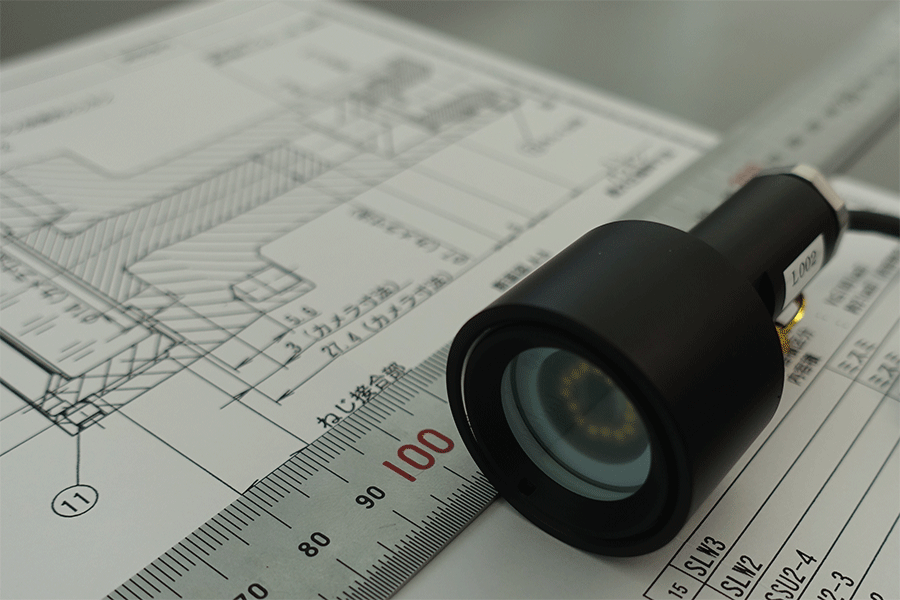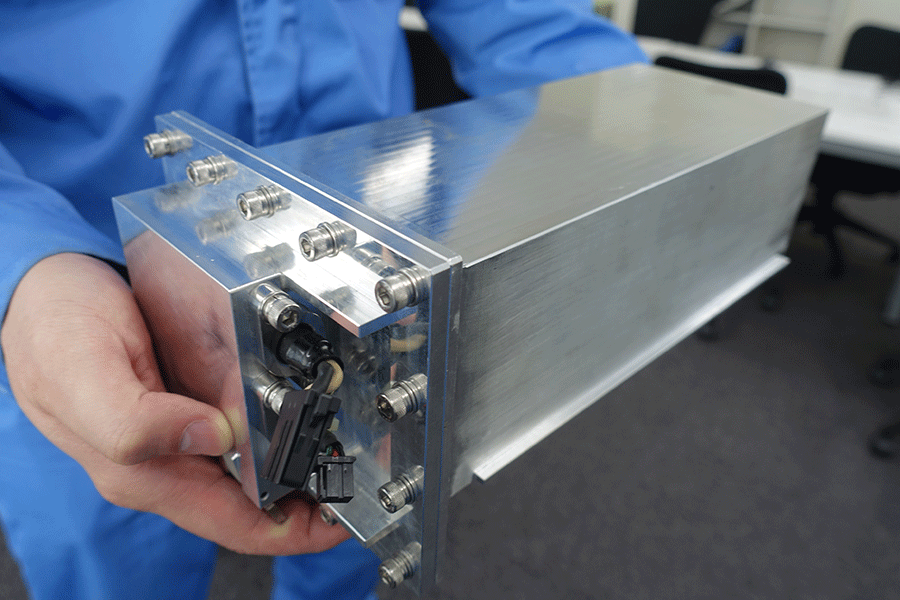 ---
Ultra-compact, Network-based Servo Driver

The ultra-compact servo driver Gold Twitter (manufactured by Elmo) that supports DC power is compatible with a wide range of motors with high controllability and versatility. In combination with the motion controller Platinum Maestro, multiple drivers can be flexibly controlled via CAN Open.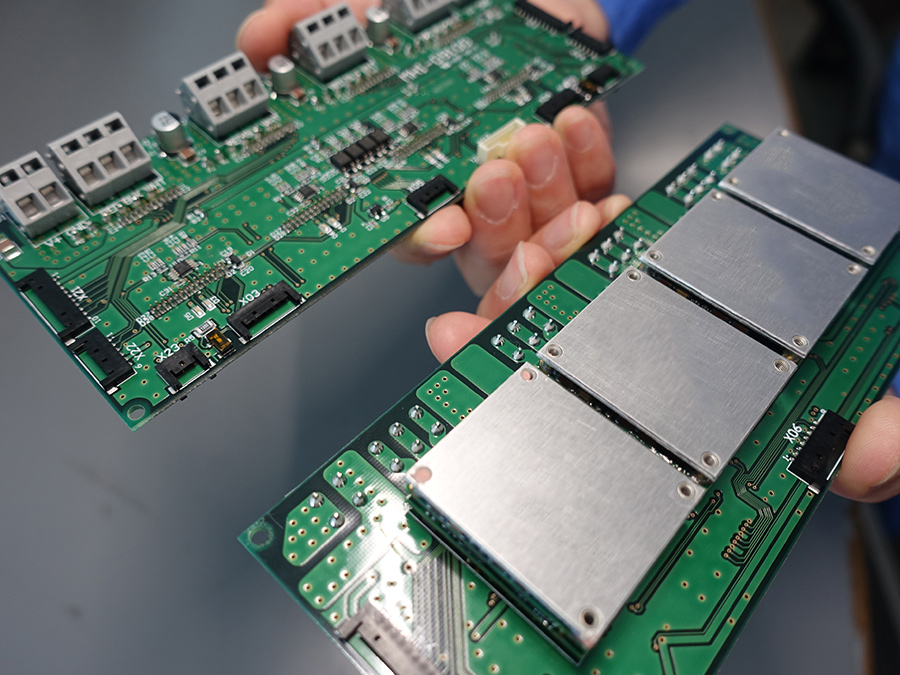 ---
Explosion-proof Enclosure / Explosion-Proof sensor

Contributed to explosion-proof control panels and sensors to install stations in hazardous areas.
To optimize an explosion-proof device from a wide product lineup.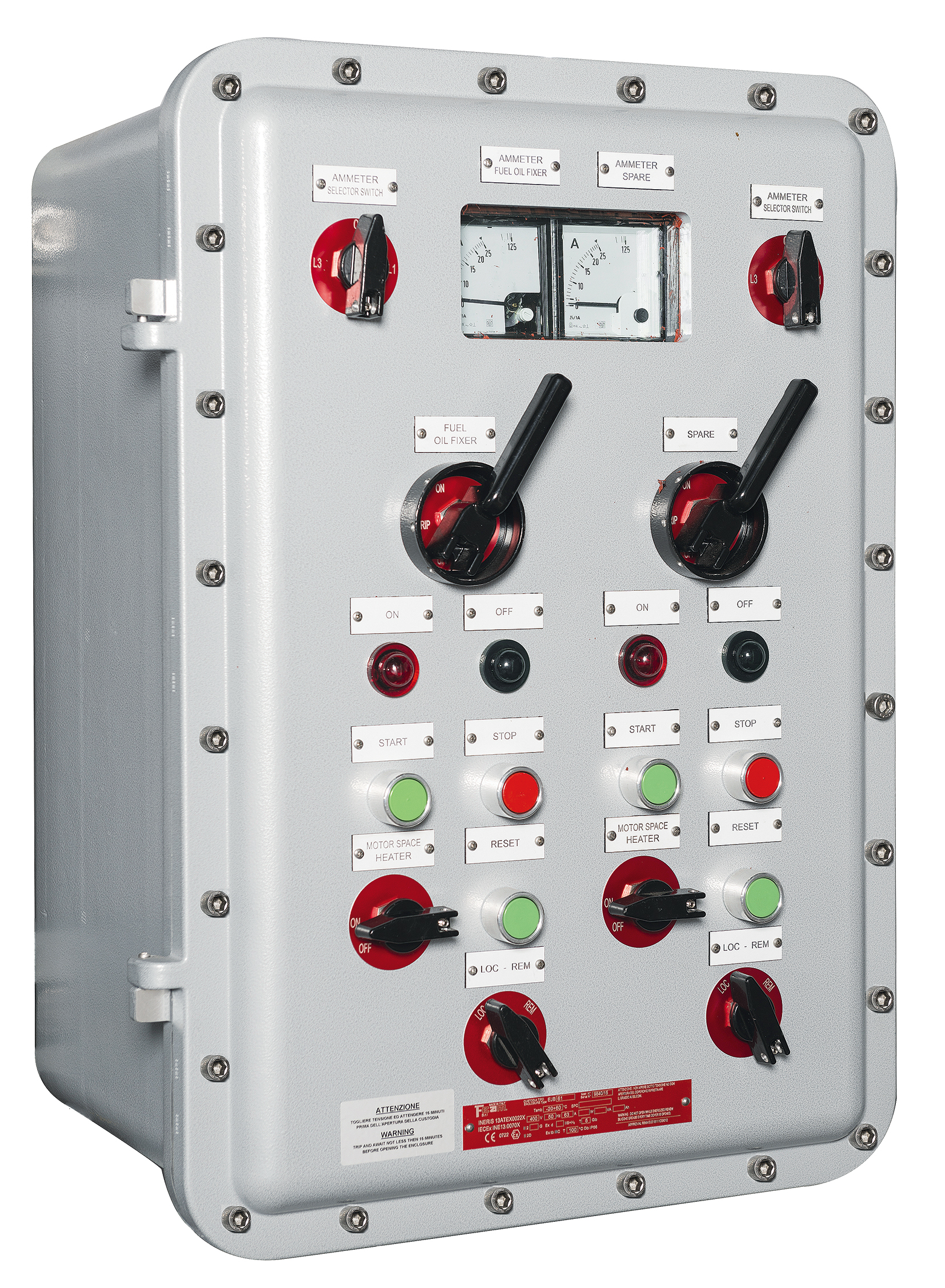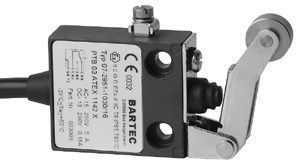 ---
Cloud Platform for remote sensing

This platform is for aggregating, analyzing and visualizing sensing data.
It enables to start inspection schedules from remote locations to ensure safety and improve efficiency.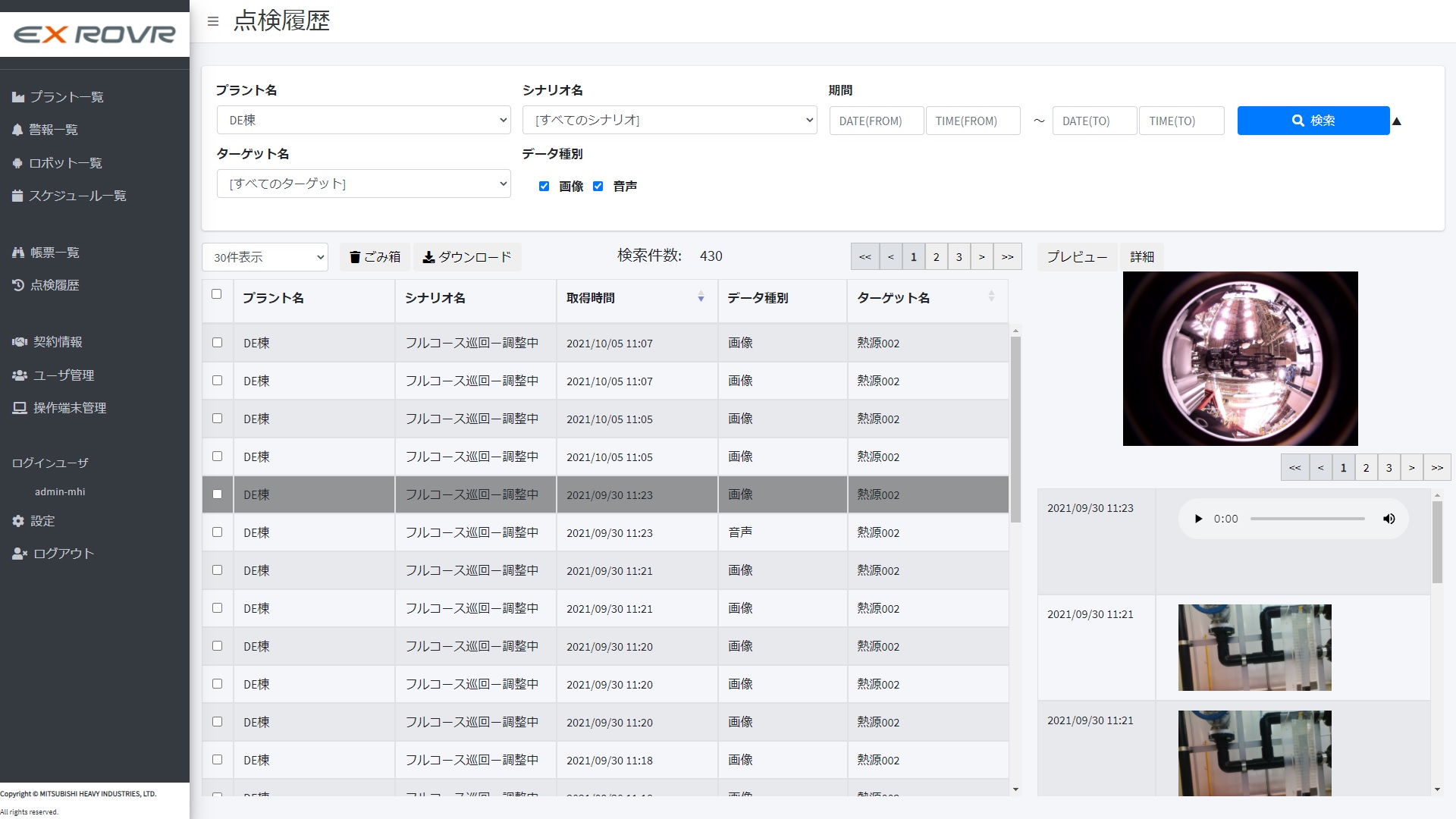 ---
Supports a wide range of processing, assembly, trial production and testing

We have been assisting prototyping and testing from the early stages of robot / charging station development by quick responses to all fields, not just parts manufacturing, assembly and wiring.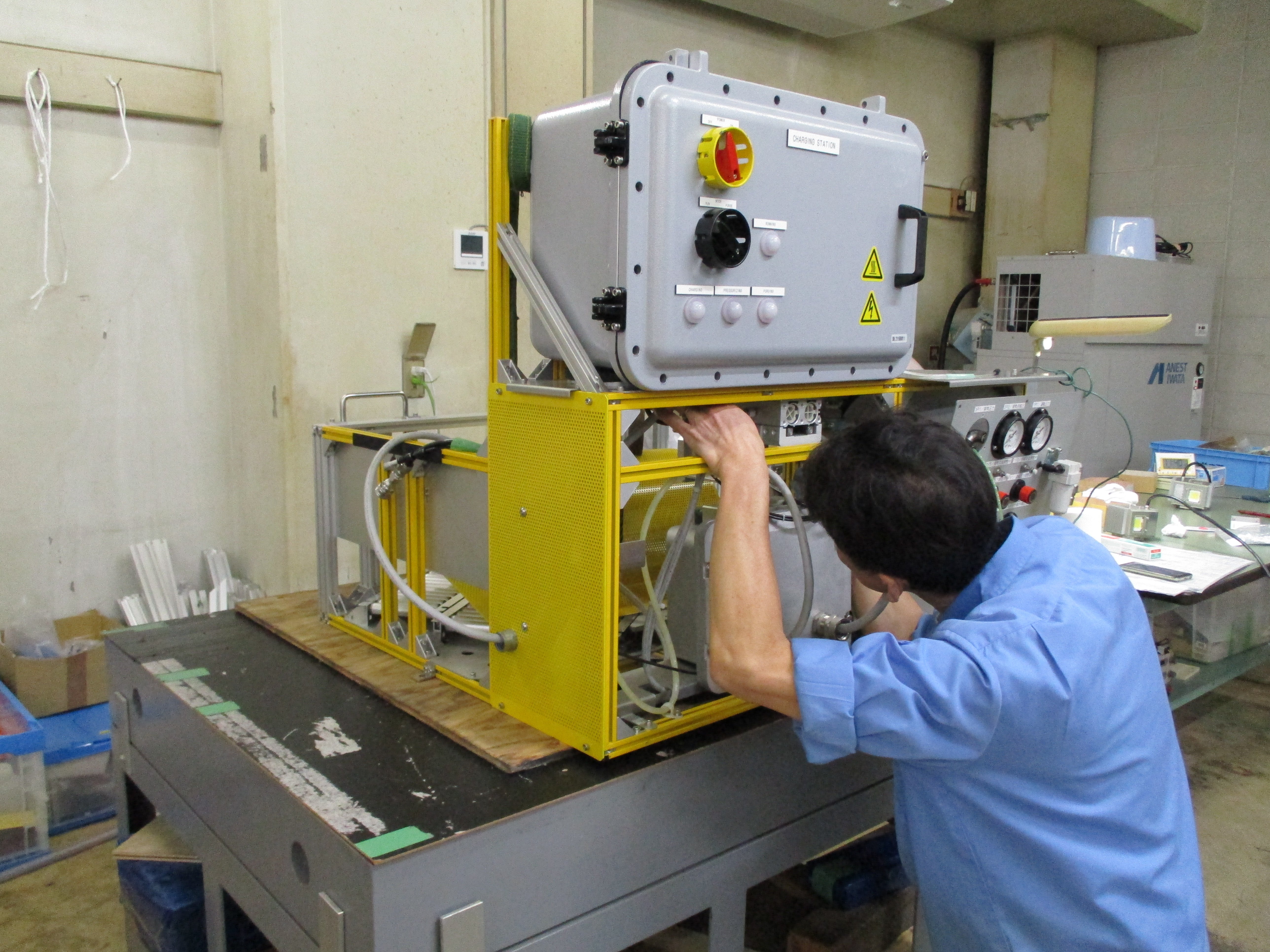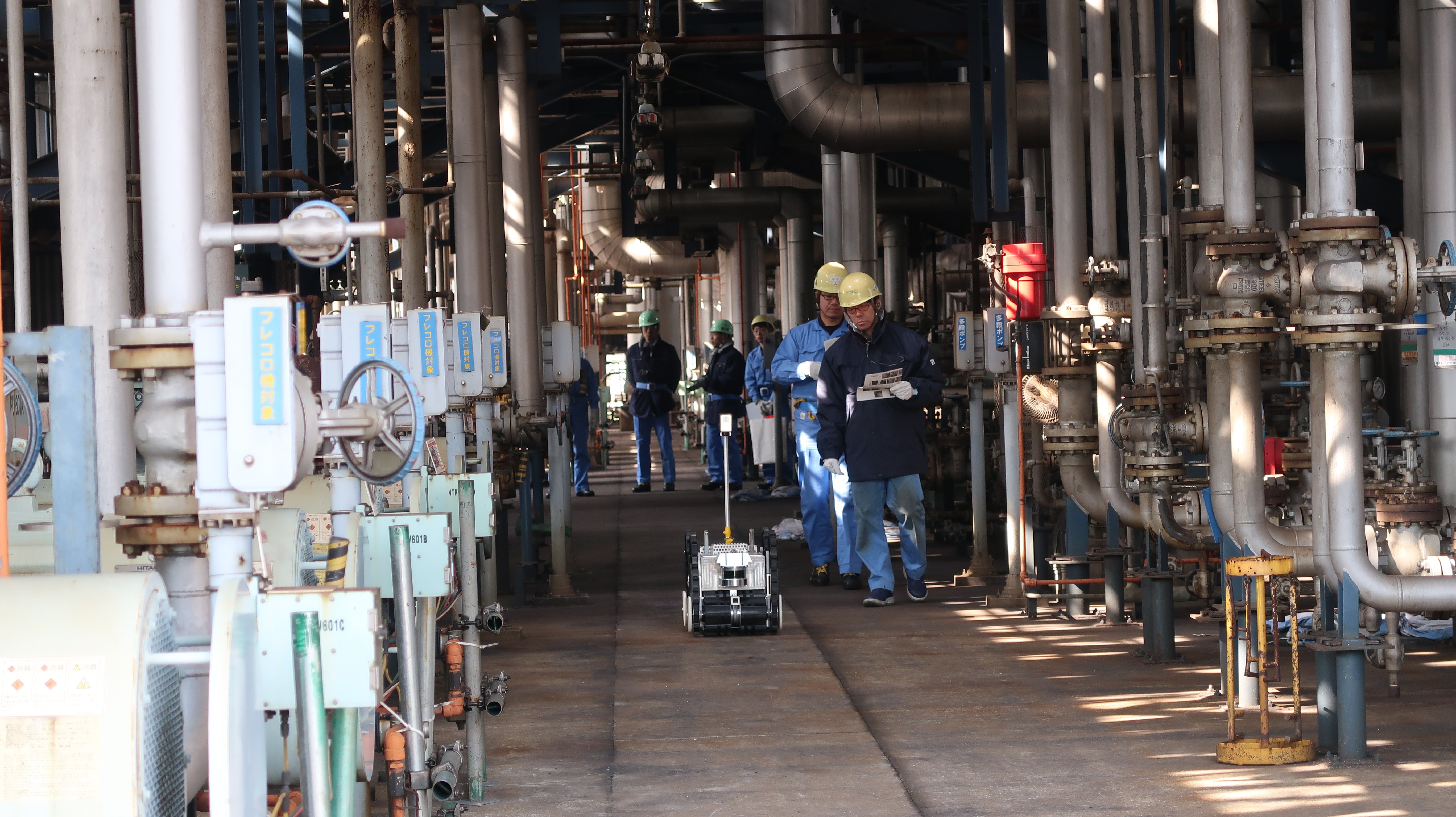 ---
Supporting the development of explosion-proof robots

We have enough knowledge and experiences on explosion-proof by engaging in explosion-proof test for many years. We propose new functions and support the design for complying with explosion-proof standards.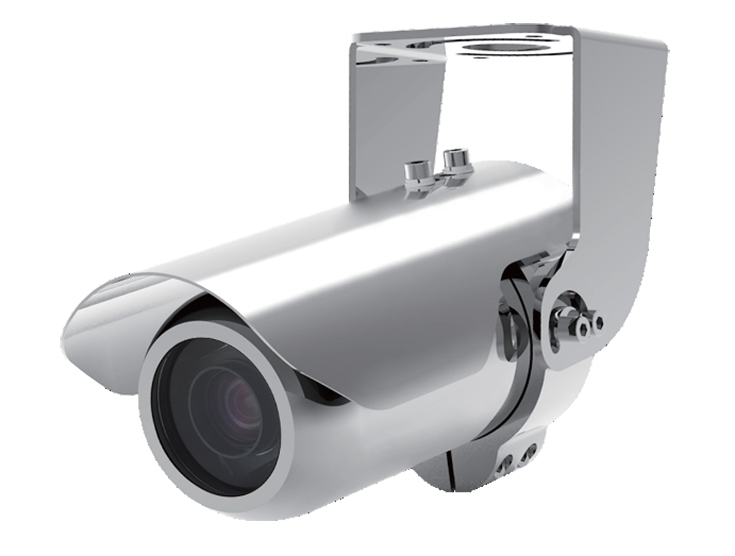 ---
Explosion-proofing and enhancing of compact, lightweight mobility

Sophisticated explosion-proof interlock and pressurized enclosure design enable a lightweight mobile robot.
Charging station provides protective gas recharges for the robot.
EX ROVR automatically navigates back to the optimal charging position to ensure proper terminal connection and contact.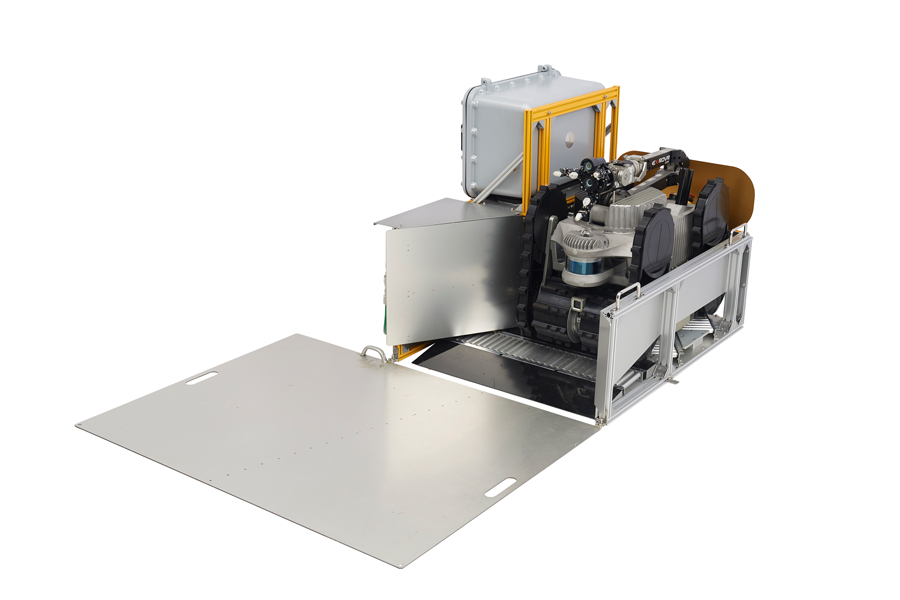 Business Contact
Please send to the inquiry form below or your email address.

Stories of MHI Group Expertise