EX ROVR, the autonomous, explosion-proof, plant inspection robot : Introduction
Introduction
Robot works alongside human operators to enhance efficiency and safety in the work environment.
■ High-frequency, multi-sensor inspections and efficient use of data
■ Safe and timely resolution of any detected anomalous conditions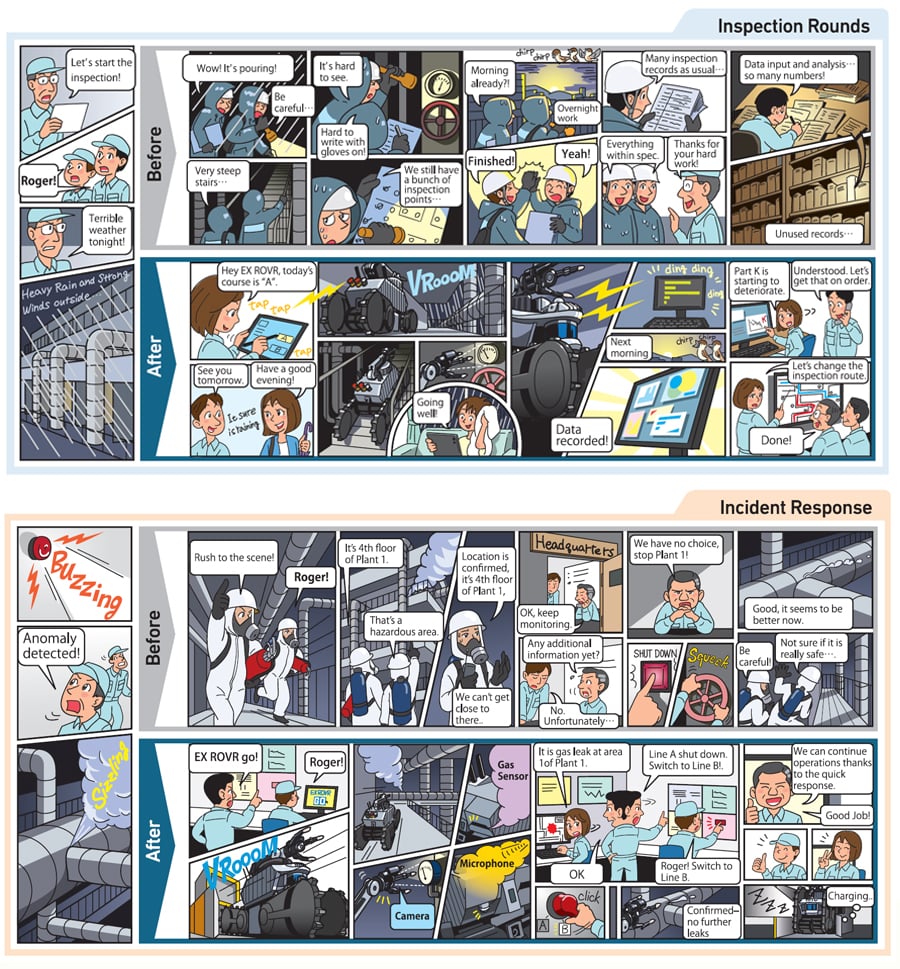 The value drivers of deploying an autonomous, explosion-proof, plant inspection robot which can acquire asset data through visual imaging, thermal scans, acoustic mapping, and gas concentrations with its suite of advanced sensors
■ Safer Operation

Removing human operators from potentially dangerous situations
■ Cost Efficiency

Avoidance of non-value add & highly repetitive tasks which frees human operator for more productive jobs
■ Highly Repeatable & More Frequent Inspections

Preventing unplanned shutdown by more frequent inspection
■ Enhanced Predictive Maintenance

Digital inspection data analytics; data is fully searchable & trendable (IoT, AI)
Mobile super-sensor integrated to IoT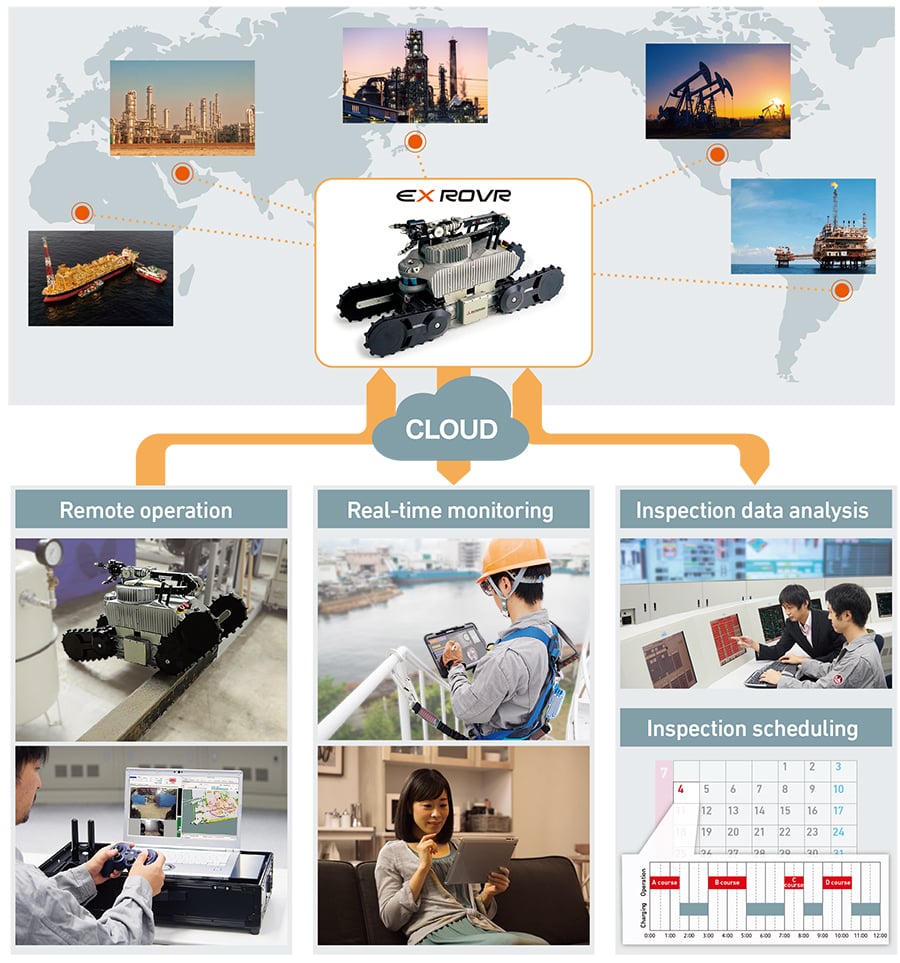 EX ROVR will maximize customer value by safely acquiring and integrating key information at the asset
EX ROVR will be a key component in achieving unmanned, advanced, efficient, and safer plant operations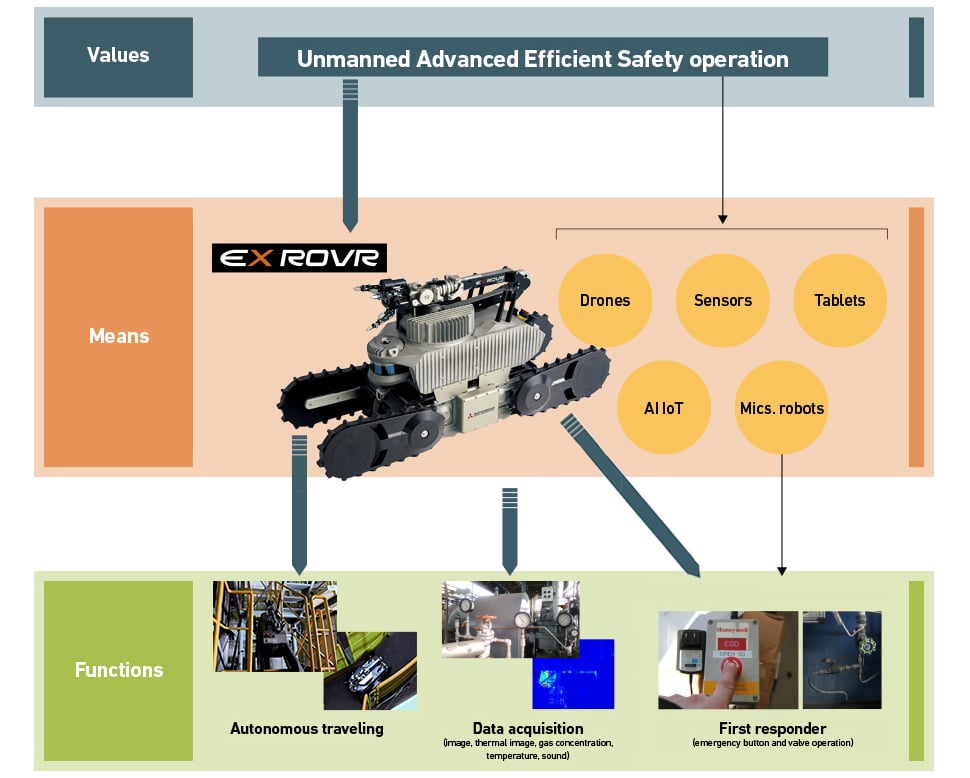 Reliable partner for autonomous plant inspection
EX ROVR can perform inspection rounds day & night in potentially hazardous locations (Zone 1) increasing the safety and efficiency of the asset.
Digitalization of inspection records streamlines the data analysis process freeing up operators for higher value tasks.
EX ROVR protects your employees, assets, and effectively contributes to a human friendly working environment.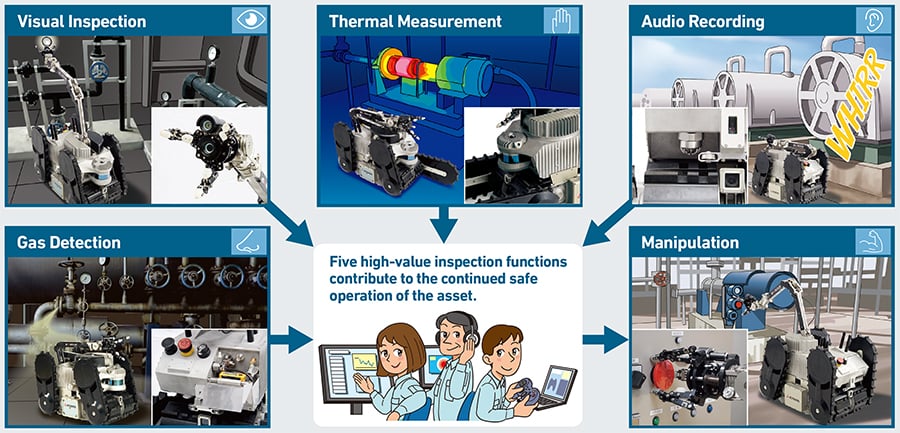 Development Journey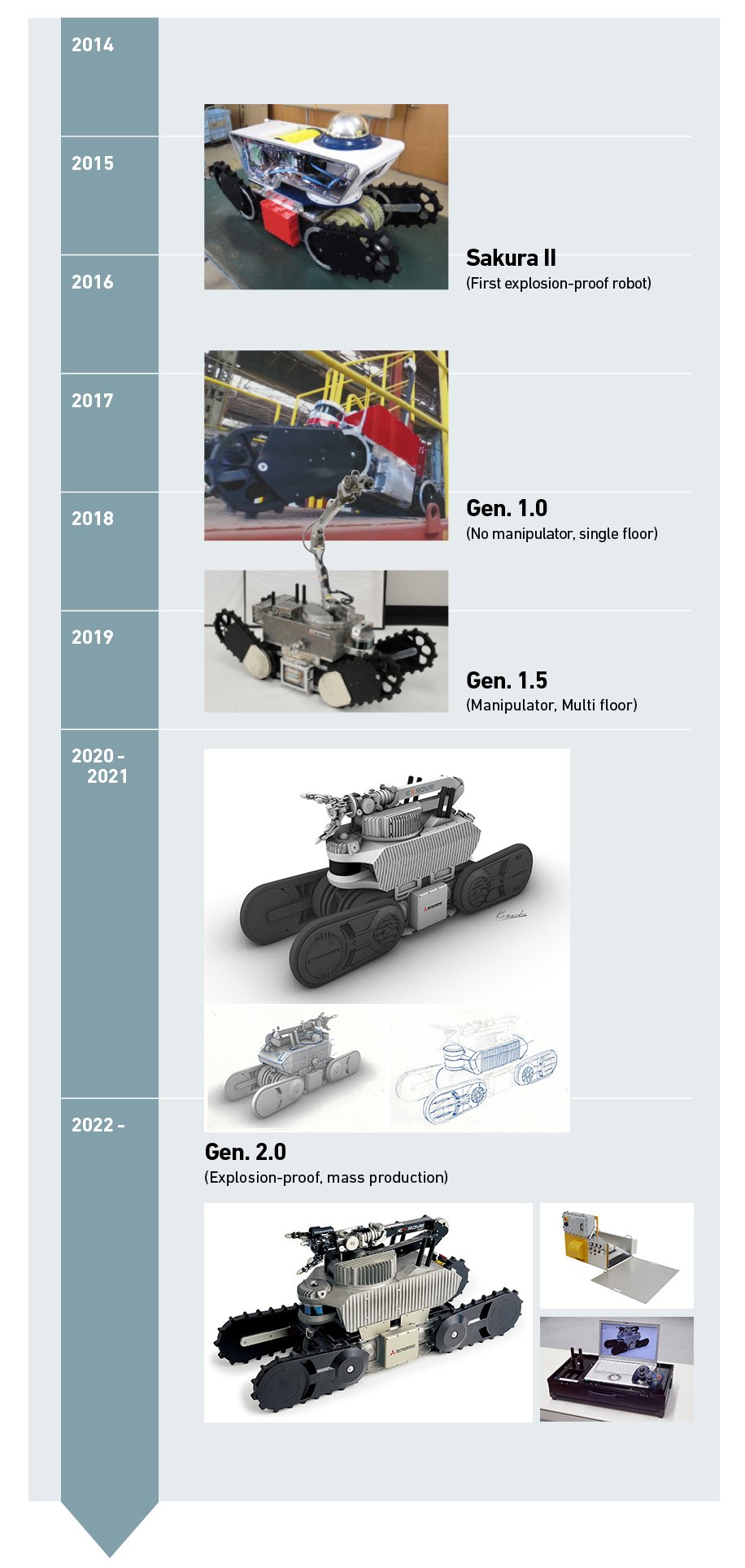 Business Contact
Please send to the inquiry form below or your email address.

Stories of MHI Group Expertise