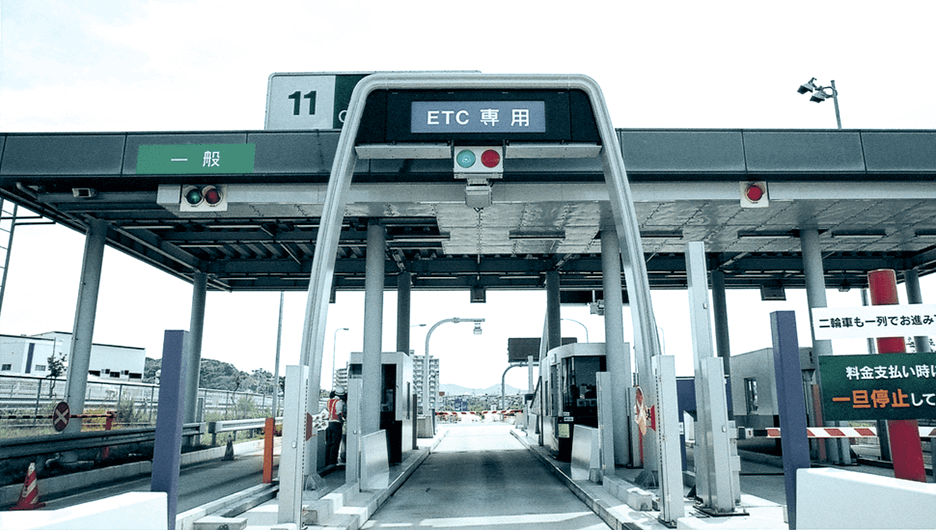 Since its original implementation in 2000, Electronic Toll Collection (ETC) system has rapidly spread in Japan. Now, ETC usage ratio on Japanese Expressways has exceeded 90% and traffic congestions at the toll gate area has almost resolved.
With 5 decades experience of building toll collection systems in both Japan and overseas, we have earned high level of trust from the market through our achievement. We are continuing to provide various systems to satisfy every customer's needs.
Features of the ETC System
Non-stop toll collection
Wireless communication enables vehicles to assess payments at toll booths without stopping.
Environmental benefits
Non-stop toll collection realizes to eliminate traffic congestion at toll gates, which contributes to reduce gas emissions.
Simple implementation with the existing toll collection systems
Based on our rich experience of integration and well-designed interface with the existing toll collection systems, our ETC system can simply be introduced and becoming the mainstream solution for Japan's expressway networks.
Various lineups
We provide various lineups of ETC systems for both open system and closed system to cope with the very complicated Japanese toll rates.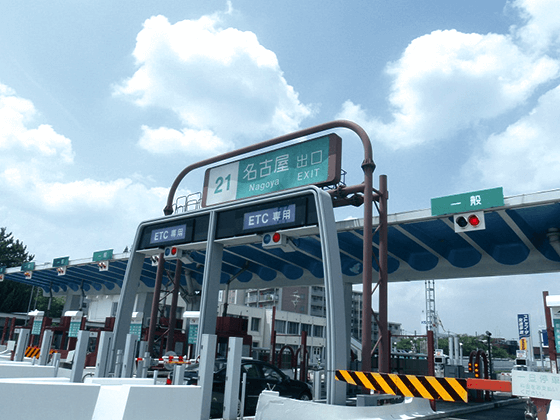 Stories of MHI Group Expertise