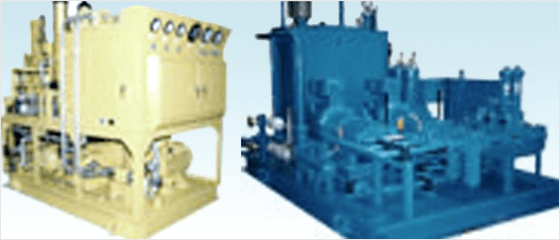 MHI Group provides high-quality devices such as general hydraulic components and servos, and other hydraulic system components to cater to our customers' specific needs, through detailed planning, designing, and manufacturing. We have a solid track record of customer satisfaction in this field. Below are some of our achievements in placing hydraulic systems.
Hydraulic equipment by field
Slide horizontally to see the table.
Field
Examples
Power generation field
EHC UNIT

Civil engineering machinery, cargo loading machinery field

Shaft drilling machine
Weak land improvement device
Cement machines
Stacker/reclaimer device

Steel manufacturing machinery field

Hot rolling mill
Cold rolling mill
Hydraulic settling device for MMC mill use
Copper smelter equipment
Continuous molding equipment

Steel Manufacturing machine

Shipsd

Dredger
Cable engine
Stabilizer
Deck machinery

Specialist winches

Windlass

Cutter head for dragge

Hull shift device

Cable engine

Cable laying winches
Reclaimer winches
Hanging cable winches

Molding machines and other

Scrap crasher press
FRP press
Sheet metal press
Casting press
Agitator
Rubber machine
Hydract
Packaging machine
Ore crusher mill
Transportable bridge equipment
Dam water discharge equipment
Waste incinerators

Special press

Waste incinerators

Hydract
Related Information
Stories of MHI Group Expertise