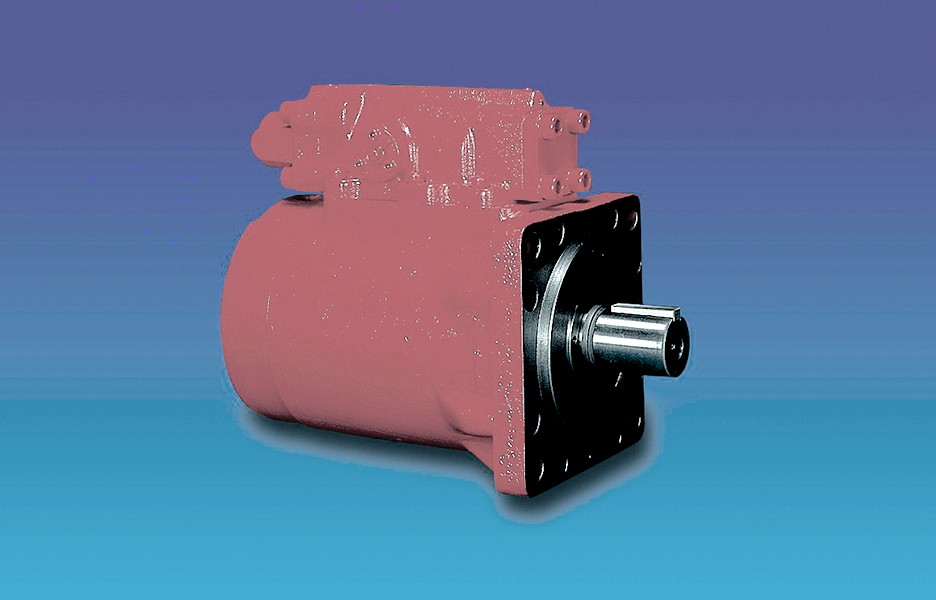 Cam-Plate-Type Axial Piston Pump
Mitsubishi's MK Pump satisfies requirements for lightweight design, high self-suction ability, and low noise, with a lineup of low-pulse-pressure-type and burn-resistant hydraulic fluid types. Several types of controllers with variable capacities are also available to meet diversified needs.
Features/Internal Structure
A piston design based on the "Slipper pad of pre-pressurized connecting rod system" enhances anti-contamination performance.
Applications
Hydraulic source for driving the cylinders of a concrete pumping vehicle
Hydraulic source for driving the actuators of iron- and steel-making machinery
Hydraulic source for the actuators of various types of press machines
Hydraulic source for driving the winch of a deck crane
Hydraulic source for driving the winch of a mooring machine
Hydraulic source for driving the winch of an anchor windlass
Hydraulic source for driving the cylinders of steering gear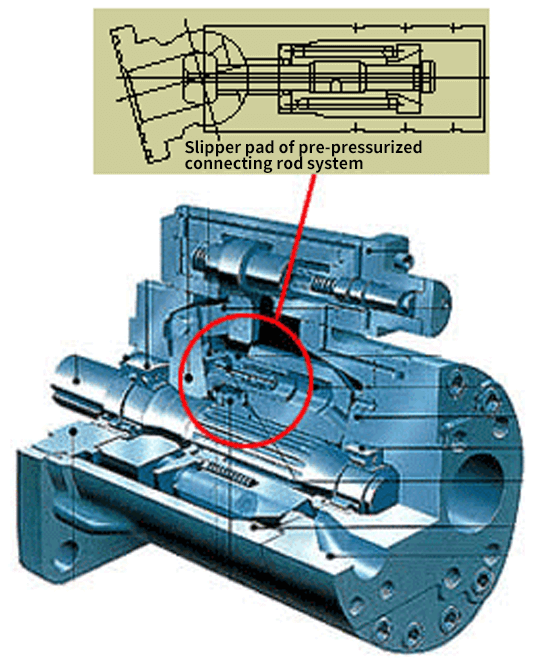 Stories of MHI Group Expertise