Filling Machine for Beverages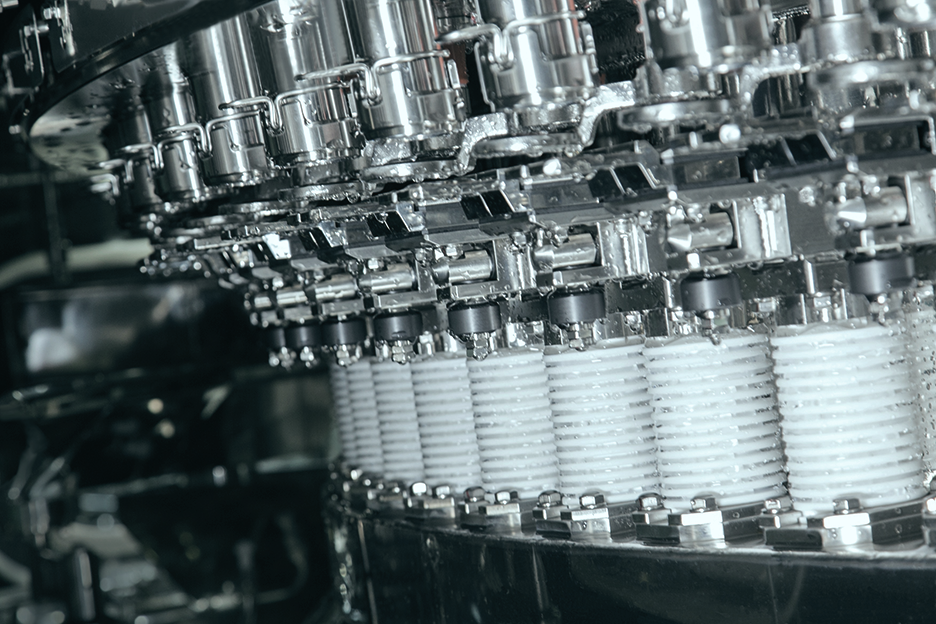 Beverages are packaged in containers of many types. We provide a lineup of high-speed filling machines to fill containers of various sizes, materials, and shapes.
These machines were developed to assure high-quality, highly productive performance in filling, the core function of a beverage production line. With 15 models to choose from, we provide the filling machine best-suited to the customer's needs.
Aseptic filling system
We complete the liquid product and bottle sterilization before aseptic filling and capping. In earlier conventional methods, a bottle was filled with a product and sterilized afterwards. As the bottle itself was sterilized by heat, it had to be made from a heat-resistant material. No heat resistance is required with the aseptic filling machine, as only heat load on the bottle is needed. The new conditions reduce energy heat costs and enable the use of bottles made from lightweight materials.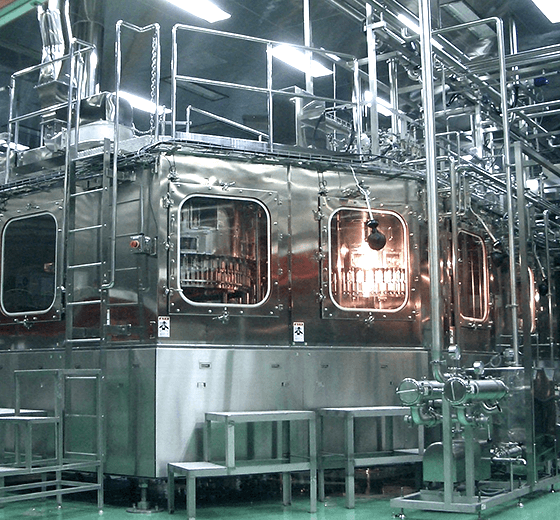 Filling machine for PET bottles
A PET bottle with a small spout requires high filling accuracy. Our filling machine can fill 900 half-liter plastic bottles per minute while maintaining simple yet outstandingly effective cleaning and safety performance. The machine maintains a uniform filled volume by measuring the beverage content with a load cell and flowmeter before beverage is dispensed. With the growing demand for tea and mineral water in recent years, we now manufacture a wide range of dedicated fillers.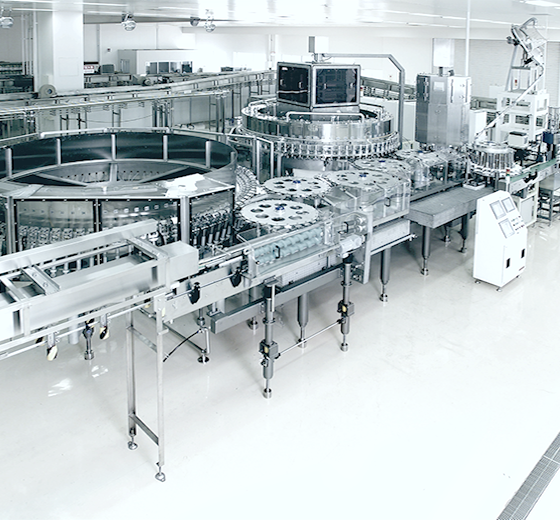 Filling machine for cans
A can is filled with a beverage and transferred to a cap seamer at high speed and then seamed with a cap. Our filler, the fastest in the world, can fill two thousand 350-ml cans per minute. The machine maintains a uniform filling volume by measuring the beverage content with an electromagnetic flowmeter before the beverage is dispensed. The simple valve structure enables the machine to handle various liquids and solid substances.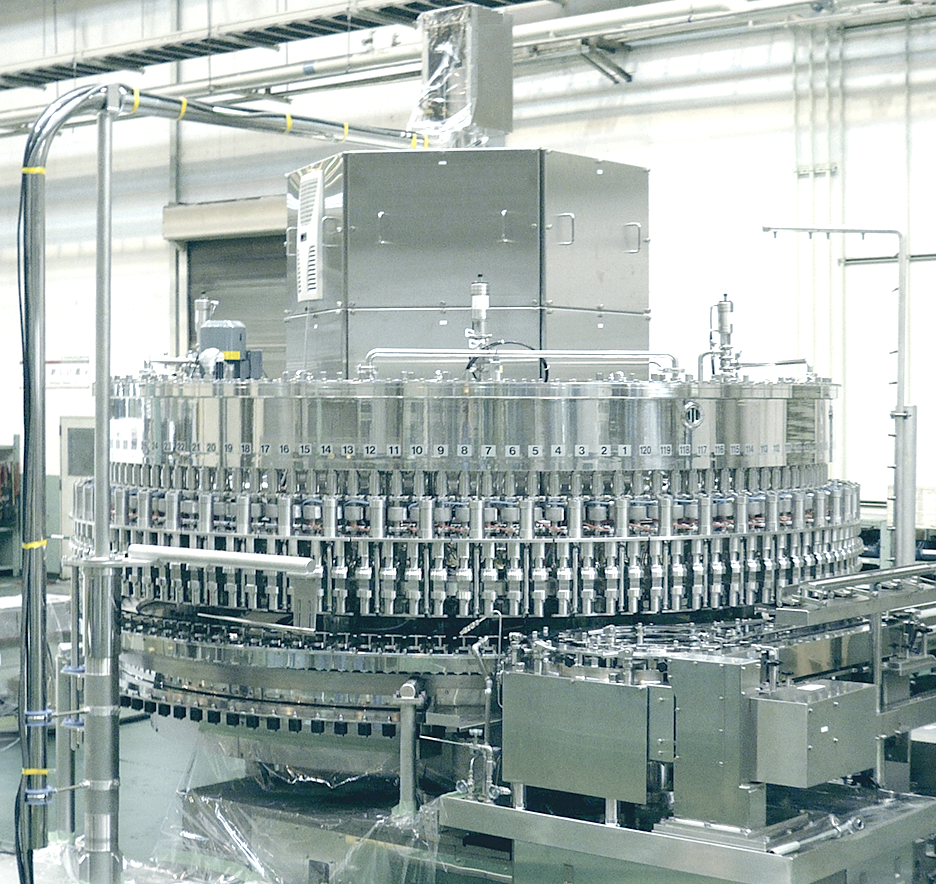 Filling machine for bottles
This model is designed to fill 1.8 liter bottles, beer bottles, and glass bottles of other types. Our wide range of filling machines for models employ many different filling systems to suit the handling of one-way and returnable bottles.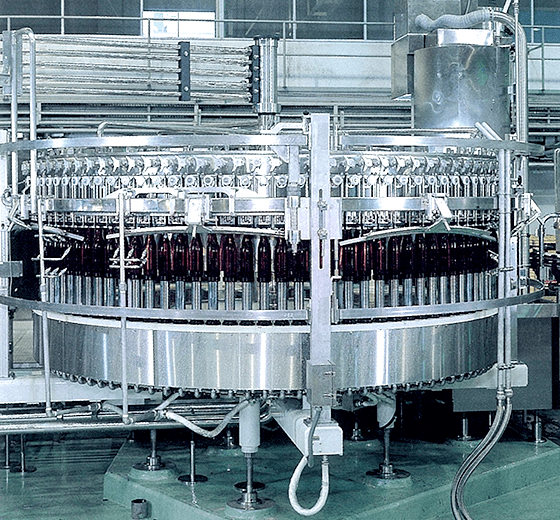 Stories of MHI Group Expertise