A factory nowadays must be safe, highly productive, and environmentally friendly. We propose a production line that a customer can safely use for a long time to deliver the function and performance the customer requests. In this age of rapid progress, bottles are thinner and lighter in weight than ever before. We offer a wide range of plant engineering to gently handle the important products of our customers at high speed without ever causing damage.
Transfer equipment
Soft handling and high stability are required in the processes to transfer products between machines on the production line. We provide conveyors optimally suited to a customer's products based on an original simulation technology. We also propose layouts and production lines with an emphasis on easy-to-use line flow and safety.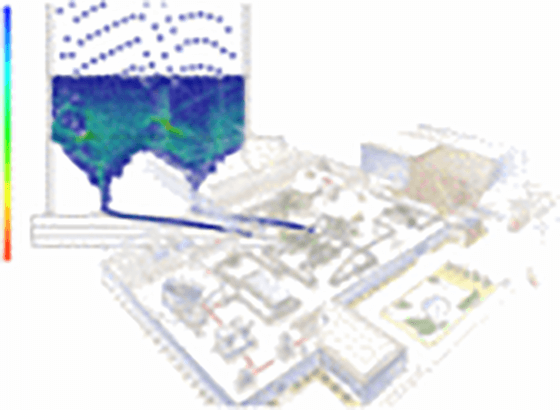 Accumulation conveyor
A production line must be operated stably without stopping. The hundreds of products gathering on the accumulation conveyor all at once must never be damaged. Advanced skill is required to keep the number of products gathered constant. Mitsubishi minimizes pressure on the products using an original soft-handling technology and achieves the best supply downstream by stably delivering the products unscathed.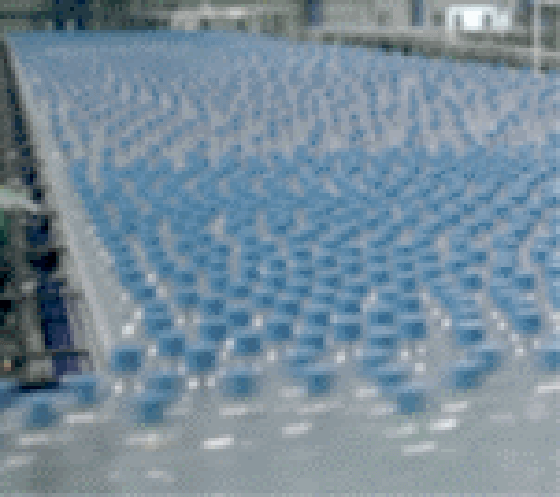 Integrating/dividing device
A transfer line is divided into two rows, and two or more transfer lines are integrated into one layout. A faster line speed in this configuration requires higher skills. On a plastic bottle production line, for example, products transferred at a speed of 40 meters per minute have to be sorted. Mitsubishi's original pressure-less mechanism introduced in the integrating/dividing device achieves smooth high-speed handling.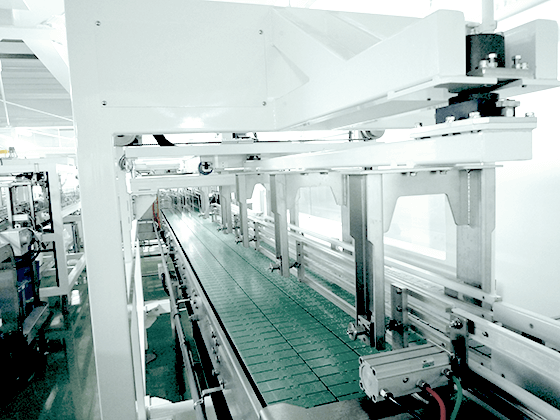 Stories of MHI Group Expertise