Automotive Air-Conditioning System and Products
In this age of global motorization, there is forever increasing focus on comfortable automotive experience while also being eco-friendly.
Mitsubishi Heavy Industries Automotive Thermal Systems Co., Ltd. is committed to contributing to the global society by providing comfortable automotive experience and sound environmental protection measures in its automobile air conditioning systems. We offer high performing, compact, lightweight, and energy efficient car air-conditioners and components, satisfying people's desires in being comfortable and environmentally responsible.
Factories and Offices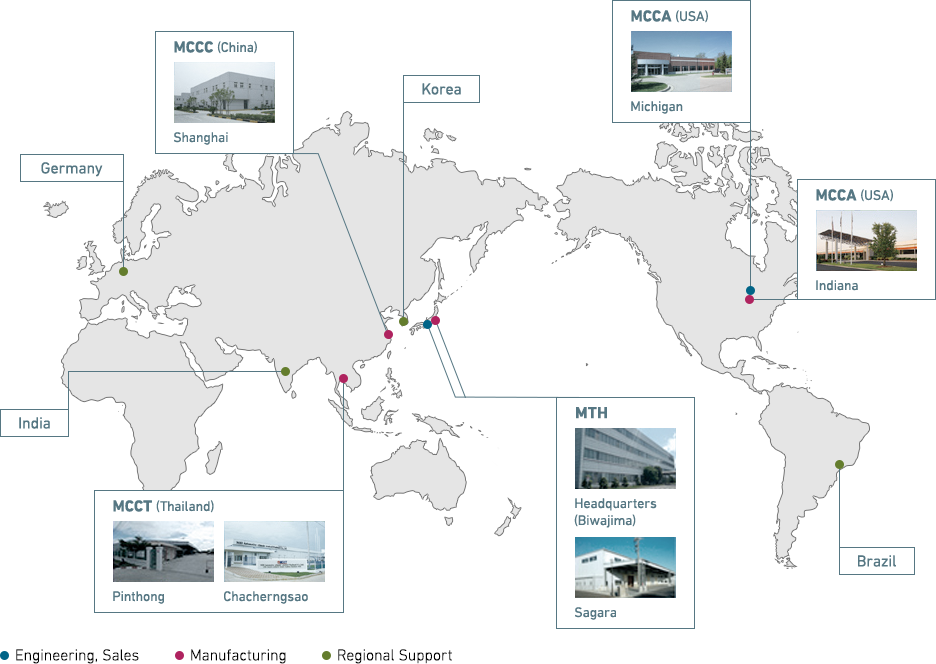 Mitsubishi Heavy Industries Thermal Systems,Ltd. (MTH)
Headquarters, Biwajima
Sagara Factory
Group Company
MHI_Automotive_Climate_Control_(Thailand)_Co.._Ltd.(MCCT)
Mitsubishi_Heavy_Industries_Climate_Control_Inc._(MCCA)
MHI_Automotive_Climate_Control_(Shanghai)_Co.._Ltd.(MCCC)
Stories of MHI Group Expertise