Air/Water to Water Heat Pump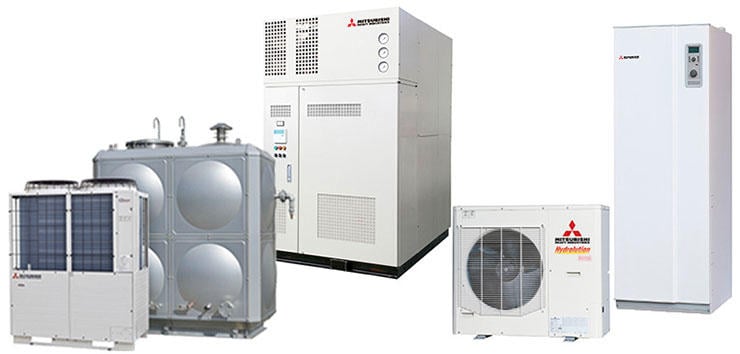 MHI Group supports our customers conserve energy and protect the environment by providing efficient heat pumps.
Air-to-Water Heat Pump Water Heater
MHI Group's air-to-water heat pump water heater for commercial use, "Q-ton," is a next-generation system which uses energy from air to boil water. Q-ton offers incredibly high performance and is able to supply hot water of 90℃ even in extremely severe outdoor temperature of -25℃.
Water-to-Water Heat Pump
Our heat recovery type water-to-water heat pump efficiently utilize heat recovered from low temperature waste water to supply hot water of up to 90℃. Its annual CO2 emission is approximately 70% and annual running cost is about 40% of that of an oil boiler.
Stories of MHI Group Expertise