Conventional (Boiler & Turbine) Power Plants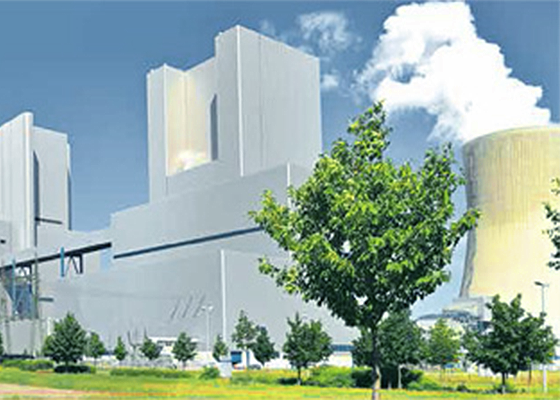 Conventional (boiler and turbine) power plants use a variety of resources such as coal, oil and natural gas as fuel to generate power.
MHI group has an extensive record in meeting the global demand of conventional thermal power stations, including providing highly-efficient ultra-supercritical pressure boilers with an output of over 1,000MW. We also offer proprietary technology that enables the efficient burning of lignite (low-grade coal), which is deemed difficult due to its high water content. We also lead the world in the technology to keep clean the gas emitted from thermal power plants. Through our highly efficient thermal power and environmental technologies, we contribute to the world in ensuring the preservation of our environment while effectively utilizing fossil fuels for power generation.
Large Capacity Power Plants
Applying ultra-supercritical pressure technology for highly efficient power generation
We have an impressive track record in the field of supercritical and ultra-supercritical pressure coal-fired power plants and have achieved a high level of trust in the market due to the high efficiency and reduced emissions of these plants. Capitalizing on this advanced technology, we will contribute to the stable supply of electric power and to the reduction of environmental impact all around the world.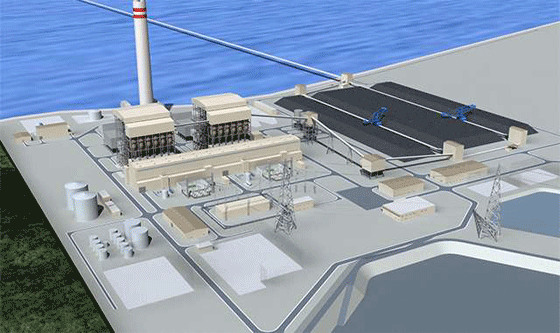 What is ultra-supercritical pressure?
Under normal atmospheric pressure [0.101 MPa], water boils at 100ºC. As pressure increases, the boiling temperature of water also increases. When the pressure reaches 22.12 MPa, and at a temperature of 374ºC, water no longer boils but converts directly into steam. This is called the critical point, and the pressure above this critical point is called supercritical pressure. Supercritical pressure with a temperature equal to or more than 593ºC is called ultra-supercritical pressure.
Co-generation Plants
In case surplus energy is available and factory operations require electricity and steam, one solution is to integrate an industrial purpose power plant to the factory. Utilization of surplus energy from the factory as fuel for the boiler and generating both electricity and steam allows effective use of the available energy and is called co-generation. By optimizing the system, it contributes to the stability of power supply and reduction of environmental impact.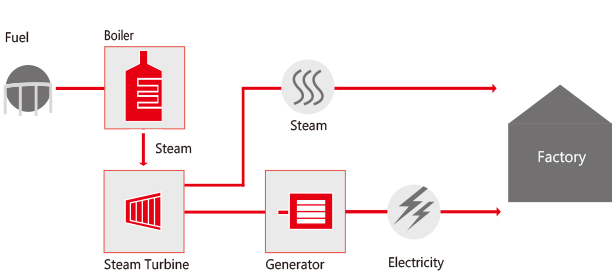 Supplying power plants matching customers' needs
As an EPC contractor, we can design, manufacture and deliver not only the primary plant equipment but also other auxiliaries required to complete the power plant, including air quality control systems. The core plant equipment, such as boilers, steam turbines, and generators are best designed to suit customers' needs. We are also capable of integrating the entire plant system optimized to the core plant equipment design.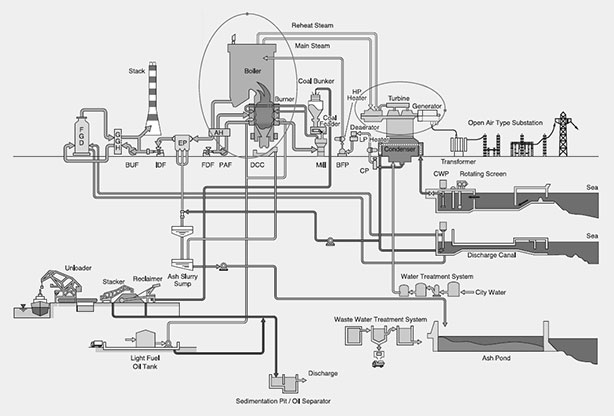 Stories of MHI Group Expertise