Boilers machinery : Coal Pulverizer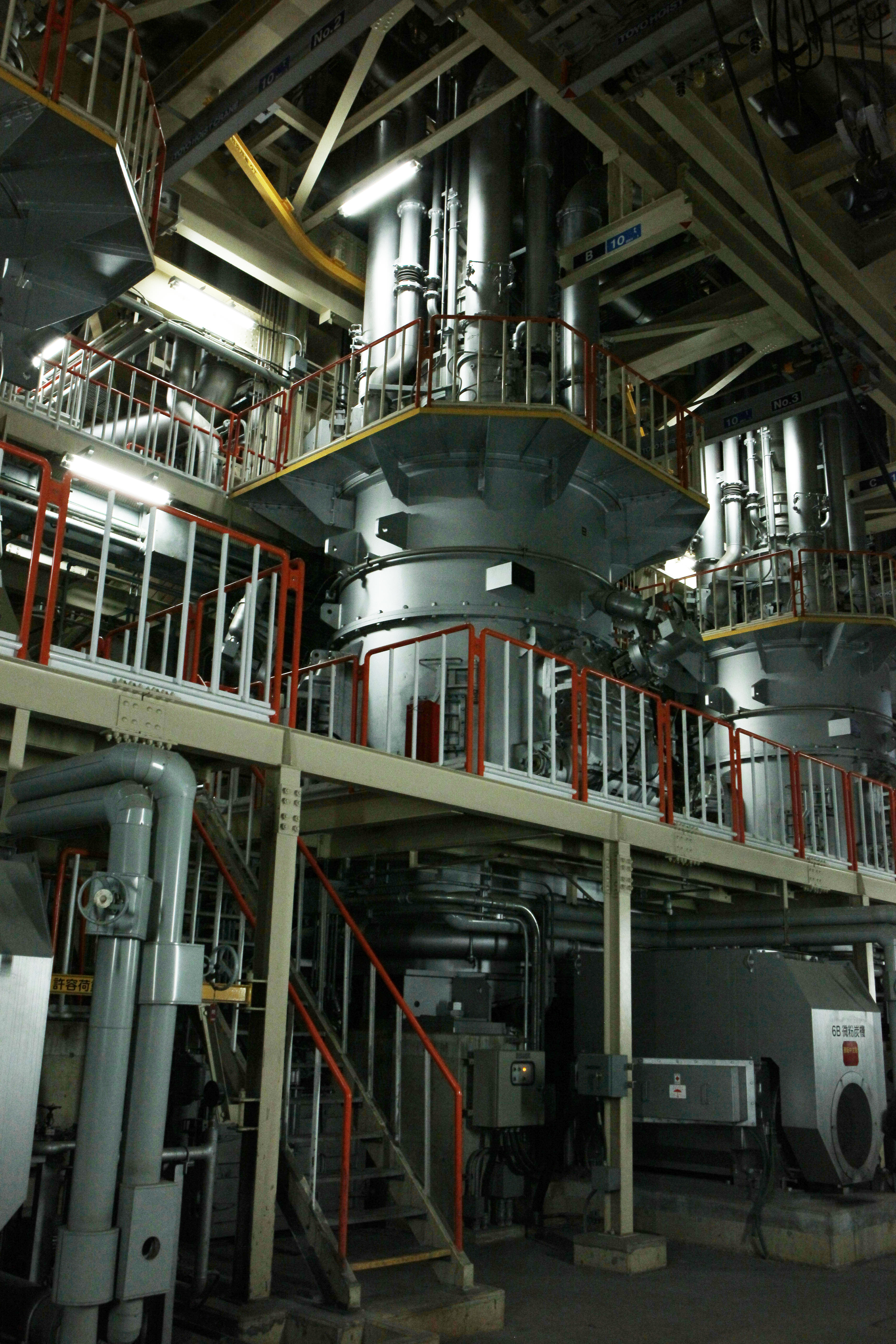 Pulverizers (coal pulverizer) are used to pulverize pieces of coal into fine particles (100μm) before placing into a boiler, to ensure efficient combustion.
Pulverizers have three functions, pulverization, drying and classification. The classification function plays the important role of ensuring that only fine particles of the pulverized coal are sent to the boiler. Within a rotating-type classifier, fine particles are passed through while coarse particles are eliminated by utilizing the relative balance of centrifugal force and centripetal force produced by a blade rotating at several dozen rpm and the flow of air. MHI group offers a full line-up of pulverizer / mill systems from small to high capacity.
Stories of MHI Group Expertise