POWER PREDICTION & LINES SELECTION
We provide the "Mitsubishi Power Prediction & Lines Selection" system using the huge database of model test results.
MITSUBISHI SHIPBUILDING
POWER PREDICTION & LINES SELECTION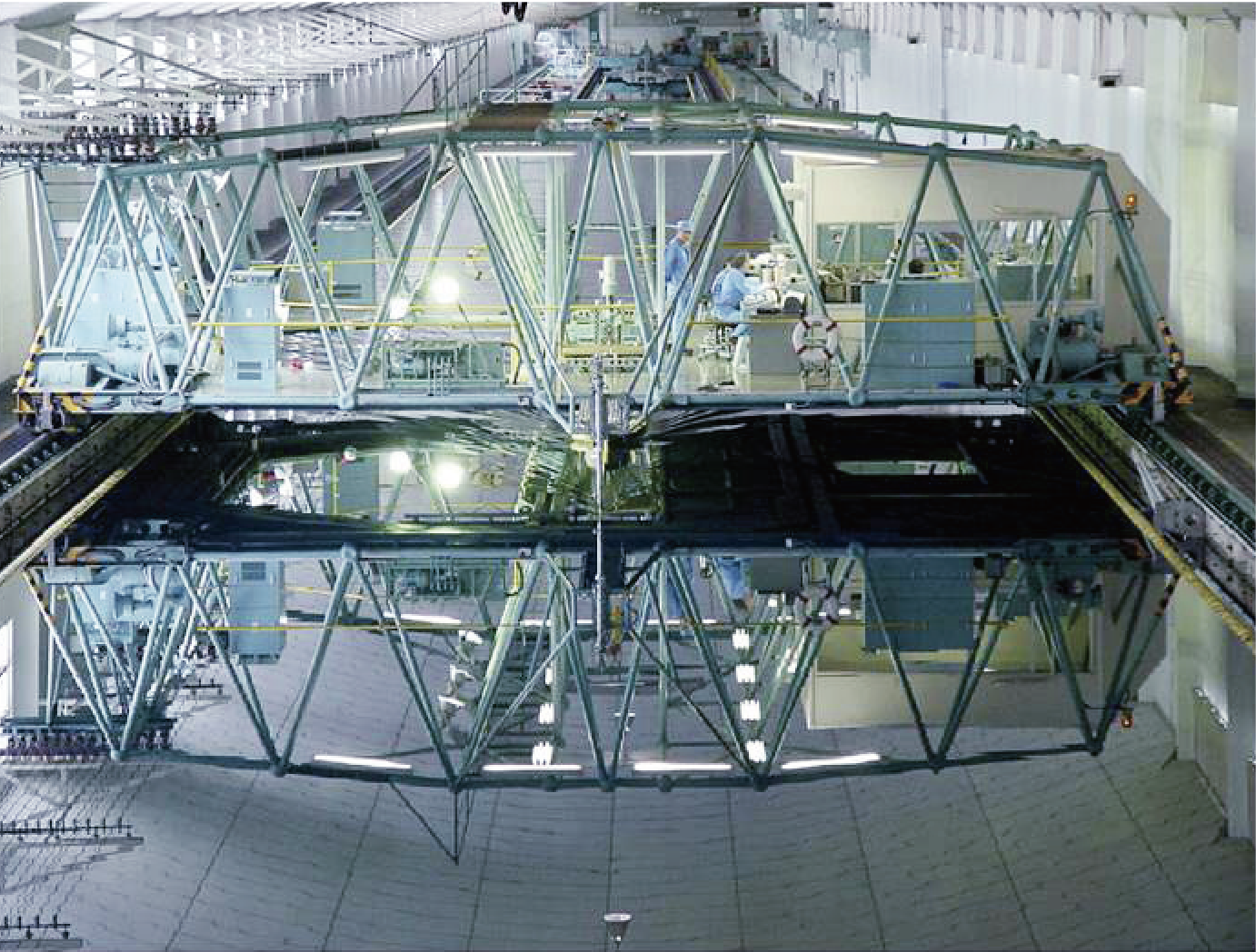 This application enables users to utilize vast model testing database consisted of over 1,200 cases for various kinds of ships obtained in Model Test Basin of MHI in Nagasaki.
Type ship are selected from database referring to principal particulars for the study, and model testing results of type ship (ex. resistance curves) can be checked.
Prismatic coefficient curve and hull form for the study are created from the type ship. Power prediction is also executed.
The hull form are supplied as offset data in Mitsubishi standard format. The data can be converted into NAPA 3D hull with a free-of-charge macro attached to this app browser page.
This web-based application is accessible from wherever the Internet connection is available, using typical web browsers,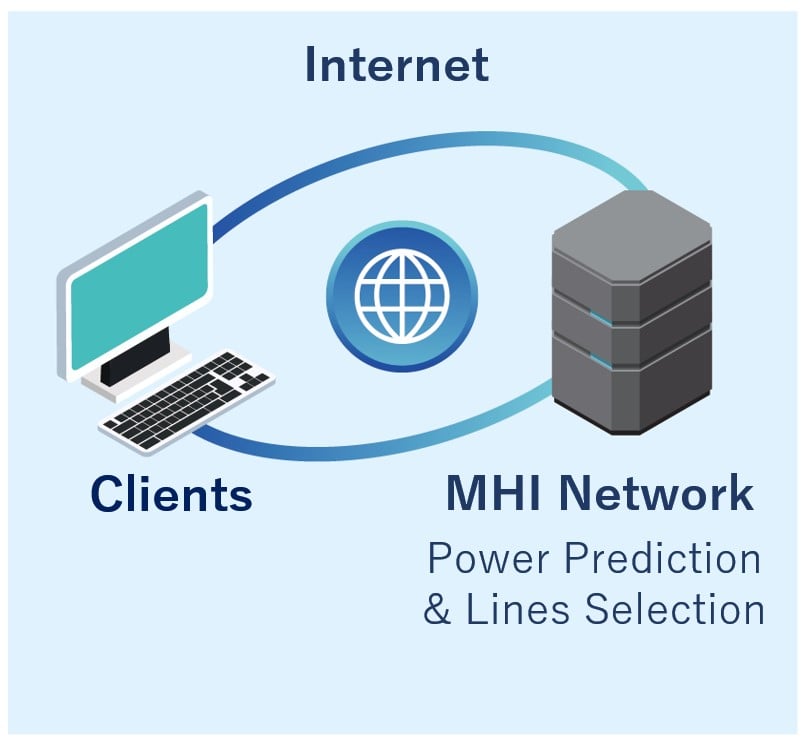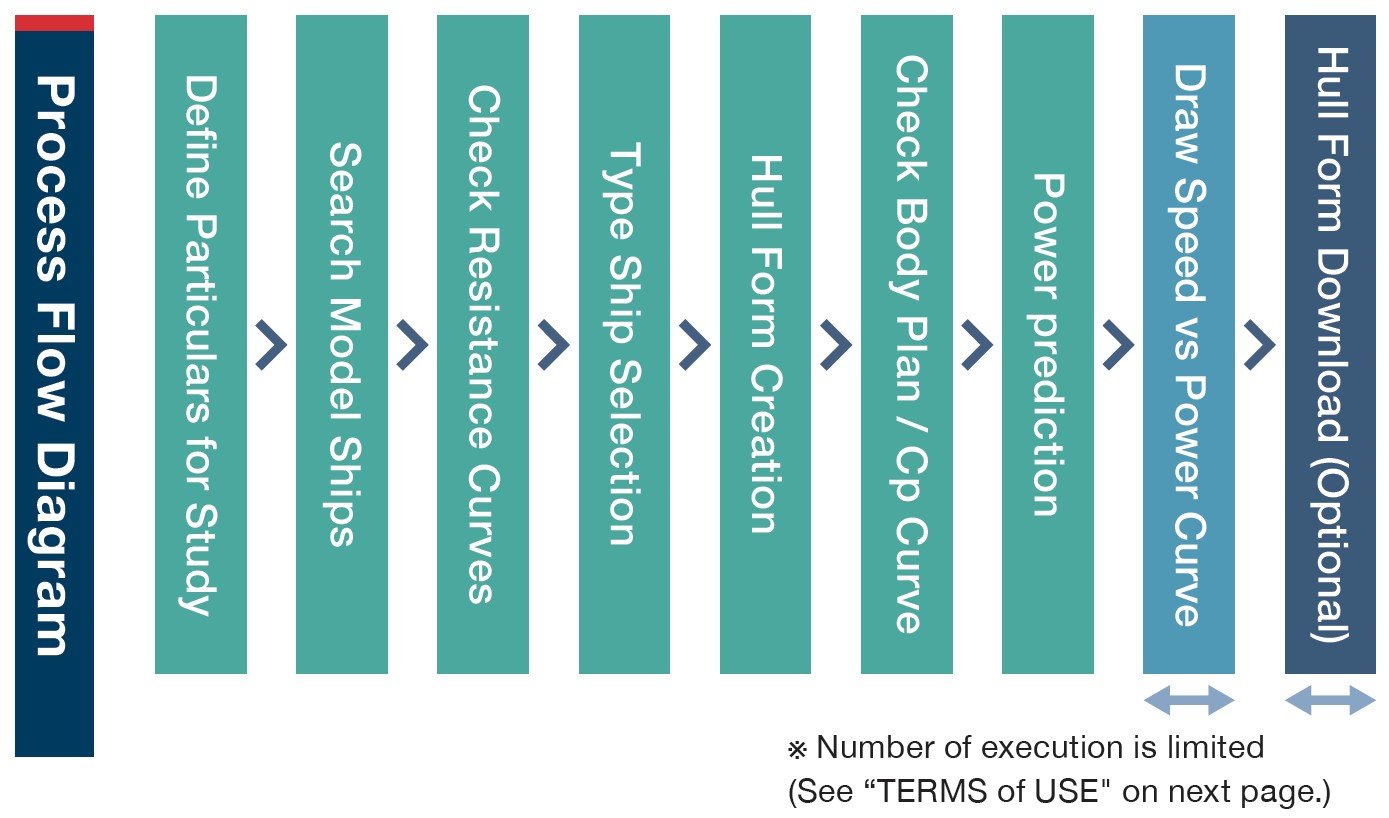 ---
Search Model Ship
Model ships with principal particulars close to design ship are offered from the database of our model basin.
Type ships are selected from the offered model ships on user's judgement.
Resistance coefficient is estimated from each type ships model testing database.(Cra,  Cw Curve)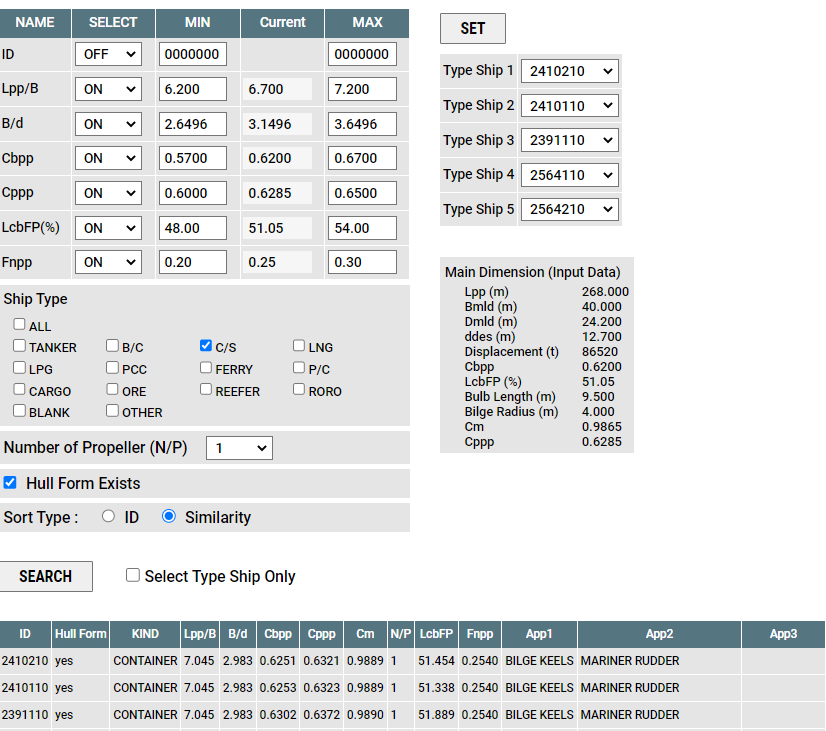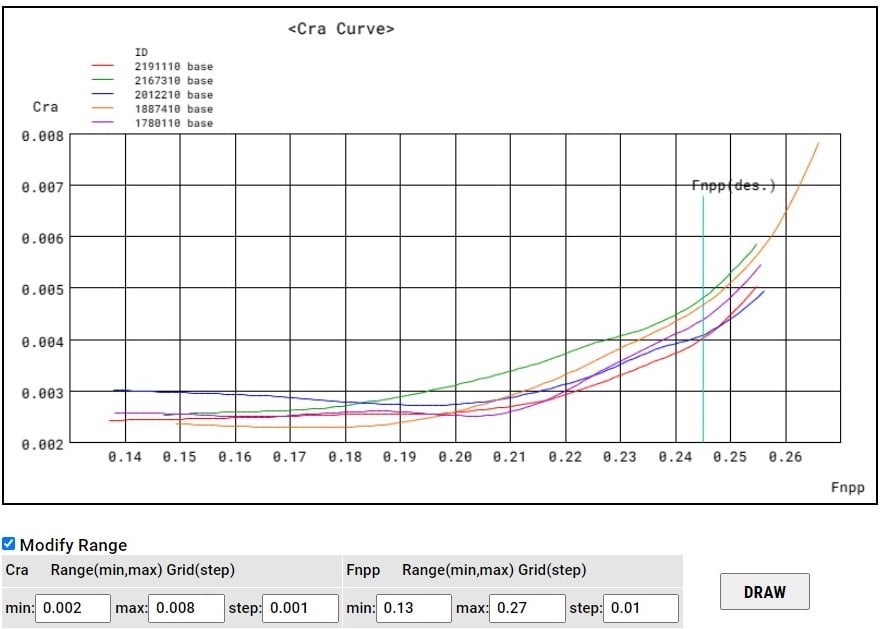 Hull Form Create
Hull form is created from the selected type ship's hull data with defined particulars for design ship.
Body Plan / Cp curve of created ship can be compared with those of type ship and can be checked as a figure.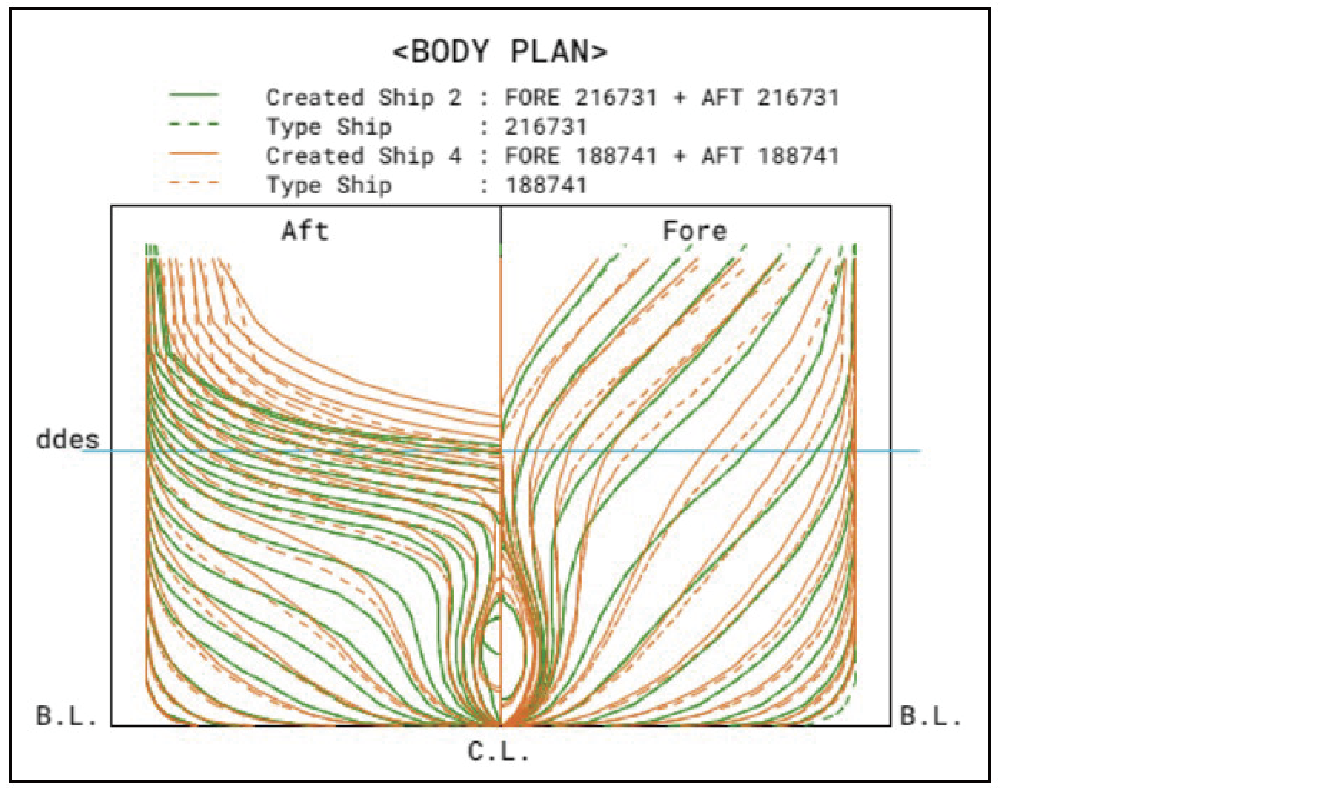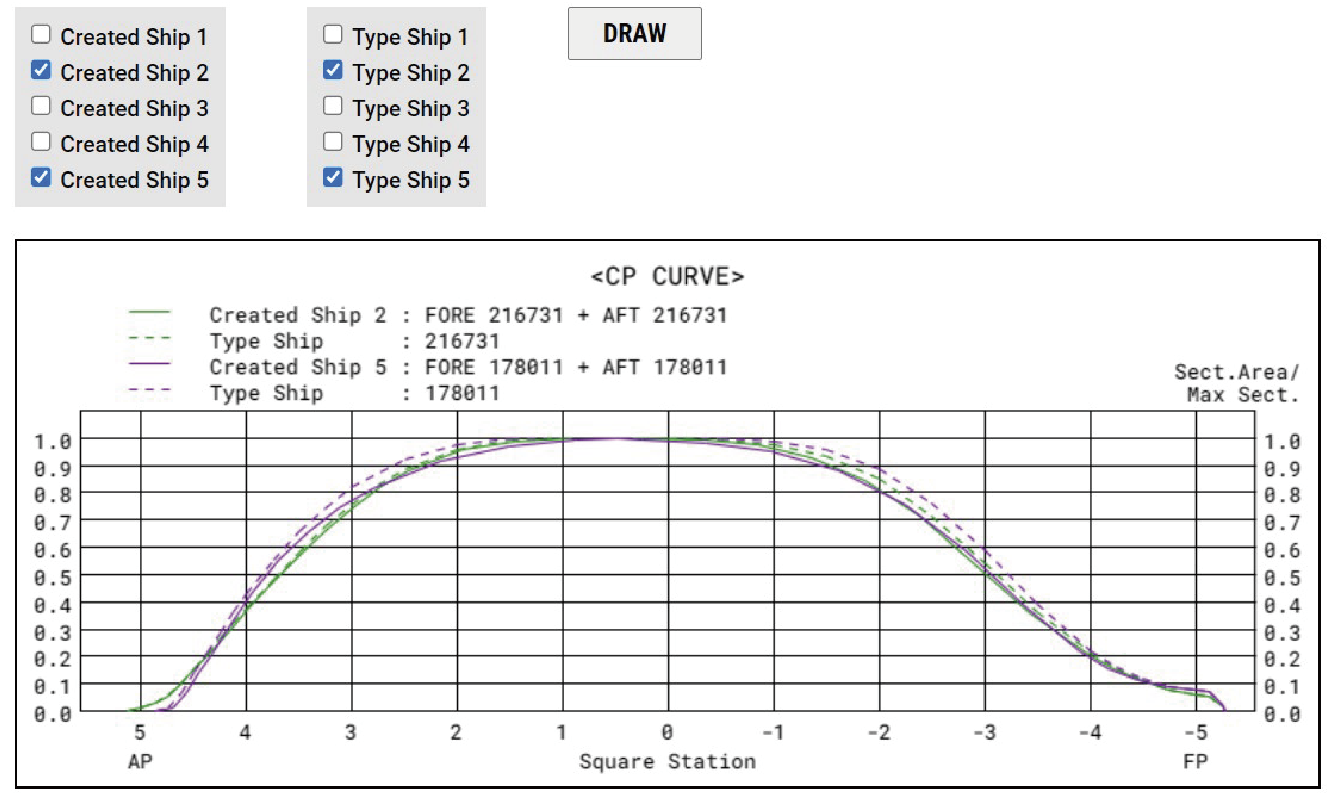 Power Prediction
Parameters for calculation are set up automatically.
Parameters for calculation are set up also manually.
The speed & power curves / detail report are provided as output.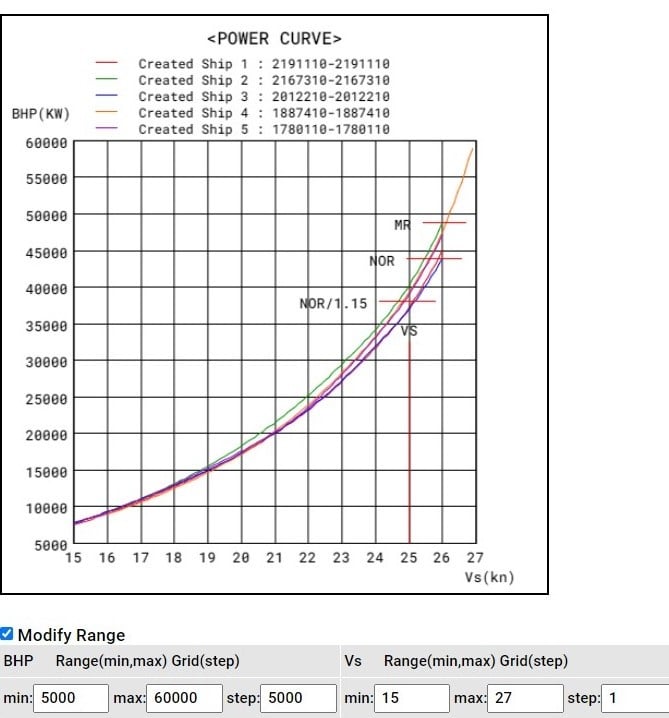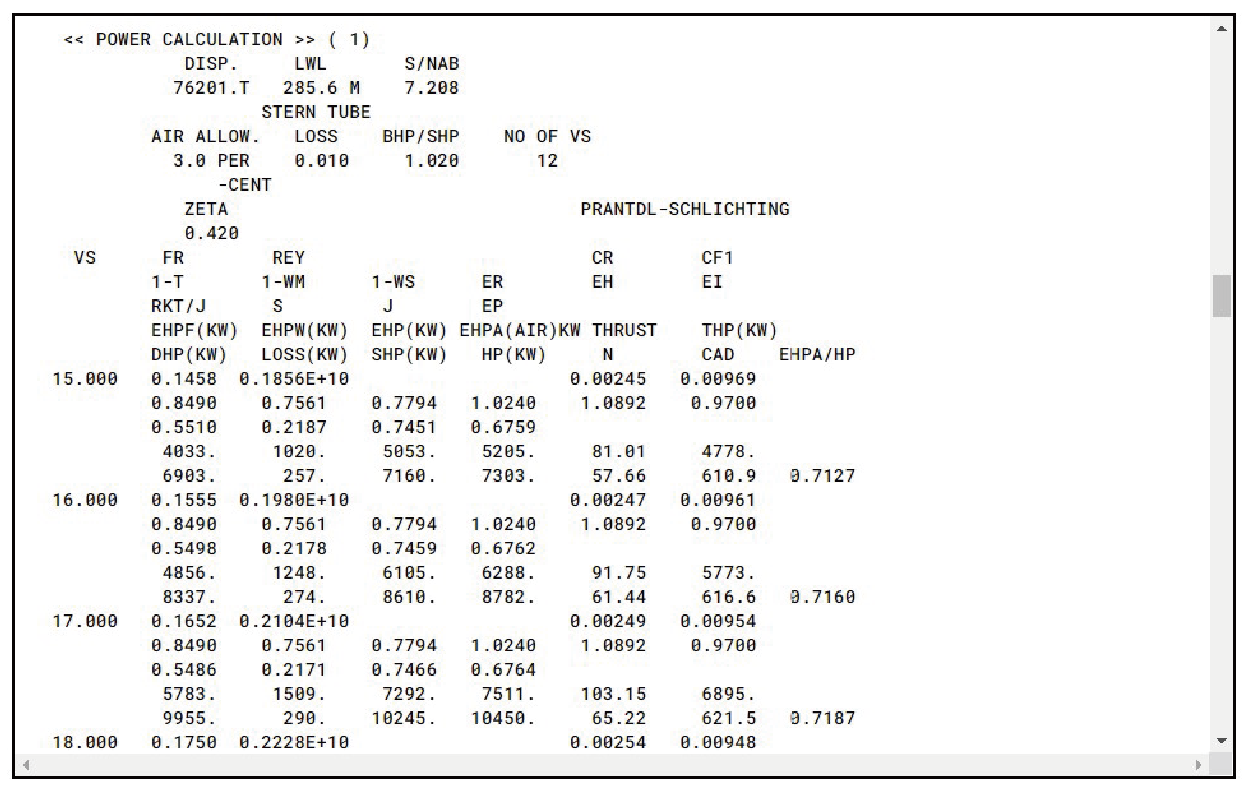 Hull Form Download
It is possible to download Created hull form from this system as offset data in Mitsubishi standard format.
Macro for converting downloaded hull form offset data into NAPA 3D hull is also available.
Number of  data

Model test data   abt. 1,200 cases

Hull form data     abt.   420 cases

Ship Type
Bulk Carrier
Ore Carrier
Tanker
Product Carrier
LNG Carrier
LPG Carrier
General Cargo Ship
Reefer
Container Ship
PCC / PCTC
RORO
Ferry / RoPax
Passenger Ship
Range of
Principal Particulars
Lpp / B : 3.9 ~ 7.4
B /d  : 2.2 ~ 6.4
Cb:0.3 ~ 0.9
TERMS of USE
FUNCTION / SUB FUNCTION
OFFERING DATA
ACCESS
PRICE
General
Main Dimension
-
-
Included in basic rate
Search
Search Model ship

Principal particulars in model ship database

No limit
Cra/Cw  Curve
Cra/Cw
Hull Form Create
Result Report
Body Plan
Type Ship Body Plan
Cp Curve
Cp Curve
Power Prediction
Condition Set

M-S Correlation,
Air Allowance, etc.

Power Curve
Power Curve
Detail Report
Calc. Result
50 ships per year
Output
Hull Form Download
Created Ship Hull Form
5 ships per year
Premium
※ More accesses over the limit are available for additional charge.
Stories of MHI Group Expertise