Shipbuilding Engineering:Ship Design
Ship Design
Flexible solutions and services for every phase of shipbuilding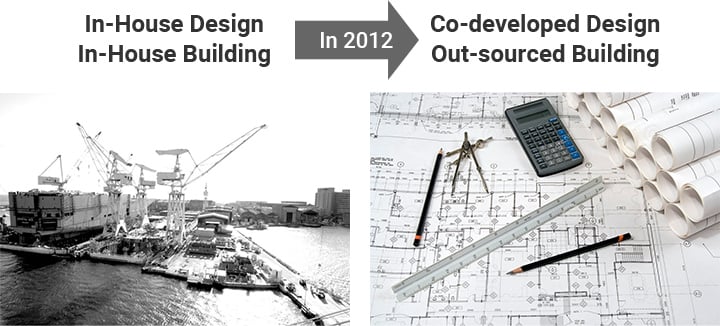 Mitsubishi Heavy Industries has started Engineering Business from 2012, utilizing its technologies and know-hows cultivated through long experiences of shipbuilding over 130 years.
We provide hull form, variety of design and analysis services, energy saving devices and LNG handling equipment, which can be flexibly adjusted and combined to suit each project. Our mission is to serve all the stakeholders of shipping and shipbuilding through our technologies and solutions.
Design Services

Mitsubishi Shipbuilding provides wide variety of ship design services from concept design to production design to not only our partner shipyards but also to shipowners and operators.
Service menu can be flexibly designed to fit each project requirement.
Concept design support on newly designed ship type or size range
Improvement program by CFD hull form optimization based on existing hull form
Hull form development based on given design conditions
Trouble shooting and after service support on delivered ships
Please share your concerns and we would like to support our clients and partners.
Structural Design & Analysis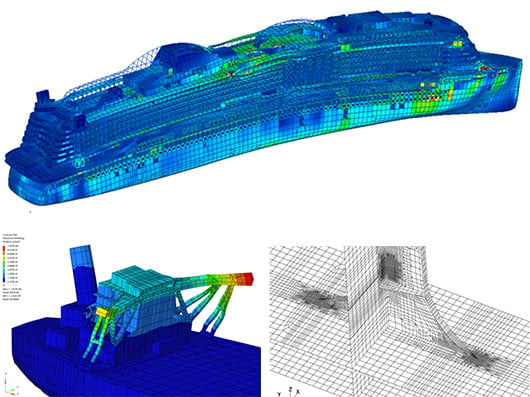 In structural design field, we provide variety of services as listed below to cover all the design phases from concept design to after service.
Initial Planning ・ Structural Optimization
Basic Design ・ Class Approval
Rule Calculations ・ FEM Analysis
Detail Design(MATES/3D-Viewer)
Hammering Test ・Vibration Measurement on board ・In Water Noise Measurement
Trouble Shooting ・Damage Point Reverse Engineering
Not only above menu, but we provide any solutions to fit your concerns.
FSU/FSRU Engineering
We provide various engineering menu regarding FSRU (Floating Storage & Regasification Unit) and FSU (Floating Storage Unit).
Not only the newbuilding project, but we also support conversion project of second hand LNG carriers.
Research & Development
Feasibility Study
FEED
Tender Specification
We also offer shipyard support engineering after newbuilding/conversion contract.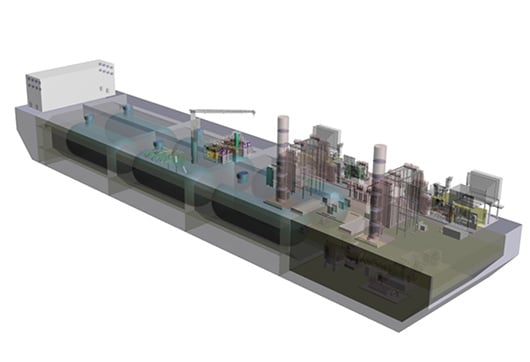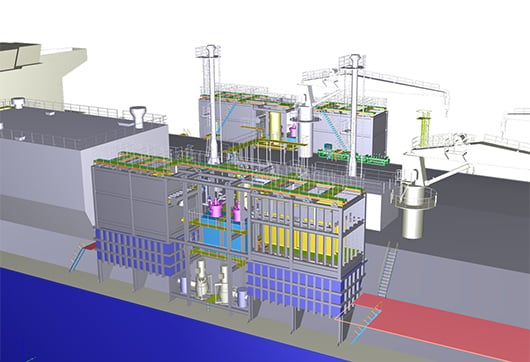 Stories of MHI Group Expertise