Mechanical Drive Steam Turbines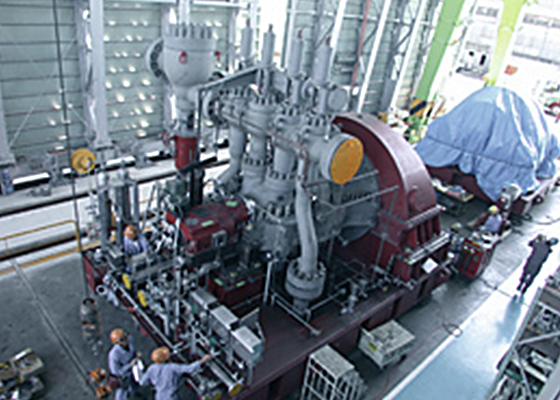 We have established a firm reputation as a worldwide leader with its reliability and high performance.
In general, Compressors for petrochemical plants are driven by steam turbines which convert steam energy to rotational energy by means of rotor blades. Unlike the turbines used for power generation, which turn at a constant speed, these turbines can be operated at variable speeds.
Stories of MHI Group Expertise