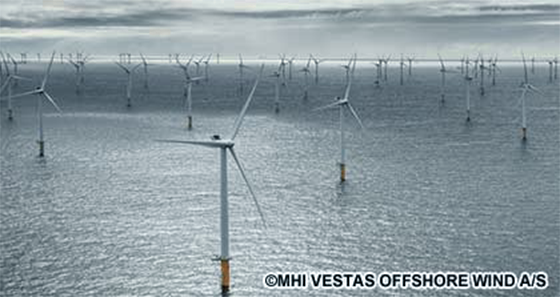 MHI Group has supplied over 4,200 units (about 4.4 GW) of wind power generators to all over the world since we delivered the first equipment for commercial use in Japan in 1982.
MHI Group has teamed up with Vestas Wind Systems A/S, a Danish manufacturer of wind power turbines, to establish MHI Vestas Offshore Wind A/S, a joint-venture company specializing in offshore wind power systems. With this full-scale entry in the fast-growing offshore wind power systems market, we aim to become a global leader by leveraging the strengths of both MHI and Vestas.

MHI continues to provide after-sales service for onshore wind turbines. In the United States, MHI Group company DIAMOND WTG ENGINEERING & SERVICES, INC. is providing after-sales service of the onshore wind turbines.
Stories of MHI Group Expertise