FUSION ENERGY : Challenge for DEMO reactor of Japan
MHI's Efforts to Develop Nuclear Fusion Demonstration Reactor
In parallel with the ITER project, the broader approach to realizing a future fusion reactor are proceeding by MHI to achieve the underlying expectation onto practical use of the fusion energy after that ITER verifies long plasma burning and fusion engineering technologies.Domestic national programs devoted to the development of the fusion demonstration reactor have been conducted by MEXT(Note) who issued the development roadmap for this demonstration reactor which identified the synergies with ITER and the action plan necessary to ultimately realize the demonstration reactor at July 24, 2018. To date, MHI has participated in the conceptual design of the fusion demonstration reactor to contribute its construction, specially focused on reactor core components, remote maintenance scenarios, tooling, etc.
Ministry of Education, Culture, Sports, Science and Technology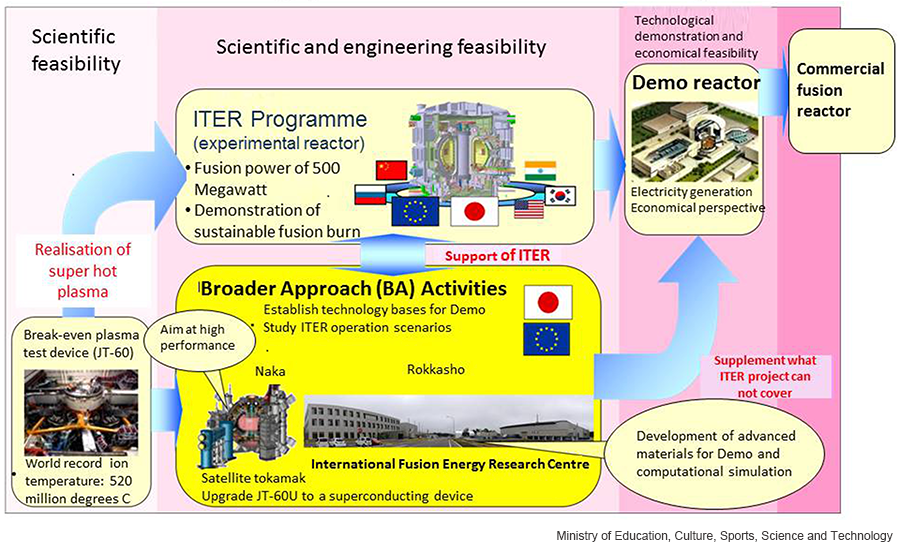 A Roadmap toward Fusion DEMO Reactor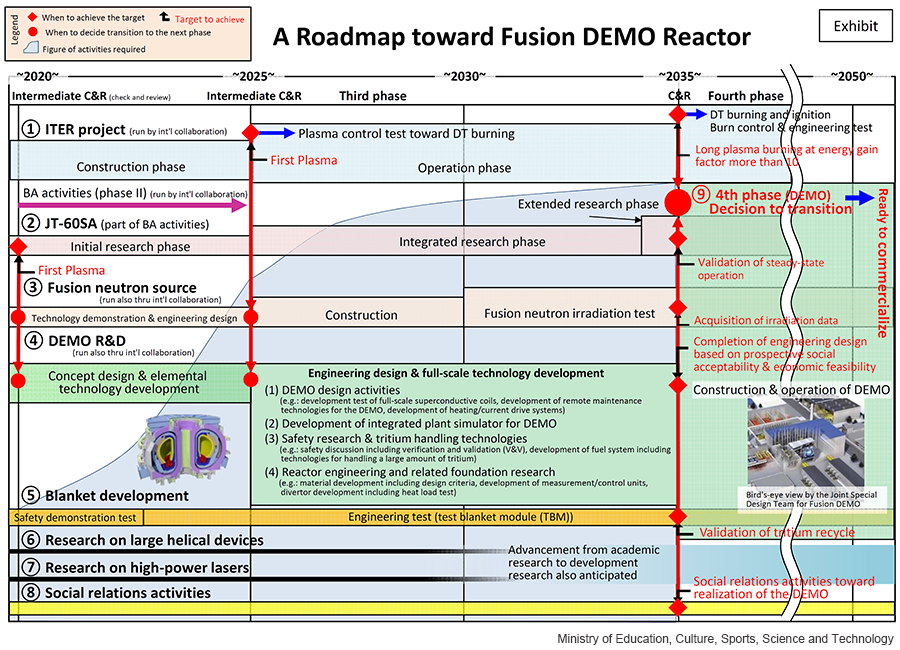 MHI's Efforts to Develop Nuclear Fusion Demonstration Reactor
MHI has performed electromagnetic and structural analyses for design activities related to tokamak type fusion systems to contribute the specification of the core components such as vacuum vessel, in-vessel component including blankets and divertors.
Additionally, MHI has developed concepts for the primary cooling system and turbine system based on our vast experiences from design and manufacturing of nuclear power plants, and been involved in the conceptualization of remote maintenance scenarios and tools for blanket segments.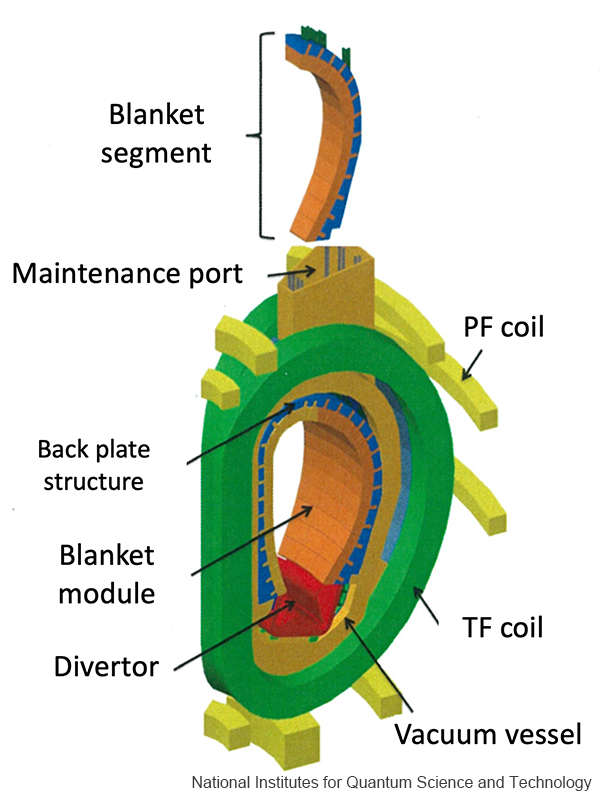 Efforts to Develop Nuclear Fusion Demonstration Reactor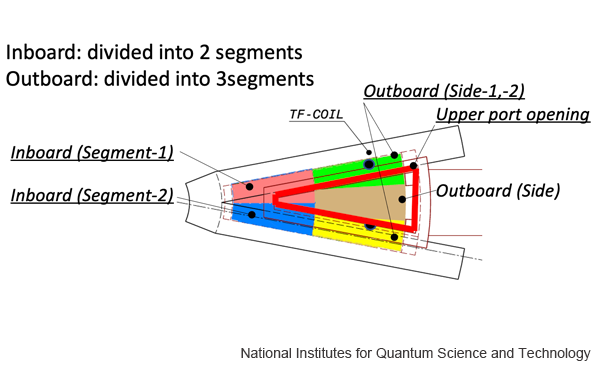 Electromagnetic analysis (Fast discharge of TF coil current)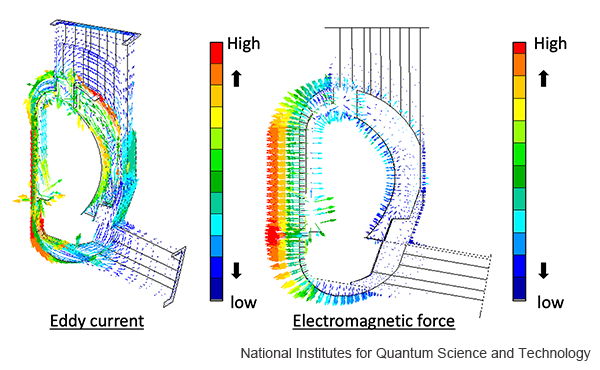 Stories of MHI Group Expertise