Mitsubishi Heavy Industries Thailand Ltd.

Energy Management System
The Purpose of Energy Management System by DIASYS Netmation
Energy save by optimal operation
Real-time Calculation for machine operation Cost in THB
Reduce human cost & operation cost
Daily Report for Advanced Energy Management Support
Dedicated Integrated Reports Instead of Handwriting
Energy save whole process
Investigation and Study for Other Facilities
Advanced Efficient Utility Facility Operation
Coordinate Operation based on Product Process Conditions
KU Engine

Our reliable generator sets are used worldwide in a variety of applications for IPPs, industrial heavyweights and commercial centers.
Bottling & Canning Filler

Aseptic Filling System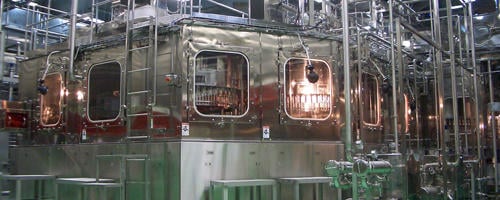 Aseptic Filling System made the product liquid and bottle aseptic condition before filling and seal up process. The traditional method required heat resistant on the bottle itself because of heating sterilizes. Aseptic Filling System is possible to minimize heat load effect to the bottle so, it is possible to ignore heat resistant of the bottle and use lightweight bottle.
Can Filler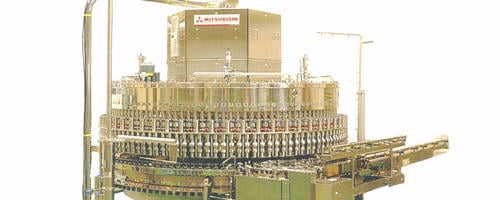 Filling product liquid to the can after that, high speed convey to Seamer(seaming machine) and seaming. Our world fastest Can Filler is possible to produce 2,000 cans (350ml) per 1min. It is possible to keep uniformity and precision of filling volume by using Electro Magnetic Flow Meter. Its simple structure of Filling Valve is possible to produce wide range of liquids and solids.
Diamond Like Carbon (DLC)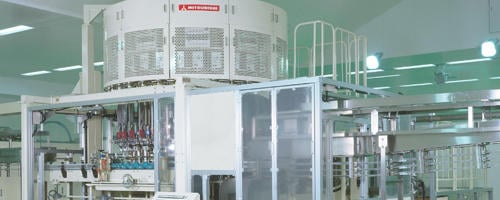 DLC(Diamond Like Carbon) coating is a coating for internal face of the plastic bottle. Evaporation coating by Plasma CVD(Chemical Vapor Depositions) will lengthen the shelf life and keep the quality of product by preventing oxygen coming in to the bottle, loss of carbonation, and by improving the barrier properties towards water vapor evaporation dramatically.
Mitsubishi's DLC coating process is able to make precise coating using ion energy, It holds a high barrier properties as well as delivering the world-class productivity.
Paper Converting Machinery

With the good cooperation between Mitsubishi Heavy Industries Machinery Systems, Ltd and MHI-Thailand, we can deliver technical support and service for installation, maintenance, repair and upgrade of Corrugating machines and Box making machines to the customers in Thailand.
Mitsubishi corrugating machine is a world-class high performance corrugator in productivity, steady operation and quality features. Moreover, we have EVOL series, which is the flagship Box Making Machine providing great folding accuracy and the highest productivity speed in the world.
The latest newly developed "state-of-the-art" MC series has been launched in 2021 with the essential technologies of EVOL.
Hundreds of Mitsubishi Paper Converting Machinery have been installed in Thailand major carton box companies for decades and contributed to the growth of logistics industries.
Other MHI Businesses
Transportation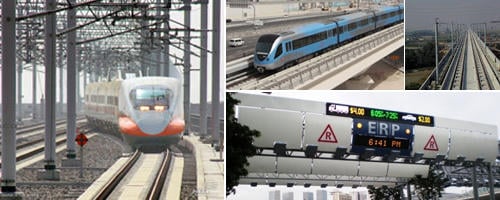 MHI develops and manufactures many products designed to expand public transportation infrastructure and alleviate traffic congestion, from high-speed and commuter trains to subways and streetcars, as well as traffic management systems, including electronic toll collection (ETC), contributing to better safety and comfort in transportation.
Civil Aircraft & Aeroengine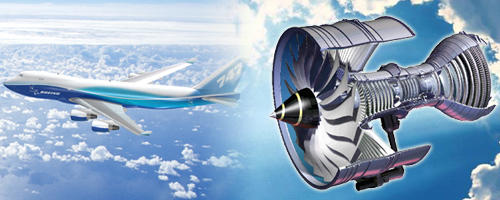 MHI has been developing and manufacturing key components, such as wings and fuselages, for civil aircraft for many years. Mitsubishi Aircraft Corporation, a group company, is developing and marketing the highly comfortable and environmentally friendly Mitsubishi Spacejet passenger jet, leveraging MHI's accumulated advanced aircraft technologies.
Centrifugal Chiller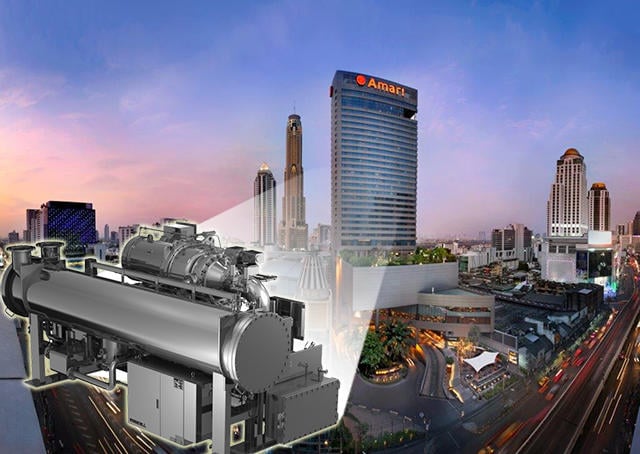 You should select "MHI Centrifugal Chiller", if you hope optimum investment for air-conditioning system giving due consideration to environment. Being required for contemporary office buildings, huge shopping malls or factories, it is an environmental protection effort. Key issue is air-conditioning system, and most important factor is efficiency of chillers used in the system. MHI Centrifugal Chiller put drastic energy saving in the place. Putting in high efficient chillers are not only contributing to environment conservation of the reduction of CO2 emissions etc., but also resolve the business challenge of saving operation cost etc.
Refuse incinerator Plant

Building a better Environment Mitsubishi Heavy Industries Ltd. is dedicated to the creations of harmonious environment throughout urban and nature life. Finding a balance between civilization and nature is the first step to build a better living environment.
Refuse incineration plants which play a vital role in our daily lives, are one of an effective tools in achieving that goal.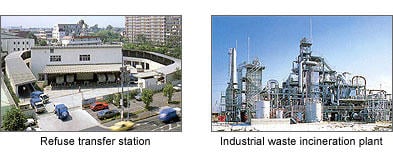 Mitsubishi Heavy Industries Ltd. is firmly convinced that not only the technologies for Incineration but also the consideration for the environmental protection and the utilization of waste heat conform to a full satisfaction of plant owners.
With our wealth of experience, advanced technical expertise and full after-care organization, we can provide excellent refuse incineration plants to meet any requirements in any place.
Mitsubishi Refuse Incineration Plants are greatly contributing to build a better environment.
Main Components of Mitsubishi Refuse Incineration System:
Stoker
Integrated Flue Gas Treatment System
Forklift
Offering a complete range of innovative and customized forklift trucks, at Mitsubishi Forklift Trucks our purpose is to solve your material handling needs. We know you seek a forklift truck that is effective, dependable and affordable.
Our promise to you is, when you have to depend on a forklift truck, you can depend on Mitsubishi Forklift Trucks.