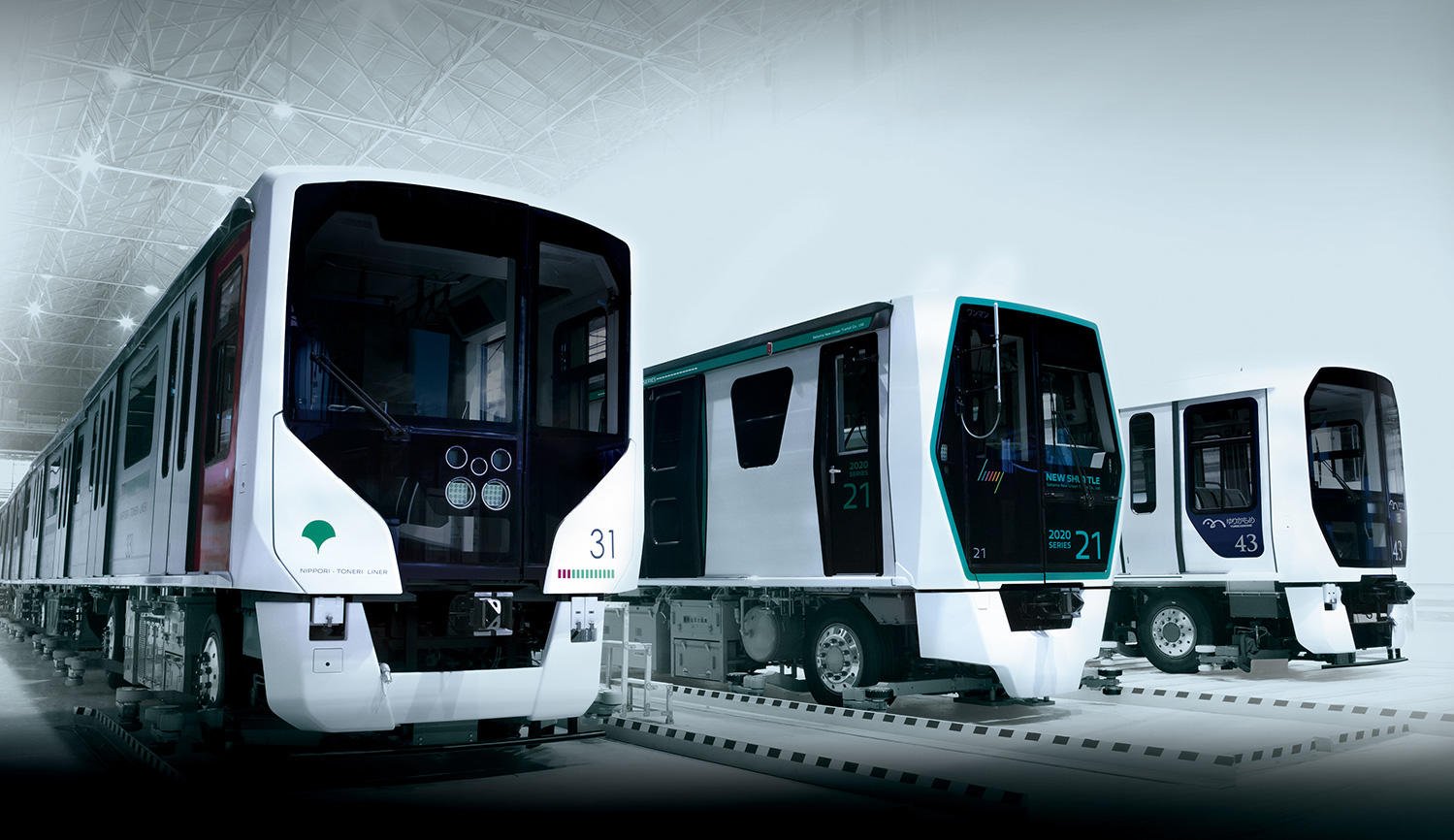 Mitsubishi Heavy Industries has been manufacturing conventional railway vehicles, including 244 steam locomotives and 100 electric locomotives, since 1910 when we received orders for passenger carriages from the Railway Board and streetcars from Tosa Electric Railway.
Starting in the 1970s, we began the development of diverse transportation systems, notably new transit systems such as the rubber-tired Automated Guideway Transit (AGT) system. We have received orders for and delivered more than 500 AGT vehicles domestically and overseas.
1.AGT
The following AGT brands are produced at our manufacturing facilities.
Crystal Mover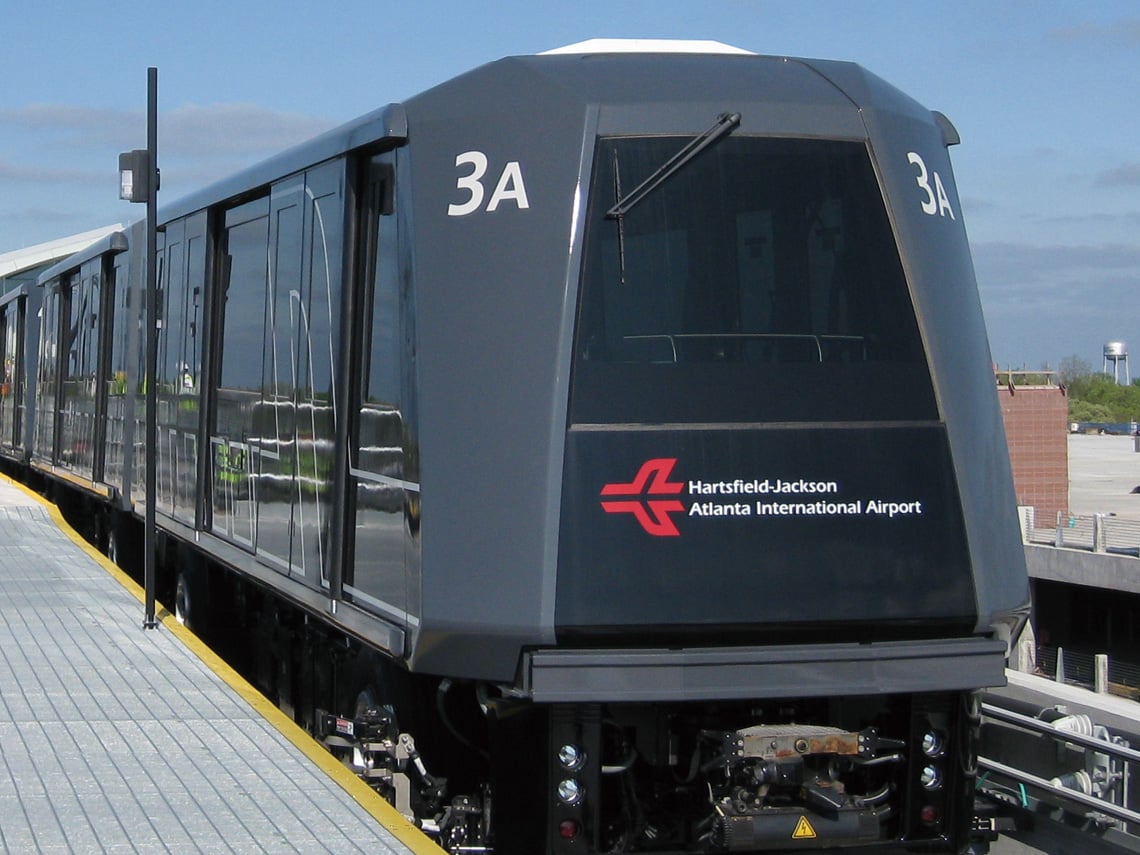 The Crystal Mover is an Automated People Mover (APM) designed as an AGT primarily for airports, where it is used to transport passengers between terminals and between airports and surrounding buildings. It is also suitable for a compact city or new urban development and is operating on the Sengkang-Punggol Line in Singapore to provide transportation within the city.
Urbanismo-22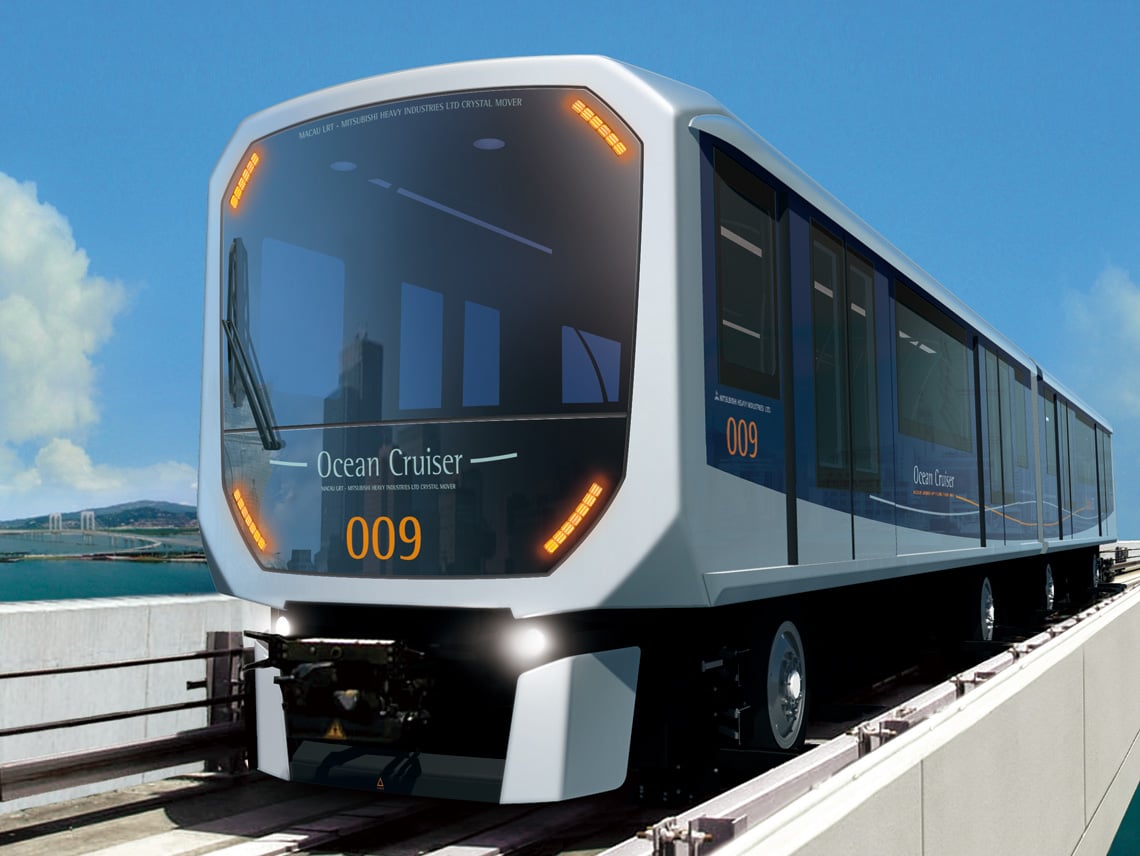 The "Urbanismo-22" is an AGT series with a gross weight of over 22 tons.
It has a transportation capacity about 1.5 times larger than the Urbanismo-18, and is intended for main transportation in urban areas. The Urbanismo-22 has been chosen for the Macao LRT (Light Rail Transit) system for its easy route planning, cost-efficiency, transportation capacity, and various other features.
Urbanismo-18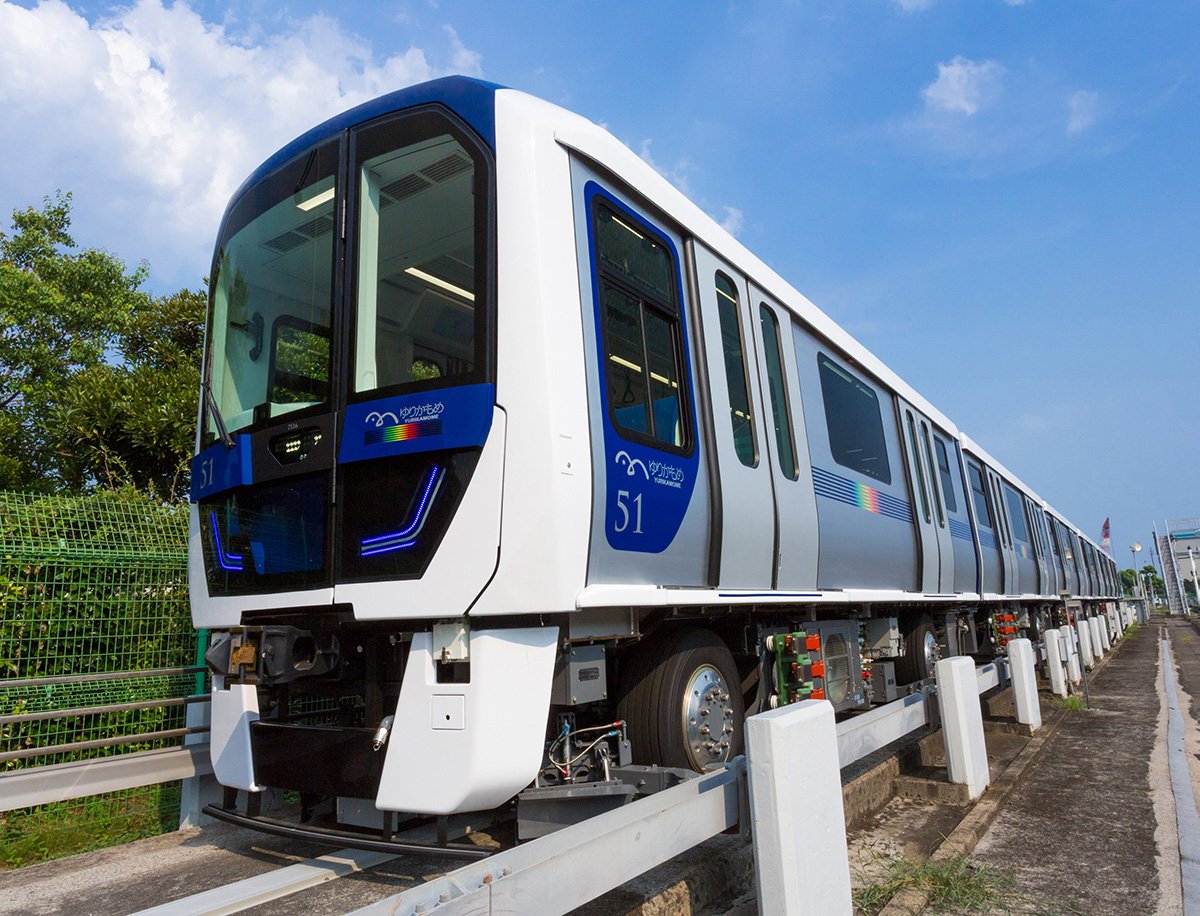 The "Urbanismo-18" is an AGT series with a gross weight of over 18 tons.
Although its capacity is smaller, the "Urbanismo-18" is designed to carry many more passengers (70,000 to 120,000 passengers per day) on time without being affected by congestion.
Urbanismo-16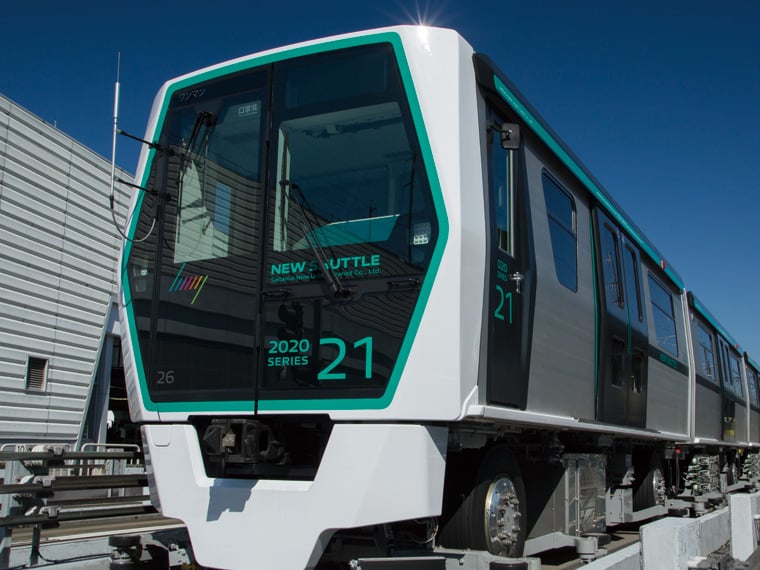 The "Urbanismo-16" is an AGT series with a gross weight of 16 tons.
The "Urbanismo 16" is designed to carry 2,000 to 80,000 passengers per day economically for the rail transportation system of a compact city or new urban development.
2.Railway Systems (High-speed Railways / Overseas Metro Systems)
In 2000, we headed up a consortium of seven different Japanese companies contracted to build Taiwan's high-speed rail system: the first such high speed rail system outside of Japan to be built using Japanese high speed rail technology. In 2007, a high-speed rail line connecting the two major Taiwanese cities of Taipei and Kaohsiung was opened which is capable of covering the 345 kilometer distance in 90 minutes at the fastest.
Additionally, in 2005, we led a consortium of five companies contracted by the United Arab Emirates (UAE) to build the Middle East's first fully automated and driverless railway system, with the Red Line opening in 2009 and the Green Line in 2010.
We bring exceptional project management strength to bear on high-speed railway and overseas metro system projects the world over.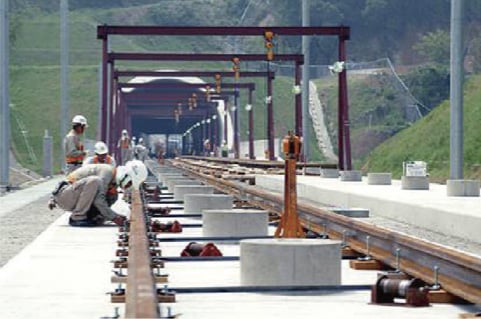 3.Air Brake Systems
Our railway air brake manufacturing business stretches all the way back to 1924. What started with air brakes for steam locomotives has grown over the years to encompass bullet train lines, commuter lines and everything else, both within Japan and overseas. Today, our air brake systems account for around 50% of the market in Japan.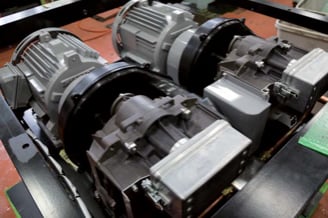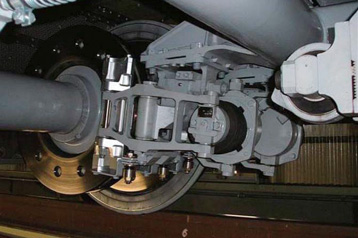 Stories of MHI Group Expertise