MET-VTI
Also Available for Retrofitting
Improve engine performance at low load operation by changing the nozzle area.
Features
Economical

Improve the engine performance at low loads
Reduce the operating time of auxiliary blowers
Almost no increase in maintenance costs and time compared with standard turbochargers - no sealing air or cooling air required
Highly reliable butterfly valve
Easy maintenance
Simple design

Two step open-close control
Fixed-pitch nozzle ring with inner gas flow control passage
Retrofit ready

Use the same gas inlet interface as standard turbochargers
Gas inlet casing interchangeable with standard products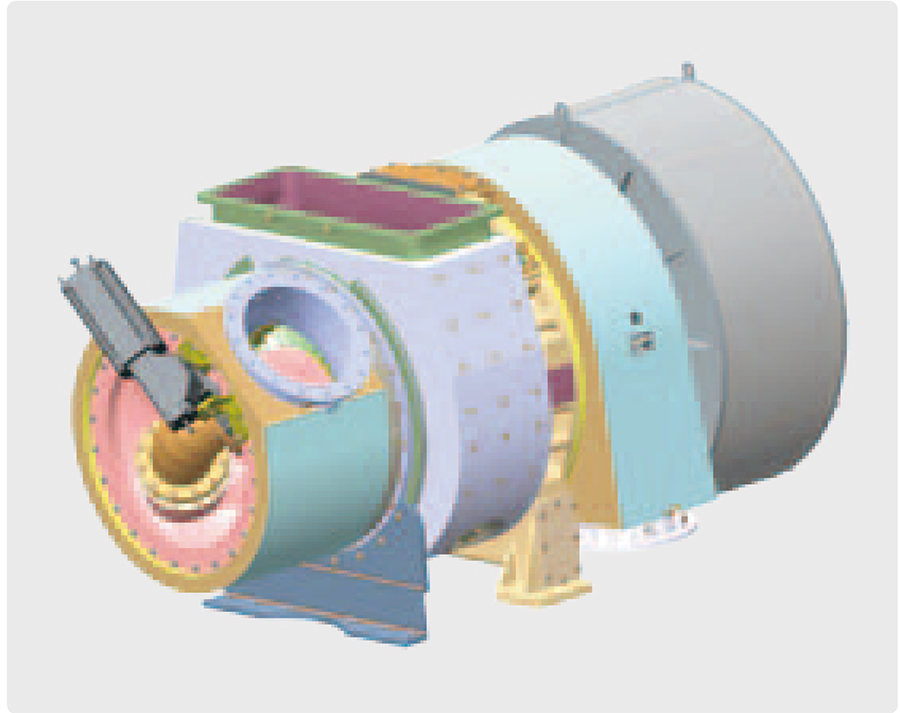 Hybrid Turbochargers(MET66MBG/MET83MBG)
Generate electric power from turbocharger's rotational energy in addition to supplying supercharged air.
Features
Economical

Reduce diesel generator fuel consumption
High reliability
Simple and compact design
Easy maintenance
Reliable cutting-edge technology

Highly efficient high-speed permanent magnet-typesynchronous generator coupled with turbocharger rotor
State-of-the-art power electronics used to supply stable electric power to the ship s grid
Functions as a motor to assist the turbocharger in providing more air to the diesel engine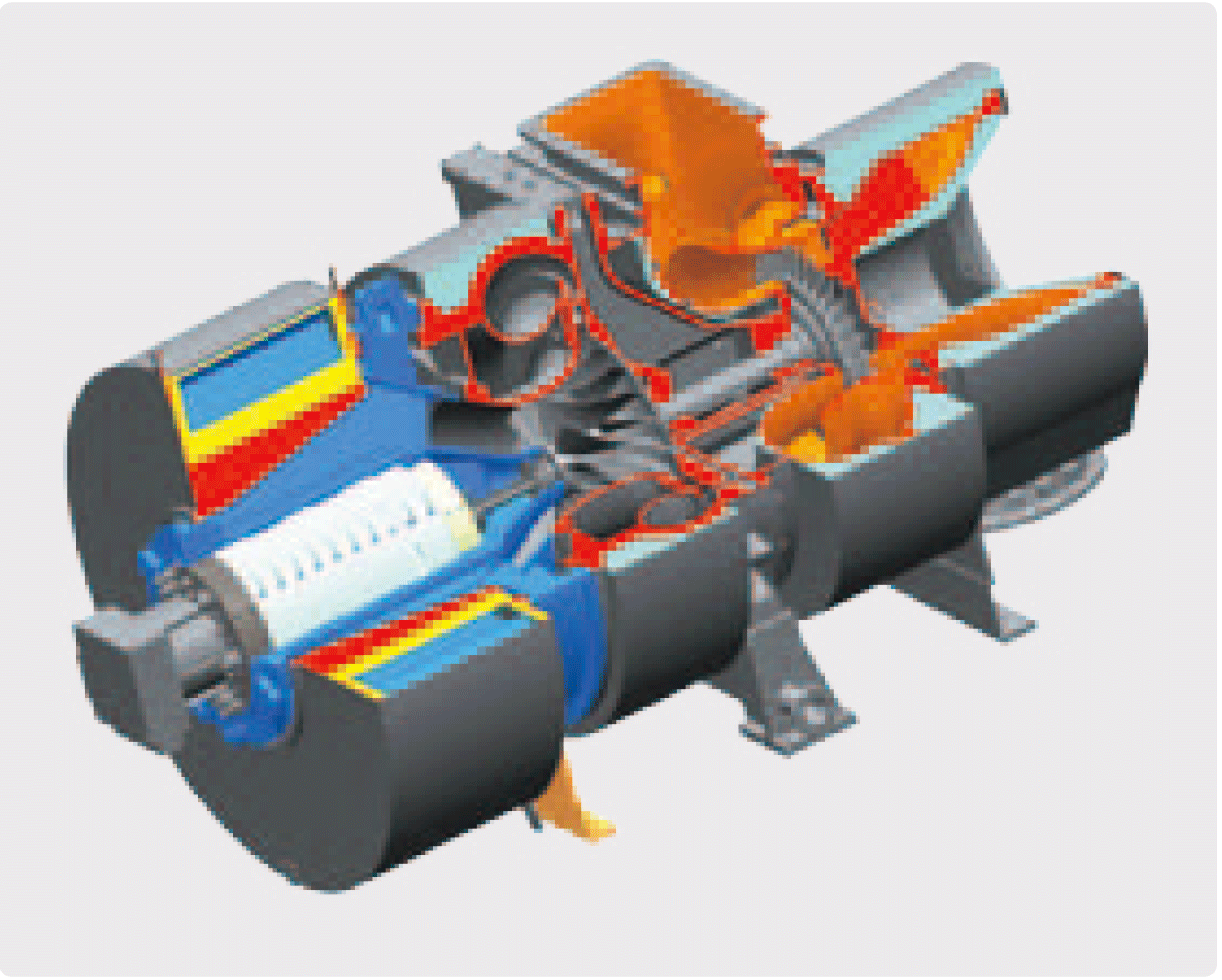 Integrated EGB Turbochargers
Also Available for Retrofitting
Ordinary, exhaust bypass line has been installed between exhaust gas receiver and exhaust gas duct of the engine.
Integrated EGB enables to bypass the exhaust gas by integrating the bypass pipe and open/close valve on turbocharger in between gas inlet casing and outlet gas casing.
Integrated EGB is also available by retrofitting from standard MET turbocharger by just changing several parts. Also, this system could be applicable to temperature increment procedure at 2-stroke engine with Low Pressure SCR system.
Features
Connected directly to turbocharger
No EGB pipe (engine side)
Stories of MHI Group Expertise