LNG FUEL GAS SUPPLY SYSTEM (FGSS) : Components
FGSS module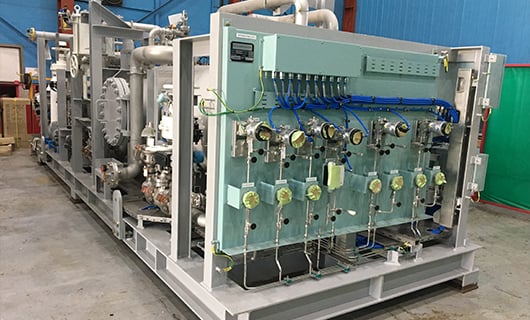 Main components (LNG vaporizer, gas heater, gas compressor and so on) for FGSS are provided as modularized units which has sophisticated design in consideration of maintainability and space-utilization based on the long experience as a shipbuilder.
LNG fuel tank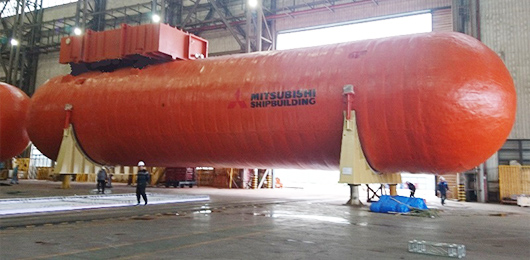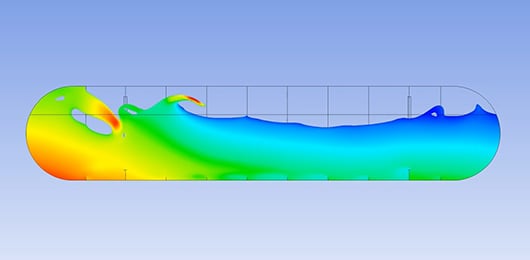 FGSS control system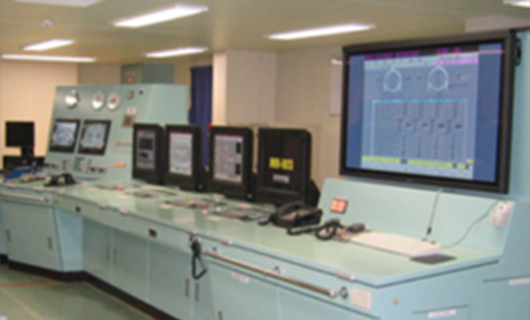 Mitsubishi shipbuilding developed IAS (Integrated Automation System) to control cargo handling / propulsion plant on LNG carriers which installation record on many LNG carriers. FGSS control system inherits design philosophy from solid solid experiences and expertise. FGSS control system can be customized by Mitsubishi shipbuilding gas handling expert according to each customer's request.
Configuration example of FGSS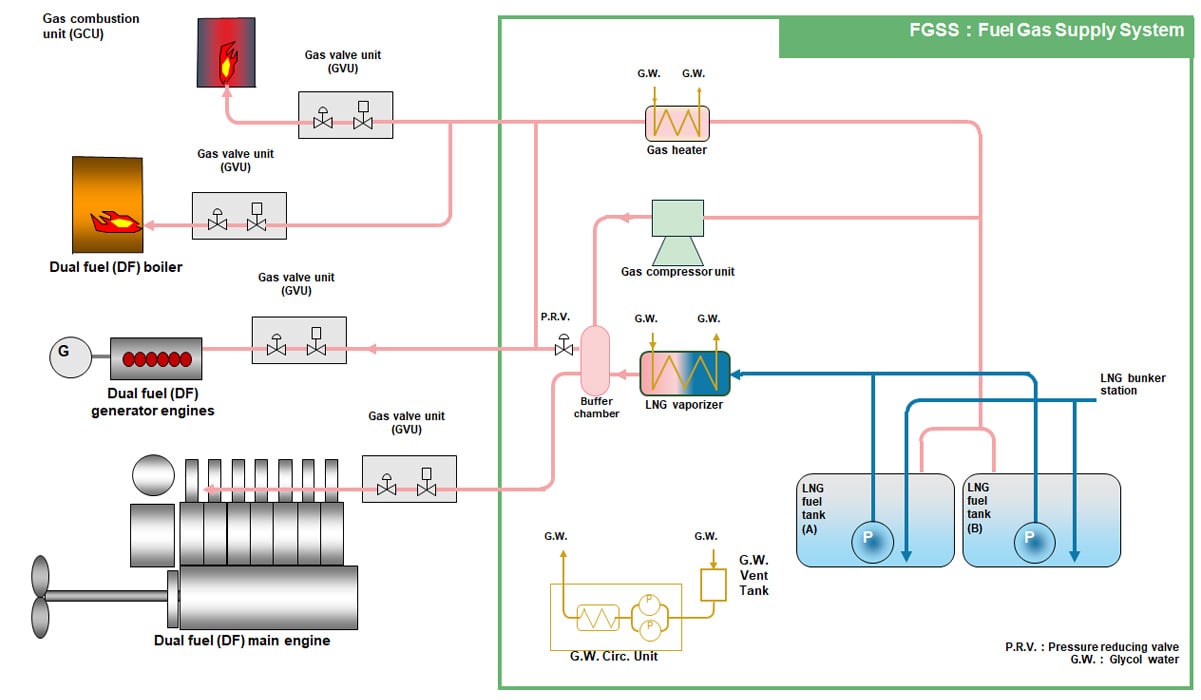 ---
Mitsubishi shipbuilding proposes optimized FGSS solution witch meets customer's request.
With your contact inquiry, project information such as below would be a great help to us.
Ship type
Location onboard and limitation on dimensions of LNG fuel tank
Required capacity of LNG fuel tank (m³/tank)
Quantity, type, output power (kW) and maximum gas comsumption (kg/h) of main engine
Quantity, type, output power (kW) and maximum gas comsumption (kg/h) of generator engine
Quantity, type, output power (kW) and maximum gas comsumption (kg/h) of boiler
Quantity, type and maximum gas comsumption (kg/h) of GCU
Method of LNG bunkering (Ship to Ship or Truck to Ship or Shore to Ship)
Flow rate of LNG bunkering (m³/h) and vapor return gas (m³/h)
Stories of MHI Group Expertise