Introduction
Cultural, sports, and leisure facilities are evolving into ever-more complex, flexible, and integrated spaces. Mitsubishi Heavy Industries Machinery Systems continues to use its comprehensive technologies and integrating powers to develop pleasure complexes outfitted for the staging and production of sophisticated, spectacular projects for the next generation.
Moving machinery systems of Mitsubishi Heavy Industries Machinery Systems
By converting component elements of architectural structures such as roofs, walls, and floors, venue buildings can be endowed with high functionality for multipurpose use for flexible adaptation to sports events, cultural, and art events throughout the year.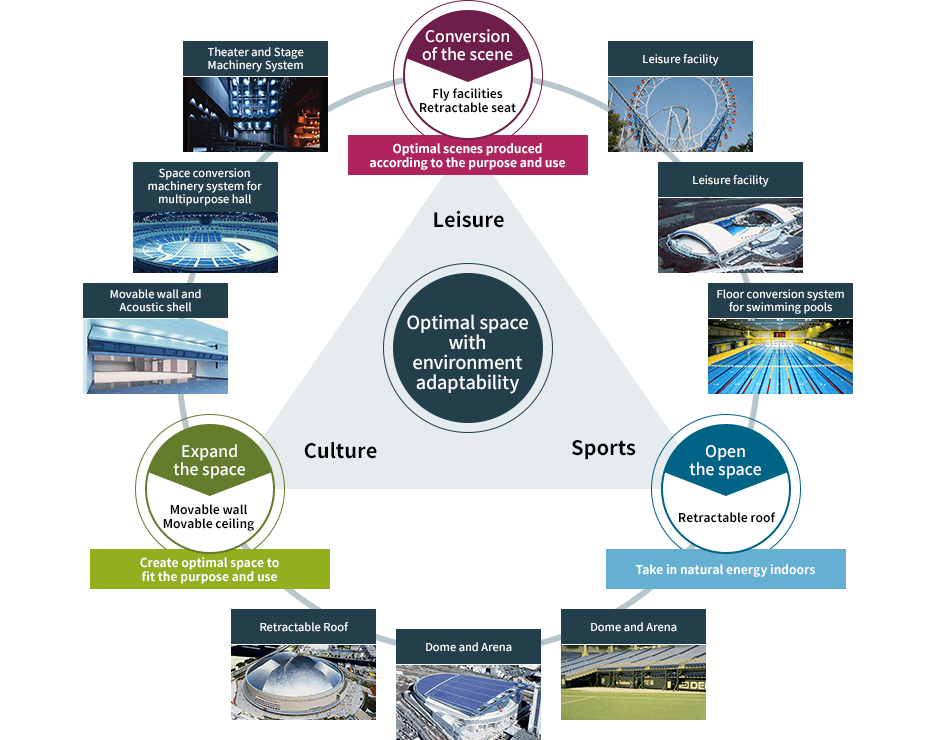 Related Information
---
Stories of MHI Group Expertise