Dual arm mobile robot (MEISTeR II)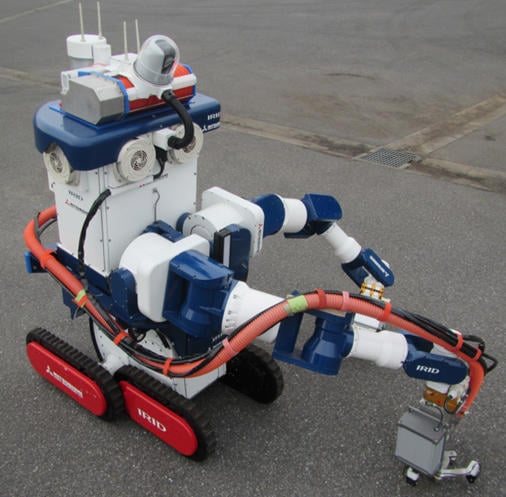 This robot was developed to help recovery efforts at the Fukushima Daiichi Nuclear Power Plant. It can climb stairs and negotiate other environments.
We developed the next generation of MHI-MEISTeR, named MHI-MEISTeR II.
Compact (minimum turning diameter 1000mm → 850mm )
Increase the payload of manipulator (10kgf → 25kgf )
The information of this report includes part of study results which MHI, as a member of IRID, carried out according to the Subsidy Enterprise of Agency of Natural Resources and Energy.
Stories of MHI Group Expertise