Mobile operation visual inspection robot (MARS-i)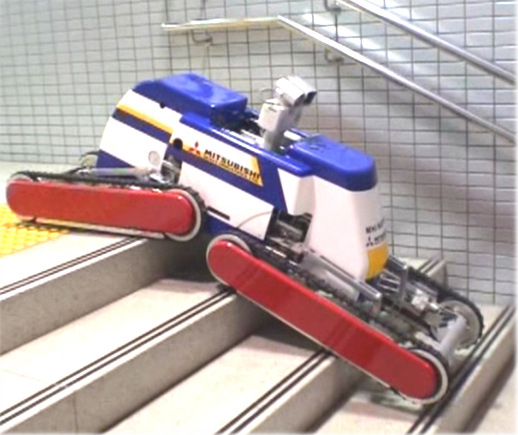 It's a small, highly mobile robot that transmits images from remote locations in real time.
Robot specialized in visual inspection at the site
PHS or Cell phone is used for communication. The entire area within the range of the infrastructure including underground is the movable area of this robot.
It is possible to control a robot in Tokyo from Osaka.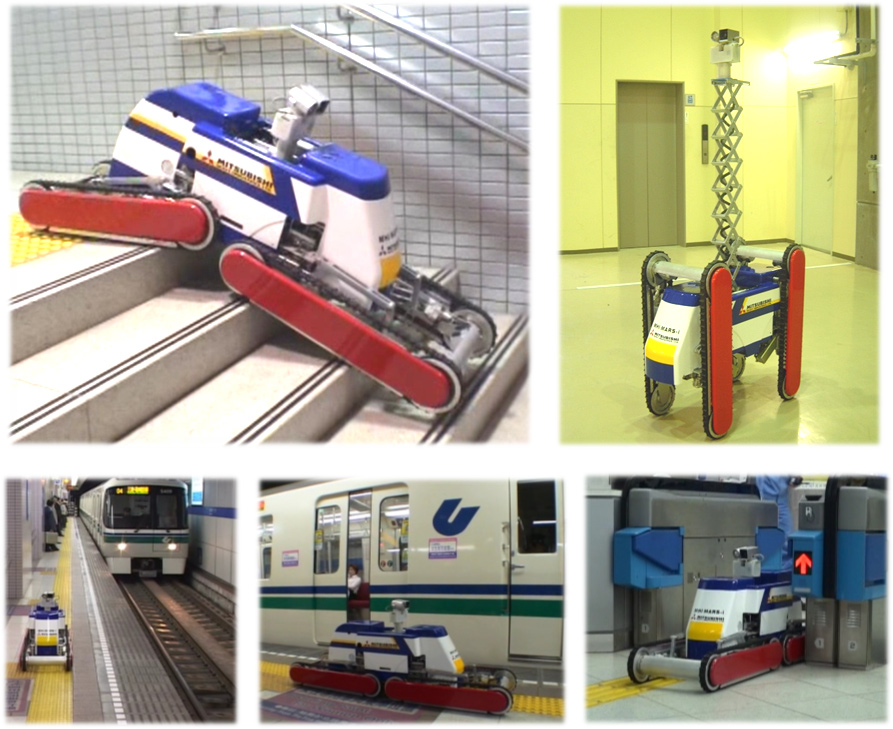 MARS-i
MARS-i Go up the step(300mm approx.)
Stories of MHI Group Expertise