Mitsubishi Heavy Industries Thailand Ltd.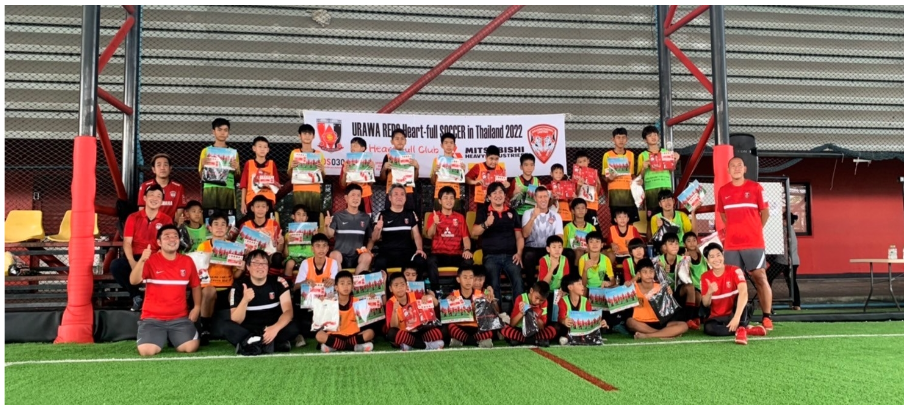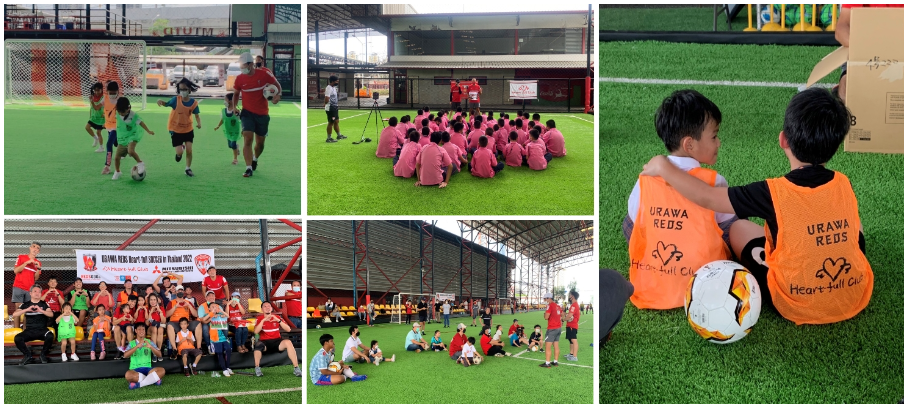 Heart-full Program is a soccer school regularly arranged by Urawa Red Diamond Football Club (Urawa Reds) for kindergarten and elementary school children in Japan and other countries in Asia. Through Heart-full activities, Urawa Reds aim to nurture thoughtful mind, trusting each other, and trying hard for everything.
With the collaboration of Mitsubishi Heavy Industries, Ltd. (major sponsor of Urawa Reds) and Muang Thong United Football Club (alliance of Urawa Reds in Thailand), Heart-full Club 2022 was organized at Thunder Dome Stadium on Aug. 5-6, 2022.