MHI Group initiatives for sustainability

Mitsubishi Heavy Industries, a manufacturing company contributing to the progress of society through its own business, has been providing the world with products and technologies that support social and industrial infrastructures ever since it was founded in 1884. In order to create solutions for environmental and other global issues, we have been addressing a range of social issues, not only through contributions such as the group's products and technologies, but also through activities throughout our business processes.
In response to the increasing importance of sustainability in international norms and guidelines, including adoption of the SDGs, expansion of ESG investment, and the EU Taxonomy, we redefined the core issues (materiality) that we set for the group to address in 2020.
In 2021, we established the Materiality Council and Sustainability Committee to further enhance our sustainability management.
The Materiality Council has established officers in charge and oversight subcommittees for each of the five categories of materiality. With the President serving as Council chairman, business activities for realizing the goals of each materiality are monitored, and necessary responses are instructed to the relevant business segments.
MHI Group Materiality
The Sustainability Committee studies what responsibilities MHI Group should bear, from its stakeholders' perspective, concerning response to increasingly serious issues surrounding sustainability, and considers how to advance sustainability management. Specifically, the Sustainability Committee deliberates fundamental policies relating to ESG, etc., and decides what ESG measures should be taken. The various measures are implemented under the responsibility of the officer in charge.
By providing excellent products and technologies, we will contribute to the realization of a sustainable society and a sure future for people and the planet.
Comprehensive manufacturing capabilities to support society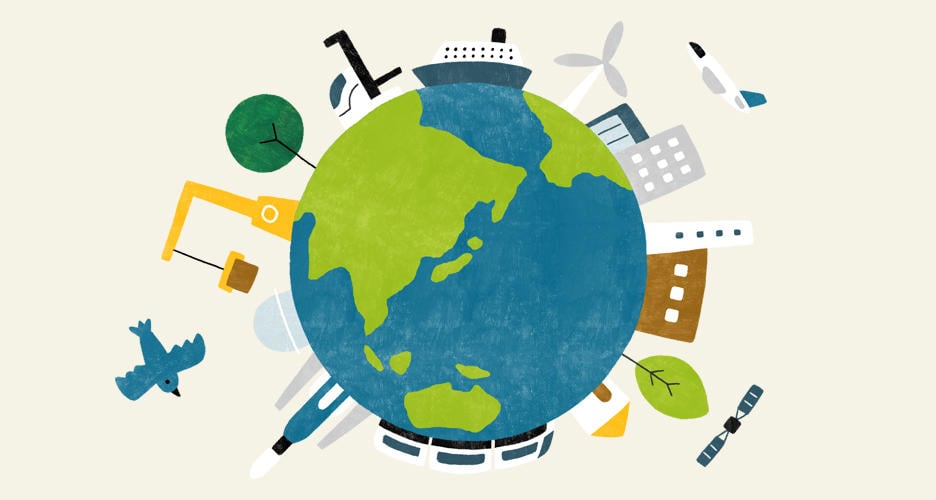 MHI Group is engaged in a wide range of products and businesses that support comfort in people's lives, such as power generating equipment that delivers economical and stable energy supplies, plant equipment and EPC projects for steel and chemical manufacturers, forklift trucks and other logistics equipment, and large refrigeration and air conditioning systems. The group currently comprises more than 250 companies worldwide.
We will further strengthen our competitiveness in global markets by harnessing the synergies of the group to respond to changes in social needs and the external environment. By incorporating cutting-edge knowledge into the outstanding technical capabilities that we have built up over many years, we will enrich people's lives through development of the fields of energy transition, mobility electrification, and intelligence, to realize a carbon neutral society, and also cybersecurity.
Working toward a carbon neutral society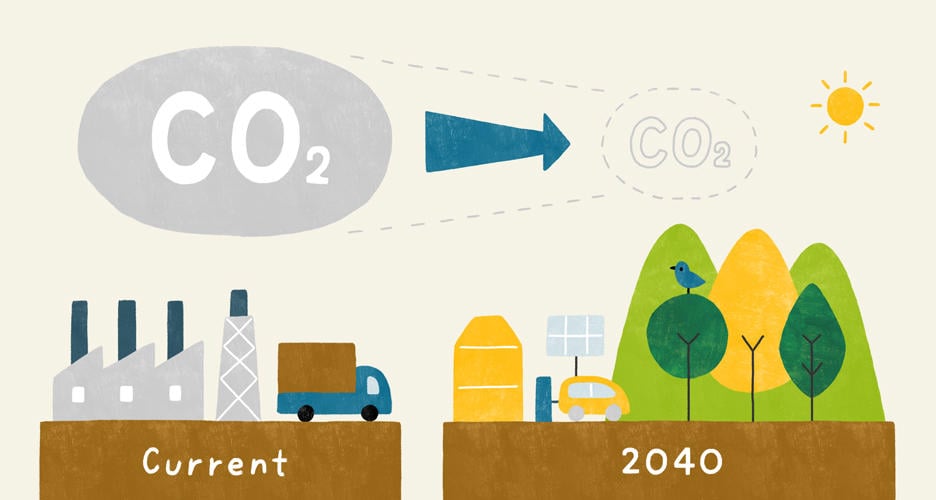 As part of the 2021 Medium-Term Business Plan that we announced in October 2020, we established two areas of growth for the group. The first is Energy Transition where we will aim to decarbonize the energy creation process, and the second is Smart Infrastructure where we will achieve decarbonization, energy saving, and labor saving measures during energy utilization.
Realization of a carbon neutral society is a global challenge, so as a leader in the area of decarbonization, we believe the group's mission is to take the lead in climate change measures.
In October 2021, we made a carbon neutrality declaration to achieve net zero CO2 emissions by 2040 from the group's production activities and from the entire value chain.
Maintaining a focus on MISSION NET ZERO going forward, every member of MHI Group will actively cooperate with customers, business partners, national and local governments, research institutions, and others to achieve a net zero future with a carbon neutral society.
Sustainability management in our group
(presentation material)