Mitsubishi Bubbling Fluidized Bed (BFB) Incineration System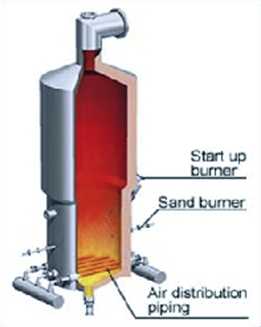 We, Mitsubishi Heavy Industries Environmental & Chemical Engineering Co., Ltd., are a leading engineering company in the field of sewage sludge incineration system and have provided qualified systems and services based on its rich experiences and advanced technologies since 1978.
Technical Features
"Reduction of greenhouse effect gasses (N2O)" achieved by the high temperature combustion more than 850 degree C.
"Perfect air pollution control" achieved by the advanced flue gas treatment.
"High reliability" proven by rich delivery records.
Catalogue
Stories of MHI Group Expertise