Even after a project is complete, Engineering Solutions provide a variety of after-sales services to ensure trouble-free, safe and efficient operation of the plant facilities and transportation systems we deliver. In addition to conventional O&M (operation and maintenance) services, various revamps (to improve availability, increase capacity, improve efficiency, etc.) and LTSA (long-term service agreements), we actively incorporate new areas of enhanced value for customers by using cutting-edge IoT and remote monitoring technology for data analysis-driven predictive diagnostics and maintenance cycle optimization.
After-Sales Service for Chemical Plant and CO₂ Capture Plants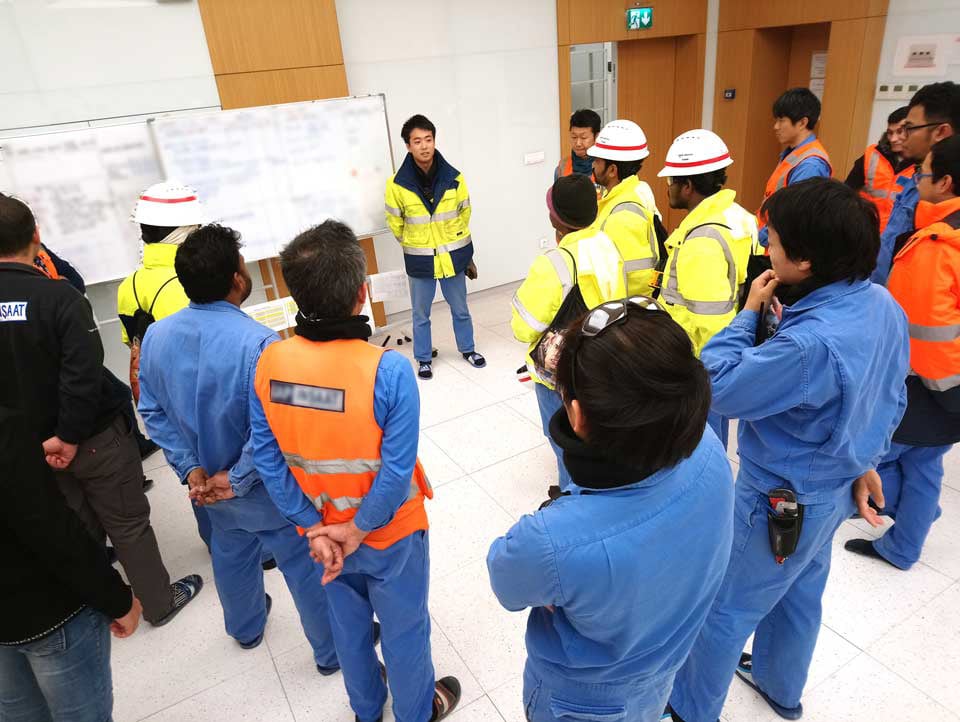 Facility Revamps
We can provide a variety of revamps to improve the availability, increase the capacity and improve the efficiency, etc. of the plants we deliver. Our ability to design and execute revamps that are perfectly optimized to each customer's facilities stems from our wealth of experience and expertise in the latest technologies accumulated from many and varied plants delivered over the years and a detailed understanding, as EPC contractor, of all aspects of plant operation.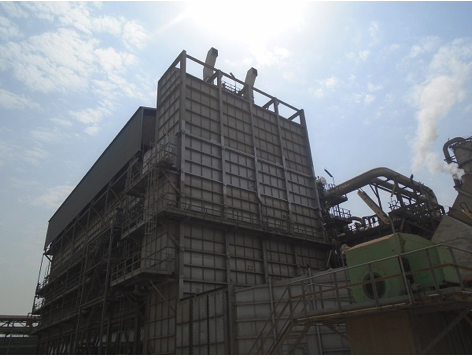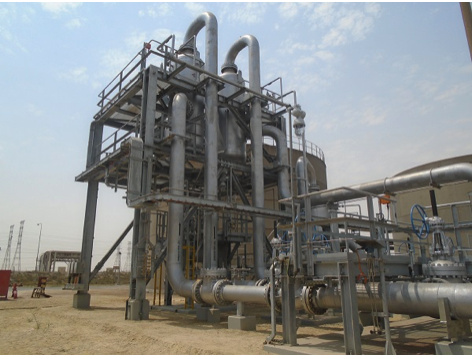 Consulting Services
We draw upon our wealth of technological expertise to design solutions for customers' various operational challenges, including creating regular maintenance schedules, procuring spare parts, managing inventories and planning renovation work. We offer customers a diverse range of services tailored to their needs, from help with specific challenges to comprehensive support via LTSA (long-term service agreements). In addition, we offer IoT-driven data analysis services and customer plant data sharing via remote monitoring to help prevent problems as well as devise facility improvement proposals based on long-term trend analysis.

After-Sales Service for Transportation Systems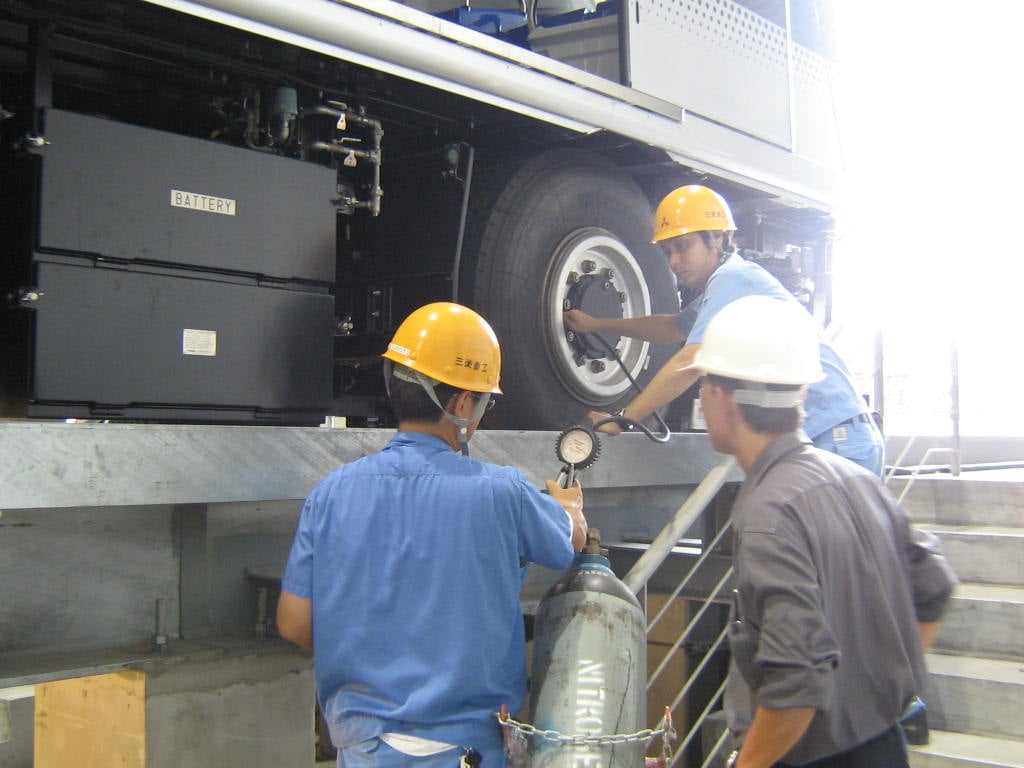 O&M (Operation & Maintenance) Service
We work with affiliated companies both in Japan and overseas to provide a broad range of operation and maintenance services for completed systems, spanning from daily maintenance to overhauls, to keep our customers' systems running safely and efficiently. In recent years, we have been actively incorporating digital maintenance logs into a variety of examination tasks, such as determining the frequency of parts replacement, to improve their effectiveness and efficiency.
System Upgrades
We can perform various renovations of the systems we deliver, such as system capacity expansion, implementing system rehabilitation or improving passengers' riding comfort. We are able to design and execute renovations that are optimized to each customer's infrastructure based on our extensive experience and expertise in cutting-edge technology accumulated from many and varied transportation systems delivered over the years, our technological strengths as a vehicle manufacturer, as well as our detailed understanding of systems through working as an EPC contractor.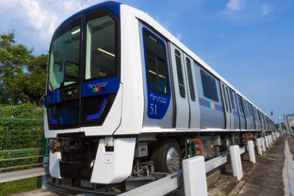 Remote Status Monitoring Service
We utilize IoT to provide remote status monitoring services. Car-mounted sensors send an enormous amount of operational data to the cloud where it can be visualized and analyzed to help prevent problems from occurring, thus reducing downtime and maintenance costs.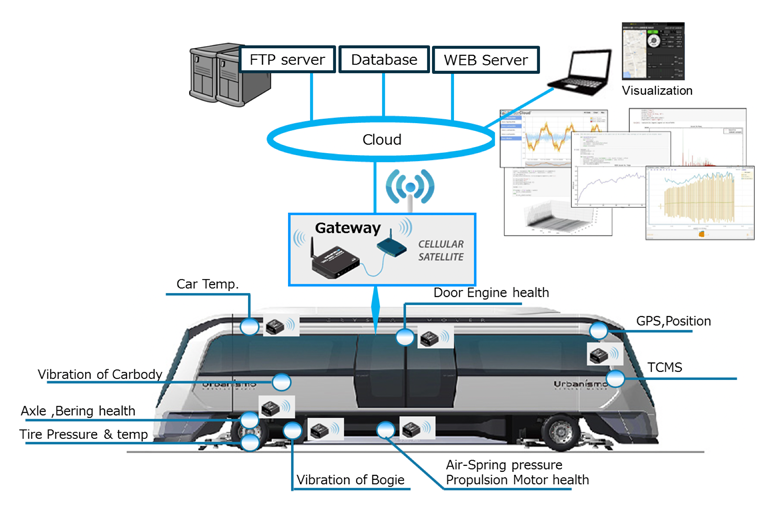 Stories of MHI Group Expertise