Mitsubishi Heavy Industries Thailand Ltd.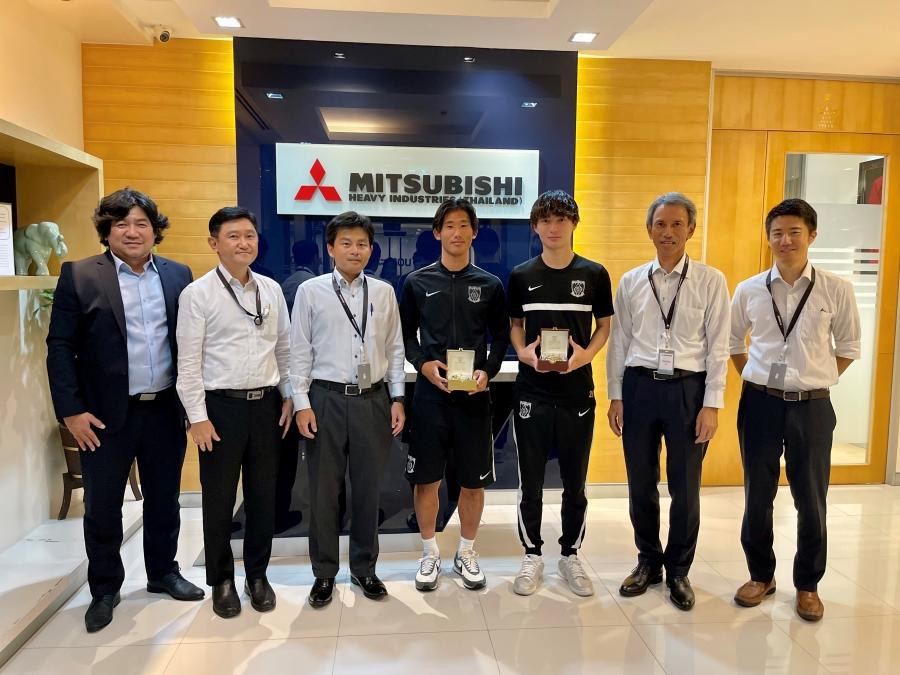 Mr.Kihara and Mr.Fukushima, two young players from Urawa Red Diamonds Football Club, paid a courtesy visit to MHIT President, Mr.Ryo Takubo (3rd from left)and MHIT EVP, Mr.Amorn Ananthanandorn (2nd from left) on November 28, 2022.
Mr.Ronnarit Suewaja (Team Director of Muang Thong United Football Club - 1st from left), Mr.Kiyoshi Watanabe (Director - 2nd from right) and Mr.Takahiro Endo (Manager - 1st from right) of Mitsubishi Heavy Industries - Mahajak Air Conditioners Co.,Ltd. also took a photo together.