Every year MHI Group carries out a "Matching Gift" program under which money collected by employees in the "Tomoshibi (Lamplight) Fund" campaign operated by the Head Office and Yokohama District Headquarters of Mitsubishi Heavy Industries Workers' Union is matched by the Company to be donated to worthy causes. This year again, the collective sum was used to purchase approximately 800 shape-memory spoons and forks (Note) that were donated to 54 social welfare facilities in the Kanto, Kansai and Tohoku regions.
The handles of the donated utensils are made using a shape-memory polymer developed by MHI that makes them malleable when immersed in water heated to more than 70°C. The resulting pliability enables the shape to change, for easy gripping by the user. For people who have difficulty eating on their own because of handicaps, attempting to use eating utensils unsuited to their needs can be difficult and thereby lower their quality of life. For these reasons, shape-memory eating utensils are eagerly welcomed.
In February a visit was paid to one of the facilities receiving this year's donations: the NPO Minami Welfare Home Mutsumi located in Yokohama's Minami-ku. This facility is used by approximately 40 disabled individuals every day in an environment fostering social participation by its users, volunteers and staff and mutual respect of each other's individuality. Mutsumi's users expressed positive reaction to the newly donated eating utensils, saying they are especially appreciative because of the difficulty of facilities of this kind acquiring such utensils on their own.
In recognition of MHI Group's many years of involvement in the Matching Gift program to donate memory-shape eating utensils, the Company received a certificate of appreciation from the Governor of Tokyo at the Tokyo Social Welfare Congress convened in December.
Going forward, MHI Group will continue to proactively engage in social contribution activities reflecting its CSR Action Guidelines to "Care for the planet," "Create a more harmonious society" and "Inspire the future."
From the "Willassist" lineup manufactured by Aoyoshi Co., Ltd. (Tsubame City, Niigata Pref.)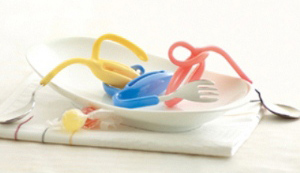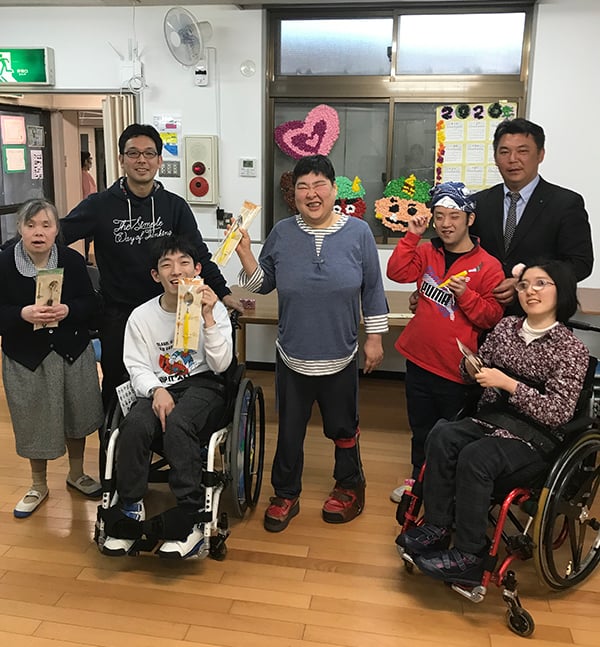 Related links: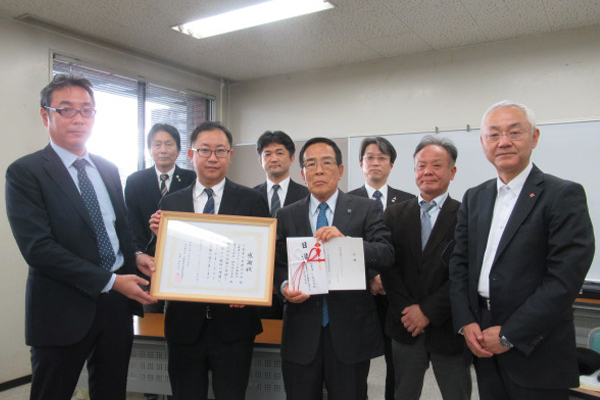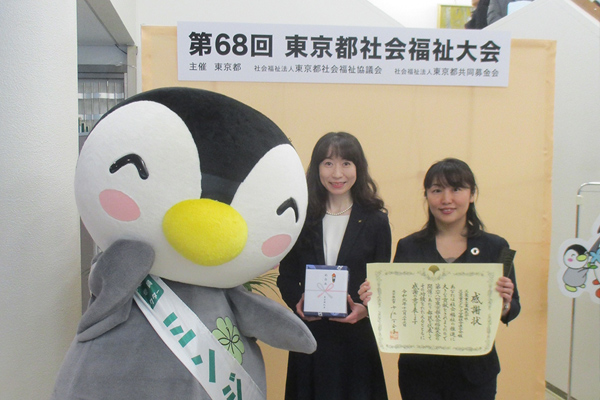 ---
About MHI Group
Mitsubishi Heavy Industries (MHI) Group is one of the world's leading industrial groups, spanning energy, smart infrastructure, industrial machinery, aerospace and defense. MHI Group combines cutting-edge technology with deep experience to deliver innovative, integrated solutions that help to realize a carbon neutral world, improve the quality of life and ensure a safer world. For more information, please visit www.mhi.com or follow our insights and stories on spectra.mhi.com.