On February 18 and 19 MHI invited fourth graders at Minami-kanon Elementary School in Hiroshima, 142 children in all, to visit the Hiroshima Machinery Works and learn about "monozukuri," the traditional Japanese concept of craftsmanship. During their visit, which is part of an annual program, the children learn what role manufacturing companies play in society as well as the relationship between manufactured products and science of the kind they learn about in school.
To begin, the children were taken on a tour of the plant where compressors and turbines are manufactured by Mitsubishi Heavy Industries Compressor Corporation (MCO). Today these products are widely used in energy industries all across the globe. The children were given explanations about the roles compressors and turbines play and how they operate. The young visitors observed MCO's employees performing their jobs at their actual workplaces, and seeing how the component parts of compressors and turbines are manufactured, they were able to imagine the huge scale of the finished products.
After visiting the factory, the students next attended a science class on monozukuri. The class was taught by a representative from the NPO Kodomo Uchu Mirai Association (KU-MA), and it focused on the energy generated by wind and air. First, the children took part in an experiment showing how, using wind power, the turning of a pinwheel can cause an LED lamp to illuminate. An air circulator was used to create a breeze that was directed toward the pinwheel, and the children observed how, by altering the size and number of blades, the brightness of the LED lamp would change—because the amount of generated electricity differed in each case. Next, the children observed an experiment about air pressure. A plastic bottle was filled more than halfway with water, and when air pressure was applied, the water came gushing out of a hose connected to the bottle. Watching this experiment, the children were able to recognize the great power wielded by air when it is compressed.
At the end of the day's events, the children commented that they had gained a good understanding of how compressors and turbines make useful contributions to our lives. They also said that through the day's experiments they achieved an understanding of how the products they saw in the manufacturing plant actually operate.
Going forward, MHI Group will continue to convey the appeal of monozukuri and the fun of science to children as part of our way of making contributions to our local communities and supporting education of the next generation.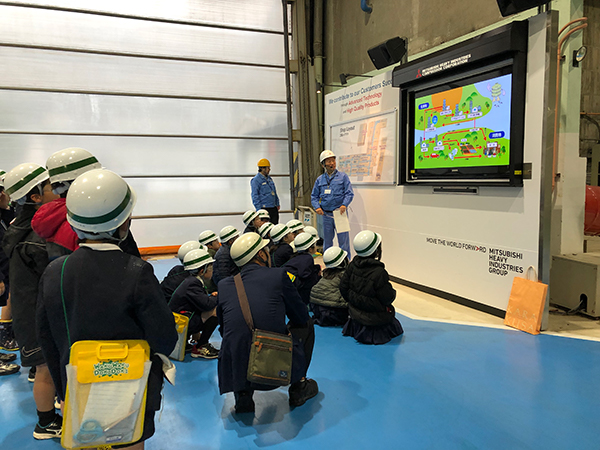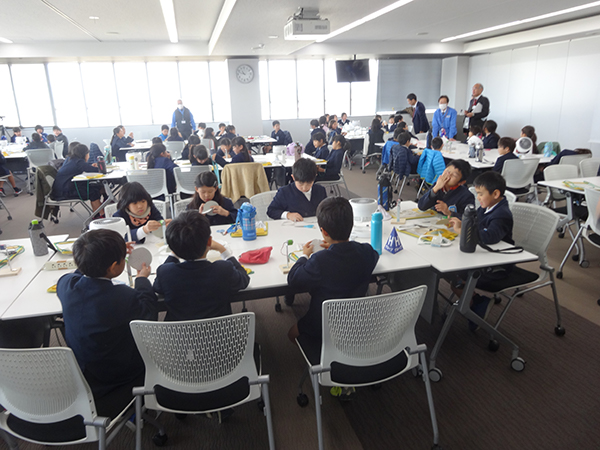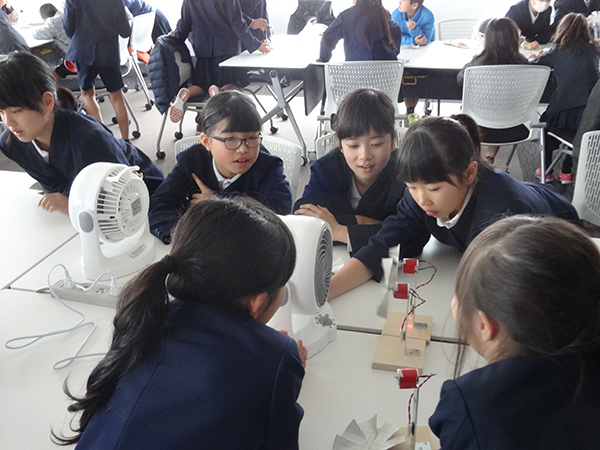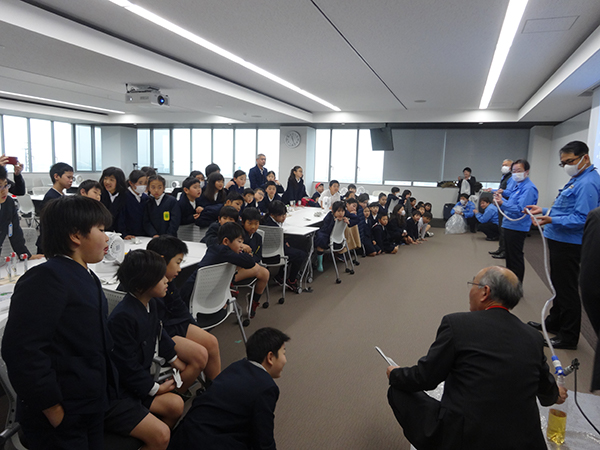 ---