On February 20, ten sixth graders from Fuka Elementary School in Mihara, Hiroshima, were invited to visit the Mihara Machinery Works to tour the plant and attend a science class. This program is aimed at conveying the enjoyment of monozukuri-the traditional Japanese concept of craftsmanship-to children who will become the next generation.
To begin, the students were shown the production line for the corrugating machines of Mitsubishi Heavy Industries Machinery Systems, Ltd. delivered to customers worldwide. Next, they observed a demonstration of how corrugated boxes are made by a box making machine. The children were truly amazed to see how quickly the machine performs printing, die-cutting, pasting and folding of corrugated sheets, resulting in cardboard boxes in just seconds.
The children next attended a science class on the theme of soft-landing a "boiled egg observation craft" on planet X, where there is no atmosphere. The class was taught by a guest speaker from the NPO Kodomo Uchu Mirai Association (KU-MA). The children were divided into groups, and each group worked together in an experiment devised to demonstrate the strength and special properties of corrugated board. Specifically, the children took up the challenge of figuring out how to wrap a boiled egg in corrugated board so that it won't break even when dropped to the ground from a height of three stories. Ultimately, every craft made by the children inputting their flexible ideas and fantastic innovations succeeded in making a soft landing. In this way, the participants experienced first-hand the technology embedded in corrugated board as well as the enjoyment of monozukuri.
Going forward, MHI Group will continue to convey the fun of science (and science classes!) to children through monozukuri as our way of developing the next generation and contributing to our local communities.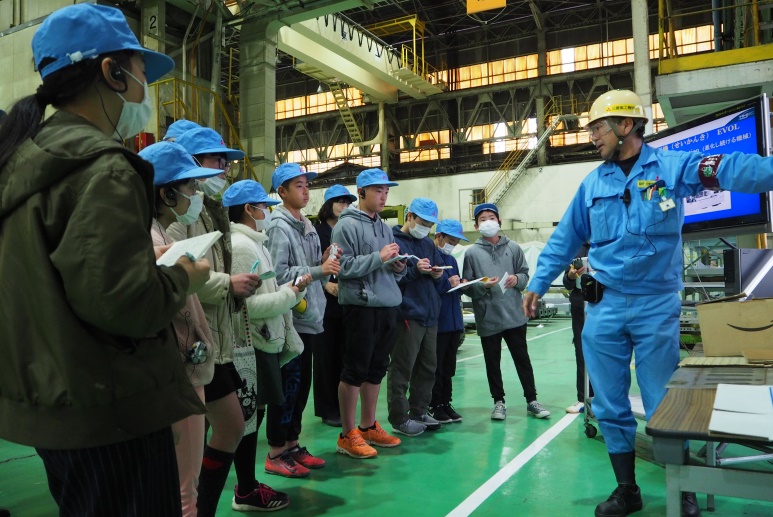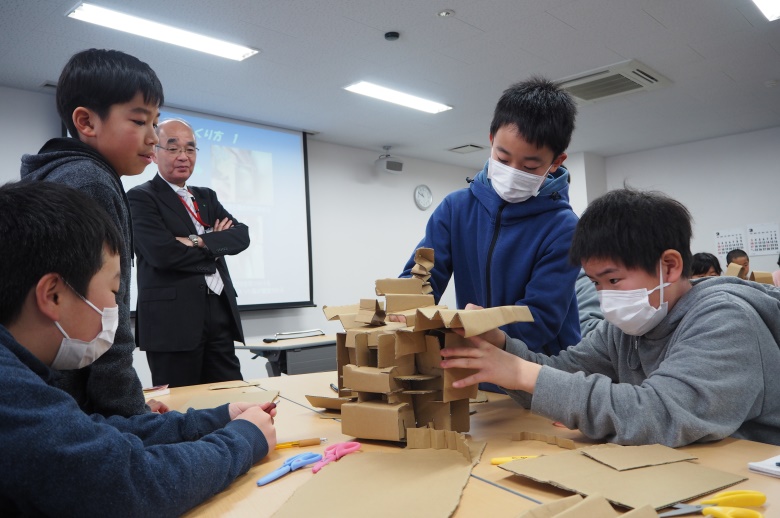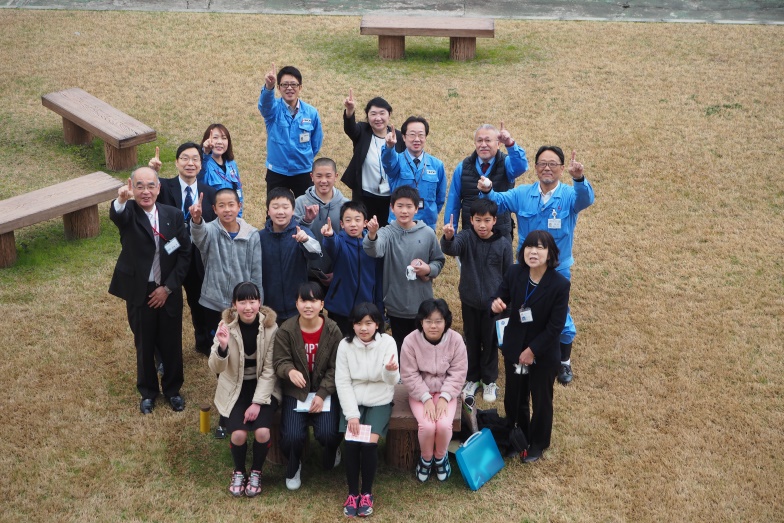 ---
About MHI Group
Mitsubishi Heavy Industries (MHI) Group is one of the world's leading industrial groups, spanning energy, smart infrastructure, industrial machinery, aerospace and defense. MHI Group combines cutting-edge technology with deep experience to deliver innovative, integrated solutions that help to realize a carbon neutral world, improve the quality of life and ensure a safer world. For more information, please visit www.mhi.com or follow our insights and stories on spectra.mhi.com.