From September 10 to 12, MHI Group invited 20 elementary school fifth and sixth graders from all over Japan to attend "MHI Tanegashima Aerospace Classroom 2018." This year's classroom marked the fourth event of its kind conducted annually in Tanegashima, the island south of Kyushu where Japan's rocket launches take place.
"MHI Tanegashima Aerospace Classroom" is a social contribution activity possible only by MHI Group, which is involved in the development, manufacture and launching of satellite launch vehicles. Under this program, each year the invited elementary school students visit the Tanegashima launch vehicle manufacturing plant to attend special science classes taught mostly by our engineers, with emphasis on hands-on experience with real technology, rather than simply listening to lectures. The engineers and other speakers always make every effort to create a three-day program that will enable the children to learn a great deal, enjoyably.
In this year's science classes, in addition to quietly listening to the topics presented to them, the students engaged in actual experiments involving liquid nitrogen, oxygen/hydrogen gas, electromagnetic waves, gyro technology, etc. as a way of learning the mechanisms that enable a huge and heavy rocket to be sent up into outer space successfully. Originally the classroom had been scheduled to offer the children an opportunity to watch the launch of the H-IIB Launch Vehicle No. 7, but unfortunately the launch was postponed due to adverse weather conditions. Even so, the students were escorted to the Japan Aerospace Exploration Agency's (JAXA) Tanegashima Space Center; here, from an observation deck they were able to see where the H-IIB rocket will be launched. They were also given an opportunity to touch an H-II launch vehicle and an artificial satellite while the engineers explained to them how outstanding Japan's space technology is and how much effort went into the aerospace achievements made by earlier scientists.
The children also participated in a competition to make and launch "rockets" concocted from plastic bottles. While keeping in mind the mechanisms they had been taught concerning how a rocket flies, they made repeated design adjustments to enable their rockets to fly ever-longer distances. The contest pitted teams against each other, making for an exciting and enjoyable experience.
The program ended with the engineers explaining to the children that rocket launches are successful wholly thanks to the efforts and cooperation of many stakeholders. They also conveyed the importance of never giving up—turning every failure into a positive learning experience—and of never abandoning your dream. We hope the experience gained by the participating children will instill them to think about their future.
Going forward, through a variety of opportunities including "MHI Tanegashima Aerospace Classroom," MHI Group will continue to actively support the development of the children of the next generation.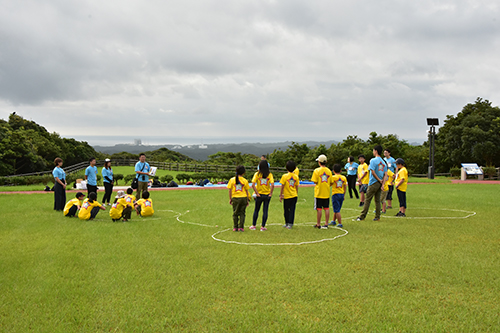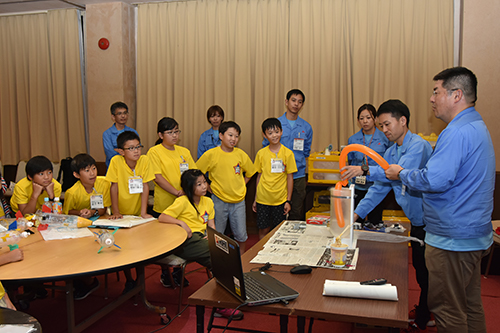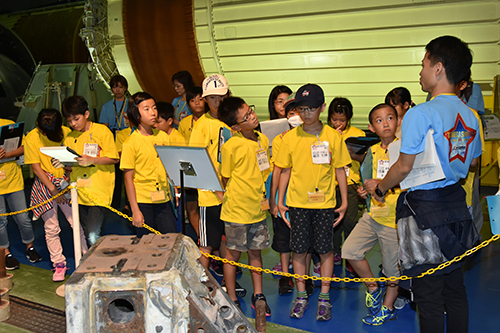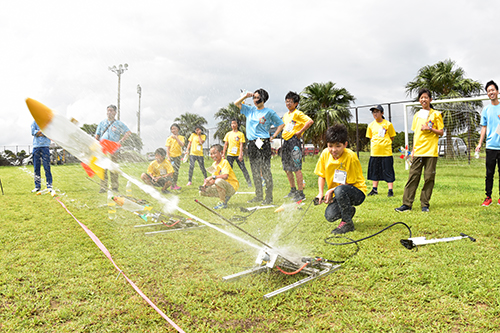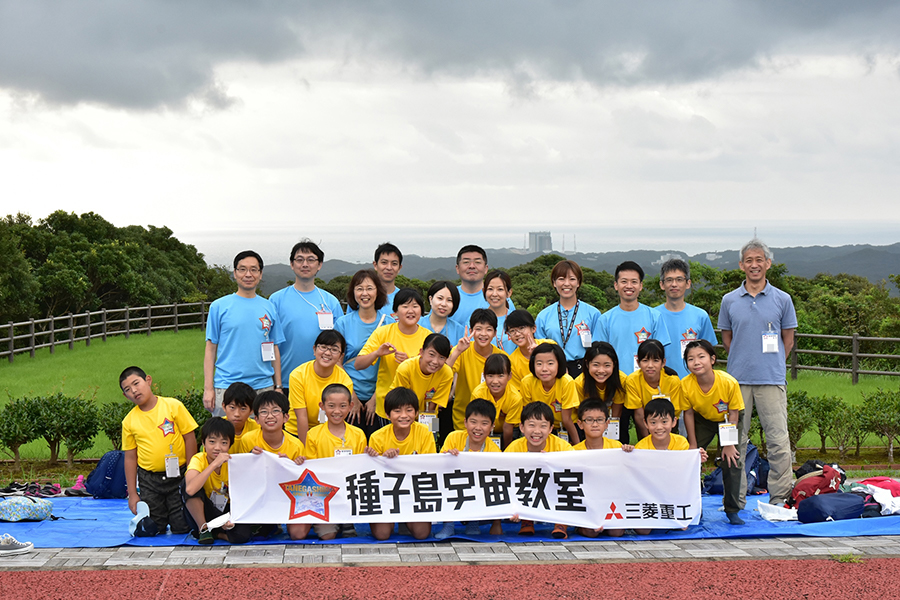 ---
About MHI Group
Mitsubishi Heavy Industries (MHI) Group is one of the world's leading industrial groups, spanning energy, smart infrastructure, industrial machinery, aerospace and defense. MHI Group combines cutting-edge technology with deep experience to deliver innovative, integrated solutions that help to realize a carbon neutral world, improve the quality of life and ensure a safer world. For more information, please visit www.mhi.com or follow our insights and stories on spectra.mhi.com.