On August 10, MHI employees taught a Summer Vacation Junior Science Class at the Shimonoseki Shipyard & Machinery Works attended by 25 students in grades five through eight at schools in Yamaguchi Prefecture. Science classes of this kind have been held annually in various locations throughout Yamaguchi for 30 years. Organized in cooperation with local universities, businesses and government agencies, the classes aim to deepen local children's interest in science and technology. Following on from last year, again this year the topic was to make a boat that travels fast. In the accompanying workshop, the participants were taught how to make a "pop-pop boat" that runs on steam.
The class was taught by seven young MHI employees, and began with an introduction to the products manufactured at the Shimonoseki Shipyard & Machinery Works and the processes by which a ship is built. Next, the children were divided into groups and began constructing their own pop-pop boats. With advice from the teachers on how to build a boat that will travel straight, they gradually improved their designs. Finally, the children placed their completed pop-pop boats in water and, with great excitement, a race was held for each group.
After the workshop, the children were given a tour of the shipyard. Here, they saw a newly launched ferry and passed close by a giant dock where a ship is under construction. As a result, the children finished the tour with a first-hand sense of the amazing scale of a workplace pursuing "monozukuri," the traditional Japanese concept of craftsmanship.
Going forward, MHI Group will continue to convey the fun and enjoyment of science to children through monozukuri as part of our way of making contributions to our local communities and supporting the development of the next generation.
Related news: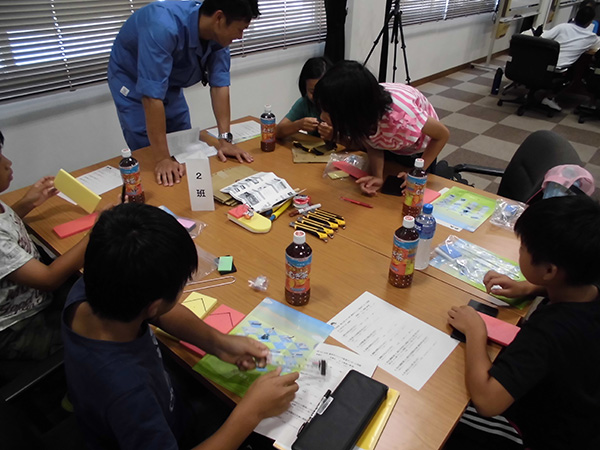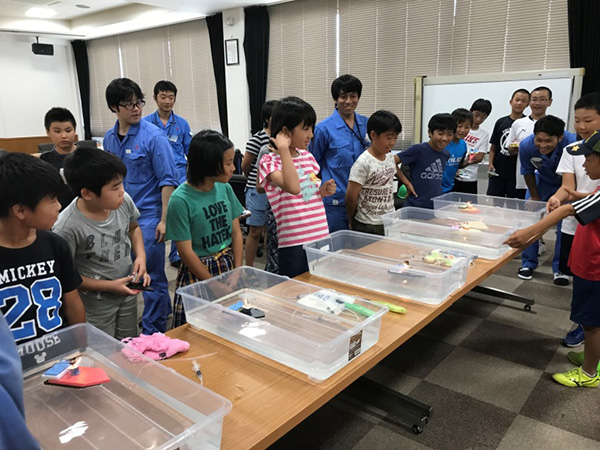 ---
About MHI Group
Mitsubishi Heavy Industries (MHI) Group is one of the world's leading industrial groups, spanning energy, smart infrastructure, industrial machinery, aerospace and defense. MHI Group combines cutting-edge technology with deep experience to deliver innovative, integrated solutions that help to realize a carbon neutral world, improve the quality of life and ensure a safer world. For more information, please visit www.mhi.com or follow our insights and stories on spectra.mhi.com.