From October 9 to 11 the MHI Group invited 18 elementary school fifth to sixth graders from all over Japan to the "MHI Tanegashima Aerospace Classroom 2017."
The "MHI Tanegashima Aerospace Classroom" is a social contribution activity possible only by the MHI Group, which for more than 40 years has continuously pursued the development of satellite launch vehicles. Elementary school students visit the Tanegashima rocket manufacturing factory to attend a special science class taught by our engineers, with emphasis on actually touching and experiencing the technology, rather than simply listening to a lecture. The classroom has been held annually since 2014, and this year it was held in Tanegashima in tandem with the launch of the H-IIA Launch Vehicle No. 36.

On the first day, after the children participating in the 3-day event got to know each other at the opening ceremony, they proceeded to the Tanegashima Space Center and observed the rocket that was due for launch the next morning leave the assembly building and move to the launch point. On the second day, the children watched the impressive launch from Eminokotenbo Park, located 3 km north of the launch point, attended a science classroom and experiment on the structure of rockets and satellites, launched their own plastic bottle rockets, and had a tour of the space center. The lecturers explained to the children that rocket launches are successful only thanks to the efforts and cooperation of many stakeholders, and were told of the importance of being interested in many topics, and of thinking for themselves about the questions they have about such topics.
Children listened intently to the engineers involved in the rocket business, and at the closing ceremony on the last day, each of the children spoke about what was most memorable for them over the three days, and what they wanted to do from tomorrow to realize their dreams. We hope that this experience will give the children a chance to make their dreams come true.

The MHI Group is strongly committed to continue actively supporting children of the next generation through various activities.
[Related news]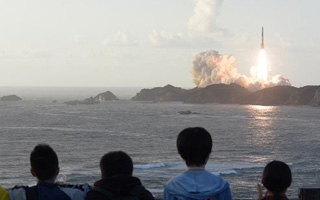 The moment of the rocket launch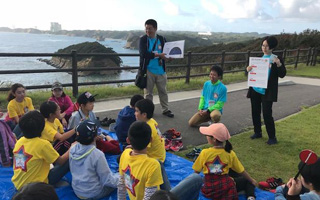 Outdoor science classroom on the observation deck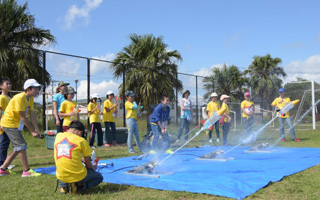 Launch of plastic bottle rockets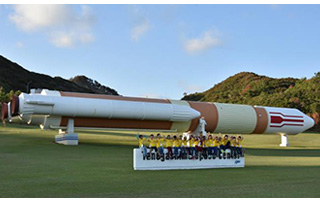 Tanegashima Space Center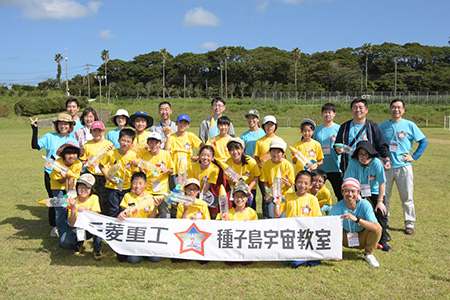 Outdoor commemorative photo of all participants
---
About MHI Group
Mitsubishi Heavy Industries (MHI) Group is one of the world's leading industrial groups, spanning energy, smart infrastructure, industrial machinery, aerospace and defense. MHI Group combines cutting-edge technology with deep experience to deliver innovative, integrated solutions that help to realize a carbon neutral world, improve the quality of life and ensure a safer world. For more information, please visit www.mhi.com or follow our insights and stories on spectra.mhi.com.