"Cleanup Setouchi" is a cleanup event established by the Setouchi Umi no Michi Network Promotion Council, which is comprised of organizations such Setouchi Coast local authorities. The event began in 1993 with the aim of protecting the beauty of Setouchi through activities that are easy for anyone to take part in, and is held every year between June and August in various locations on the Setouchi Coast.
On July 2, 30 MHI Group members and family members participated as volunteers in the event held at Mukata Beach, Sagi Island, Mihara, and cleaned the beach along with many local residents.
Taking care not to damage the natural environment, the volunteers worked to collect and separate garbage, driftwood, dried grass, etc. while protecting the coastal wild grass that grows naturally on the beach. Looking at the pristine beach, the volunteers recommitted to protecting the beautiful Setouchi Coast in the future.

The MHI Group is committed to continue maintaining close ties of communication with its local communities and striving to protect its local environments.
Related news item: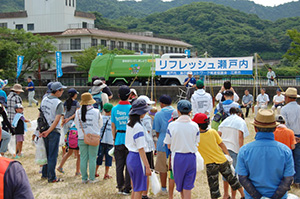 Opening speech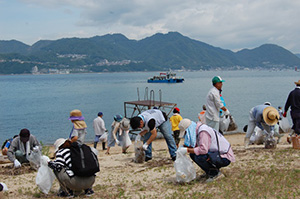 Volunteers cleaning the beach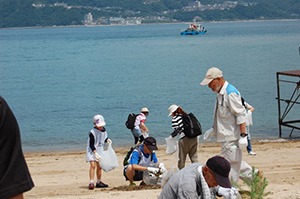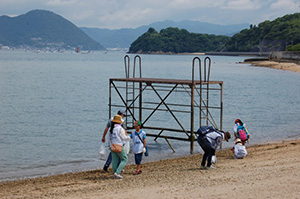 Children also worked hard at the cleanup
---