MHI Holds Science and Technology Special Event Class for Girls to Teach the Mechanism of Vibration Damping
On December 26, 2016, MHI held a science and technology special event class for girls to teach the mechanism of vibration control at the Research & Innovation Center Takasago District (Arai-machi, Takasago City, Hyogo). On the day, 22 girls and 5 boys from junior high school first grader to high school second grader participated in the event.
Haruko Shiraishi and Kotoyo Mizuno, two female engineers working at the Research & Innovation Center, acted as lecturers and taught the children about the mechanisms of vibration and damping through a lecture and experiment (group work). The children received advice from the lecturers and learned the principles for suppressing vibration in a structure by creating three types of vibration damping devices with different periods using a PET bottle model of a building. While struggling with new formulas they had met for the first time, the children took interest in using their scientific calculators, and when the vibration damping devices they had created in teams followed the principles, all participants regardless of age and gender were highly excited. The children also visited the research facilities and talked with the female engineers, deepening their understanding of the path to working in science as a female engineer.

The children made comments such as, "I learned something new and enjoyed increasing my knowledge." "I thought of science as being difficult, but it was very interesting." "Hearing from the female engineers working in the field made me want to do my best." We hope that this event has inspired all the children to take up an interest in science and making things, and that it will be a catalyst for thinking about their future.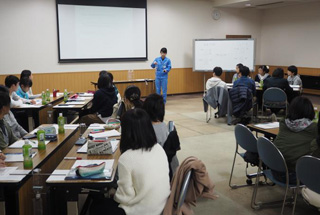 Listening carefully to the employees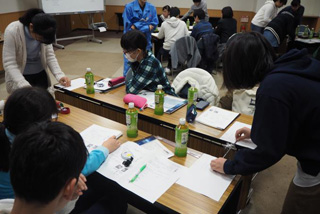 Dividing into groups to work on the experiment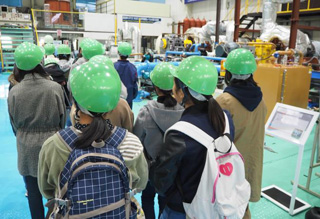 Visiting the research center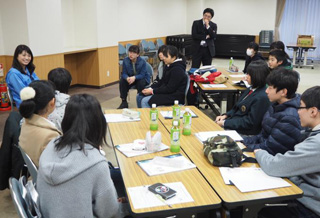 Talking with the female engineers
---