"Junior Dream College 2 - Work Experience Learning from Professionals -"
Ryojyu Cold Chain Co., Ltd. Carries Out Social Contribution Activities
Ryojyu Cold Chain Co., Ltd. (RCC) of the Mitsubishi Heavy Industries (MHI) Group (Chiyoda-ku, Tokyo, President: Norio Ando) held an "Engineer Experience" workshop for children from elementary school fourth grade to junior high school age at "Junior Dream College 2 - Work Experience Learning from Professionals -", which was organized by Seitoku University Lifelong Learning Center (Matsudo-shi, Chiba Prefecture) on December 11.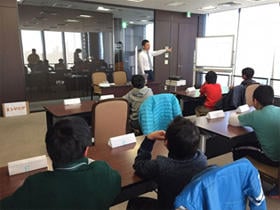 RCC was established in July 1972 as a wholly-owned subsidiary of MHI to be the sole distributor of cold chain related equipment including transport refrigeration units manufactured by MHI. Since then, the company has been a leading specialist in constant temperature transport, active in the field of various business applications for constant temperature logistics systems.

The event was carried out with the aim of giving children the opportunity to more accurately imagine their futures and evoke interest in the world of work, as a hands-on career education workshop where experienced practitioners taught about the challenges and struggles of working with a high degree of professionalism. On the day, about 200 elementary and junior high school students experienced one of 15 types of occupation such as engineer, railroad staff, architect, nursery teacher, patissier and so on, and gave thought to working life.

RCC participated for the second time following last year and held a workshop on the themes of "the joy and rigor of being an engineer" and "how to become an engineer." The children thought seriously about what they had learned, what they had understood more deeply and their image of their own future, and gave opinions. In addition, the children were able to gain insights into the work of engineers through an experiment where a cooler was constructed using a frozen plastic bottle, and through a tour of a van equipped with a refrigeration unit made by RCC.

Comments from participants:

1. At first I thought that the temperature would only cool down by 1 to 2°C, but I was amazed when it fell much more (fourth grade elementary school boy)
2. It was good to be able to see the structure of the temperature management vehicle. I would like to look out for that vehicle in future. (fifth grade elementary school boy)
3. I was surprised to learn that it is the job of engineers to make things. (fourth grade elementary school boy)

The event had a very positive outcome with many children entering "I want to become an engineer" in the comment sheet after the workshop. RCC will continue to proactively engage in social contribution activities in the future.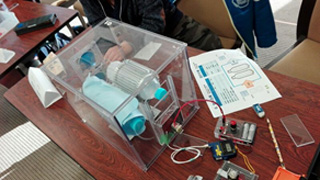 Experiment using frozen PET bottles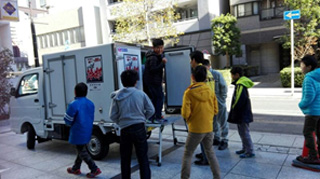 Tour of van with refrigeration unit installed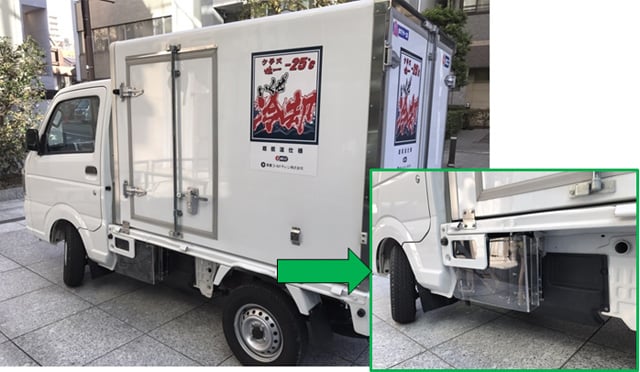 Van modified so that the internal structure of the refrigeration unit could be seen using an acrylic plate
---
About MHI Group
Mitsubishi Heavy Industries (MHI) Group is one of the world's leading industrial groups, spanning energy, smart infrastructure, industrial machinery, aerospace and defense. MHI Group combines cutting-edge technology with deep experience to deliver innovative, integrated solutions that help to realize a carbon neutral world, improve the quality of life and ensure a safer world. For more information, please visit www.mhi.com or follow our insights and stories on spectra.mhi.com.