MHI Invites 16 Children from Ashinaga NPO Tohoku Office to "Special Science Lesson & MRJ Factory Tour"
Mitsubishi Heavy Industries, Ltd. (MHI) invited students from elementary school fifth graders to junior high school second graders who became orphans in the Great East Japan Earthquake to its MRJ factory in Aichi Prefecture. The tour took place over two days and one night from November 19 to 20 and was organized through the Tohoku Office of Ashinaga NPO.
On the first day, after an introduction to the Group and a lecture about MRJ given by a Mitsubishi Aircraft Corporation (MITAC) employee, MHI carried out a special airplane manufacturing and experimental science lesson titled "Why do planes fly ~MRJ~." In this tour, children now living away from Tohoku also participated, and because some of the children didn't know each other, at first some of them were puzzled by the unfamiliar circumstances. However, as time passed they gradually started to aggressively answer questions, and when they improved the planes that they had made by making use of what they had learned in the lecture to make them fly further, they showed very happy smiles.

On the second day, the children went to the MRJ factory to see the real MRJ - a highly exciting opportunity. Although the two days passed in the blink of an eye, the children made many comments such as, "I want to present at my school's independent learning because I became knowledgeable about airplanes," "The thing that the teacher said to me on the first day that was the most impressive was to take on any challenge without saying it's too difficult, so I want to work hard without saying 'I can't do it' from now on." "I gained a choice for my future," "I wanted to stay longer and interact more with my new friends," "I want to participate in another MHI event," "I am looking forward to the day that I can ride on the MRJ." With so many impressions, it seems the children spent a fulfilling two days.

Ashinaga is a nonprofit organization launched in 1988 to lend support, both in Japan and overseas, to children who have lost their parents to illness, disaster, suicide, accident, etc. or who come from families where one or both parents are deceased or suffer from serious handicap. MHI has been supporting Ashinaga as a member of the Mitsubishi Group, and more than five years have passed since MHI deepened exchanges with the Ashinaga Tohoku Office as a result of the construction of the Tohoku Rainbow House. The House is a facility for children who became orphans in the Great East Japan Earthquake and MHI provided support by donating air conditioning equipment. This tour was a valuable opportunity to see the growth of the children who staff met after several years, as well as an opportunity for a reunion with the children who participated in the MHI Group science class events so far.

The MHI Group, which sets "Inspire the future" as one of its CSR Action Guidelines, will continue to communicate the joy of manufacturing and support the dreams of the children who will be responsible for the next generation through various activities.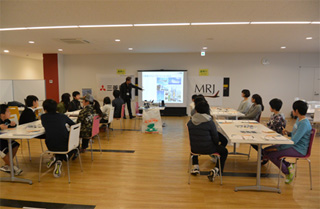 Introduction of MHI Group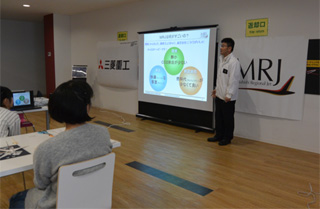 Introduction of MRJ by MITAC employee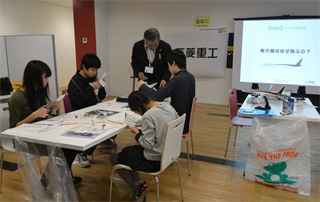 Teaching of airplane building experiment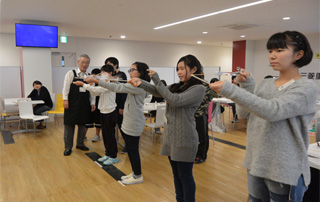 The children also held a contest to compete for flight distance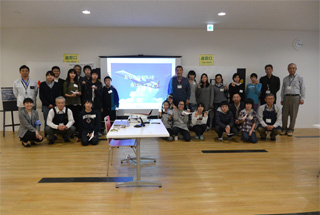 Day 1 Group photo with teachers of special science class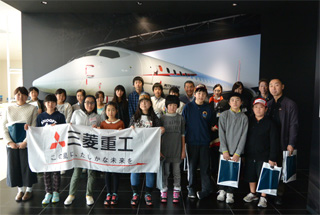 Day 2 Group photo of MRJ factory tour
---
About MHI Group
Mitsubishi Heavy Industries (MHI) Group is one of the world's leading industrial groups, spanning energy, smart infrastructure, industrial machinery, aerospace and defense. MHI Group combines cutting-edge technology with deep experience to deliver innovative, integrated solutions that help to realize a carbon neutral world, improve the quality of life and ensure a safer world. For more information, please visit www.mhi.com or follow our insights and stories on spectra.mhi.com.