Science Class Held for Children of Fukushima Prefecture
-- Learning to Fly Home-made Rockets and Hot-air Balloons --
On Monday, August 1st, a science class about flying home-made rockets and hot-air balloons was held at the National Sports Festival Memorial Gymnasium in Fukushima City. Some 30 children participated, ranging in age from preschoolers to eighth graders and including children living in temporary housing as evacuees from the Fukushima nuclear plant disaster as well as local children. The science class is part of a series started in 2014 sponsored by Chunichi Shimbun Co., Ltd., with cooperation from the MHI Group and the NPO Kodomo Uchu Mirai Association.
In this year's class, the participating children had fun learning about science through two experiments. In one, they were instructed to put foaming bath powder and water into "rockets" made from film canisters - and then watch as the rockets shot upward using the carbon dioxide this combination produces. In the other, the children experimented with making hot-air balloons using the property that air, when heated, becomes lighter and rises.

After taking part, the children were heard to say they had a lot of fun learning how to make their rockets and hot-air balloons. Some expressed the desire to take follow-up classes to learn more about rockets, and ships and airplanes too.

Going forward, the MHI Group will continue its activities to support recovery in the regions affected by the Great East Japan Earthquake and tsunami disaster, where even now, five and a half years after those events, many people continue to live in evacuation shelters.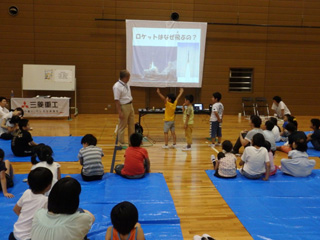 The science class in action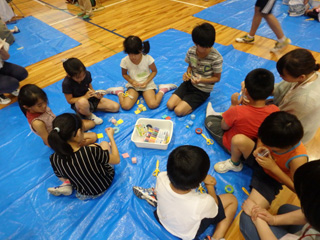 Making rockets from film canisters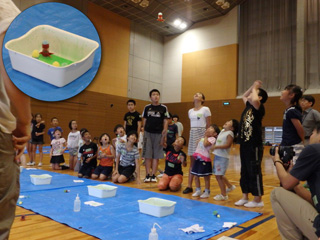 Launching the rockets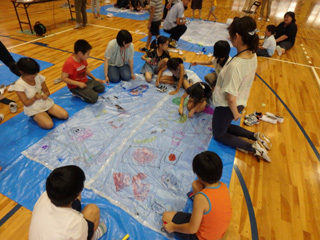 Making hot-air balloons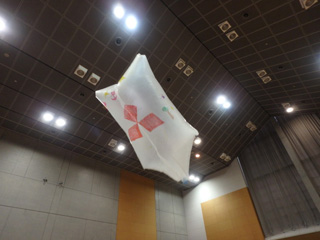 A high-flying hot-air balloon with the Mitsubishi mark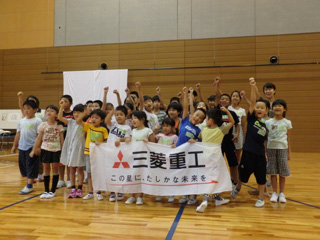 After the class, a group photo
---