A science class entitled " Why do airplanes fly? ~ MRJ ~ " held at the Koshigaya Science and Technology Museum
On July 2 (Sat),a science class targeting nearby 4-6 grade elementary school children was held at the Koshigaya Science and Technology Museum operated by Koshigaya City, where 19 children (16 boys, 3 girls) took part.
The class was conducted with cooperation from teachers affiliated with the DIRECTFORCE Science Experimental Group under the theme of "Why do airplanes fly? ~ MRJ ~". After a lecture on the history and principles of aviation, the children made airplane models and a flying contest was held.
During the lecture, as the teachers explained about the history of aviation, many children listened eagerly, and high interest in airplanes was evident from the sight of children enthusiastically putting their hands up to answer the teacher's questions.

The participating children expressed opinions such as, "I am glad I found out how airplanes fly," "It was interesting when I reworked the plane I made myself after thinking about various things." Some of the children who had participated in the science class on wind power generation held last year at the Museum participated again this year, and had been looking forward to the Group's science class.

We will continue to implement classes for children in the future on the subject of science and technology based on the CSR Action Guidelines,"Bridge to the Next Generation".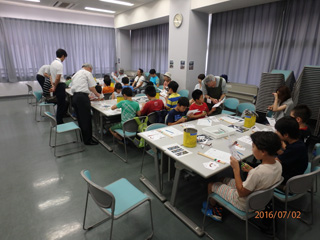 Children making airplanes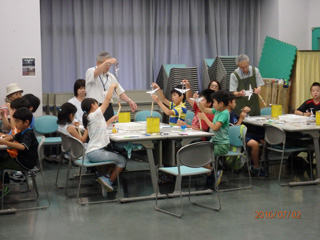 Showing each other completed airplanes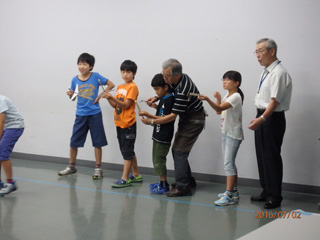 Children fly the airplanes they made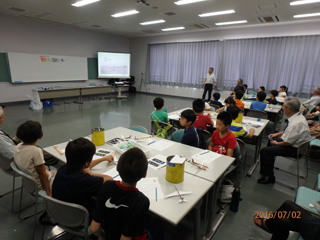 Lecture on the principles of flight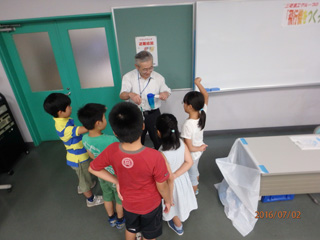 Experience the principles of flight first hand using a hair dryer and a spoon!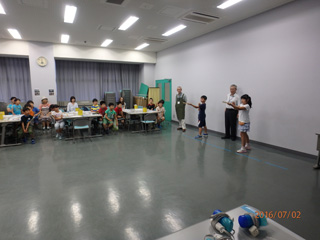 Flight contest - the girl was the winner!
---
About MHI Group
Mitsubishi Heavy Industries (MHI) Group is one of the world's leading industrial groups, spanning energy, smart infrastructure, industrial machinery, aerospace and defense. MHI Group combines cutting-edge technology with deep experience to deliver innovative, integrated solutions that help to realize a carbon neutral world, improve the quality of life and ensure a safer world. For more information, please visit www.mhi.com or follow our insights and stories on spectra.mhi.com.