On March 17 (Thu) and 18 (Fri) MHI conducted science experiment classes for approximately 200 children, third graders, attending Konan Elementary School, which is very close to the Shinagawa Head Office. The theme of the classes was "Let's try seeing power that can't be seen."
The classes were held in cooperation with the NPO Kodomo Uchu Mirai Association (KU-MA). Six experiment booths were set up relating to magnets and static electricity, and the children were free to go from booth to booth within the allotted time. At the various booths, they made cars that move by magnetic force and performed an experiment in which, using iron sand, they could see magnetic field lines. In addition, although not part of the primary school curriculum, the children were also introduced to the properties of static electricity, as a further development of a force that can't be seen. Using static electricity, they caused an onion, banana or water to move, and they also performed experiments moving toys made of straws or toothpicks.

At the end of the classes, many children expressed great enthusiasm for what they had experienced. One marveled at making so many new discoveries from experiments using everyday things. Another said the class was so enjoyable, the two hours flew by. Yet another expressed eagerness to try out the experiments at home. MHI hopes the classes will induce young people to have greater interest in science.

The MHI Group plans to continue offering science classes like these to nurture children's interest in science and technology.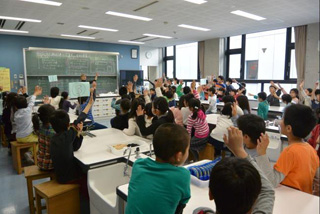 Many children eagerly participated in the classes.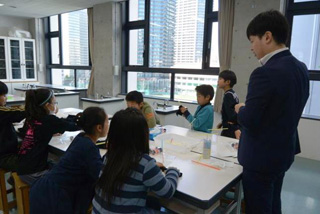 Experimenting with static electricity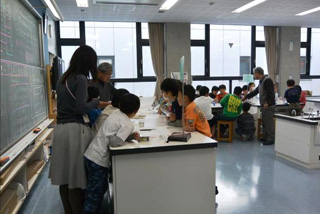 Experimenting with magnets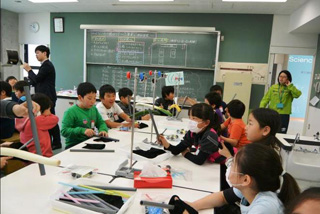 Experimenting with everyday things like an onion or banana
---
About MHI Group
Mitsubishi Heavy Industries (MHI) Group is one of the world's leading industrial groups, spanning energy, smart infrastructure, industrial machinery, aerospace and defense. MHI Group combines cutting-edge technology with deep experience to deliver innovative, integrated solutions that help to realize a carbon neutral world, improve the quality of life and ensure a safer world. For more information, please visit www.mhi.com or follow our insights and stories on spectra.mhi.com.