On December 5 (Sat) MHI, in collaboration with Primetals Technologies Japan, Ltd., conducted a science class using "wakamaru" communication robots for approximately 80 fourth graders at Seikei Elementary School in Musashino City, Tokyo. The class was taught as a hands-on learning experience explaining not only how robots work but also how they are made and what roles they can play in society.
The students enthusiastically asked lots of questions during the class. They were extremely curious and wanted to know more and more about robots, demonstrating great eagerness to learn new things.


When the class was over, some students commented that they wanted to make a robot themselves someday. Others said the class had taught them that making a robot requires a lot of teamwork. One student said she came away from the class dreaming what kind of robot she might make.


We hope the class aroused the children's interest in science and in making things, as well as providing them an occasion to think about their future.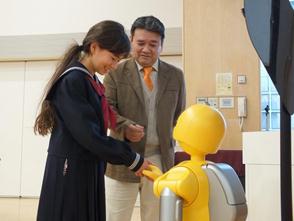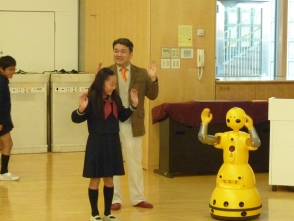 Shaking hands with wakamaru                    Doing calisthenics with wakamaru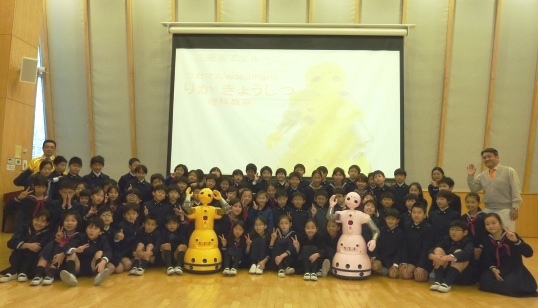 Fourth graders at Seikei Elementary School together with the wakamaru robots
---
About MHI Group
Mitsubishi Heavy Industries (MHI) Group is one of the world's leading industrial groups, spanning energy, smart infrastructure, industrial machinery, aerospace and defense. MHI Group combines cutting-edge technology with deep experience to deliver innovative, integrated solutions that help to realize a carbon neutral world, improve the quality of life and ensure a safer world. For more information, please visit www.mhi.com or follow our insights and stories on spectra.mhi.com.