MHI Invests and Signs MOU with Element Energy to Diversify Solutions with Next Generation Energy Storage Technology
・ Cutting edge energy storage technology improves safety and efficiency.
・ MHI aims to develop affordable power system solutions for Behind the Meter (Note) applications.
Tokyo, Japan, November 15, 2023 - Mitsubishi Heavy Industries, Ltd. (MHI) announced today that it has invested in Element Energy (Element, Headquarters: California, USA) that is developing the cutting-edge energy storage technology. The investment has been executed through Mitsubishi Heavy Industries America, Inc. (MHIA). MHI and Element also signed a memorandum of understanding (MOU) to develop affordable power system solutions and business model for Behind the Meter applications.
Founded in 2019 in Silicon Valley, USA, Element has developed proprietary hardware and software algorithms applicable to both 1st life and 2nd life batteries to improve visualization, battery safety and efficiency. The technology is being validated on large scale with a pilot project in the United States and it is expected to be commissioned in early 2024. Element will collect the necessary data through a pilot project, obtain UL certification standards (UL9540,1974), and proceed to commercialize the product.
MHI Group is committed to building a business that contributes to realizing a decarbonized society while investing in and collaborating with various partners with innovative technologies. This investment will strengthen MHI's technology and supply chain. Going forward, MHI intends to provide affordable power system solutions to Behind the Meter customers worldwide by optimizing energy utilization and contribute to solving the problem of energy price rise and volatility.
This refers to the energy systems located on the customer's side of the utility meter. These systems could include solar panels, battery storage, or generator equipment.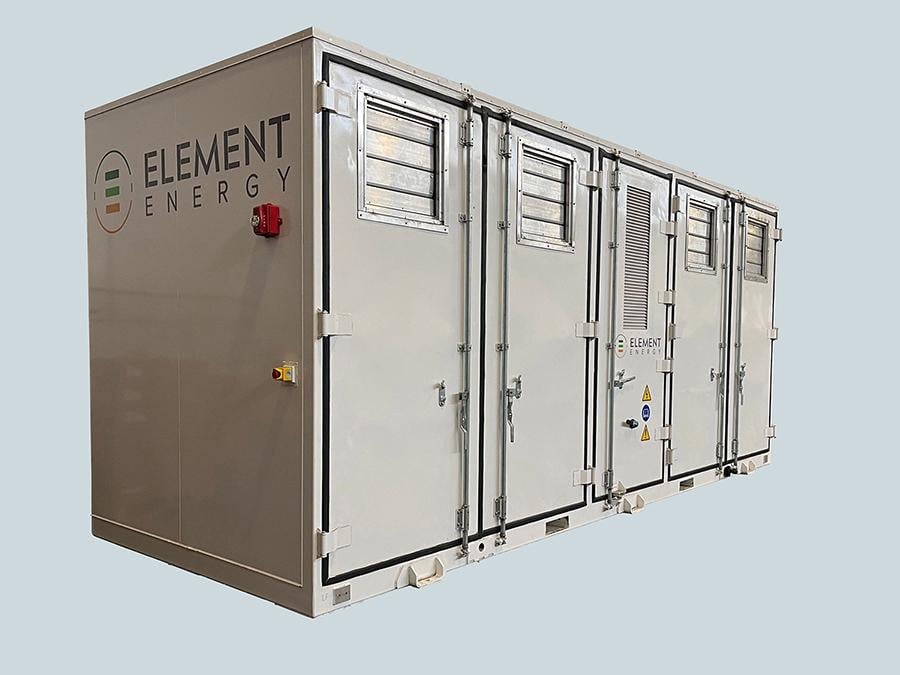 About Element Energy
Element Energy is an advanced battery management technology company founded in 2019 and headquartered in Menlo Park, California, utilizing proprietary hardware and software algorithms to improve the safety, intelligence, and economics of large-format battery systems. The company seeks to offer technology solutions broadly across first and second life energy storage and EV applications. Shareholder base includes world-renowned renewable energy technology suppliers, asset owners, developers and investors. To learn more about Element Energy, visit ElementEnergy.com.
---
About MHI Group
Mitsubishi Heavy Industries (MHI) Group is one of the world's leading industrial groups, spanning energy, smart infrastructure, industrial machinery, aerospace and defense. MHI Group combines cutting-edge technology with deep experience to deliver innovative, integrated solutions that help to realize a carbon neutral world, improve the quality of life and ensure a safer world. For more information, please visit www.mhi.com or follow our insights and stories on spectra.mhi.com.